2018-10-08
AW18 trend report
2018-10-08
AW18 trend report
Layering, vintage tones and dramatic patterns mean that we can hardly wait for the mercury to drop this season. Whether you're walking the snowy streets towards apres ski, or you're visiting one of our Swiss city locations, we've picked the top trends from AW18 that you need to have in your suitcase.
Layering was key on the catwalk this season, which is good news for those of us going between frozen streets and busy offices - or from snowy slopes to warm bars… Although we might not go quite as far as Balenciaga, which saw models wearing coats on coats on coats.
Classic winter wear was given another twist in oversized scarves and shawls fixed with pretty belts of brooches at Alexander McQueen, and in plenty of plaid from Erdem, Versace and Michael Kors. Not satisfied with channeling the Queen of England's Balmoral style, Karl Lagerfeld channelled the entire estate, with models walking on a runway of crisp Autumn leaves.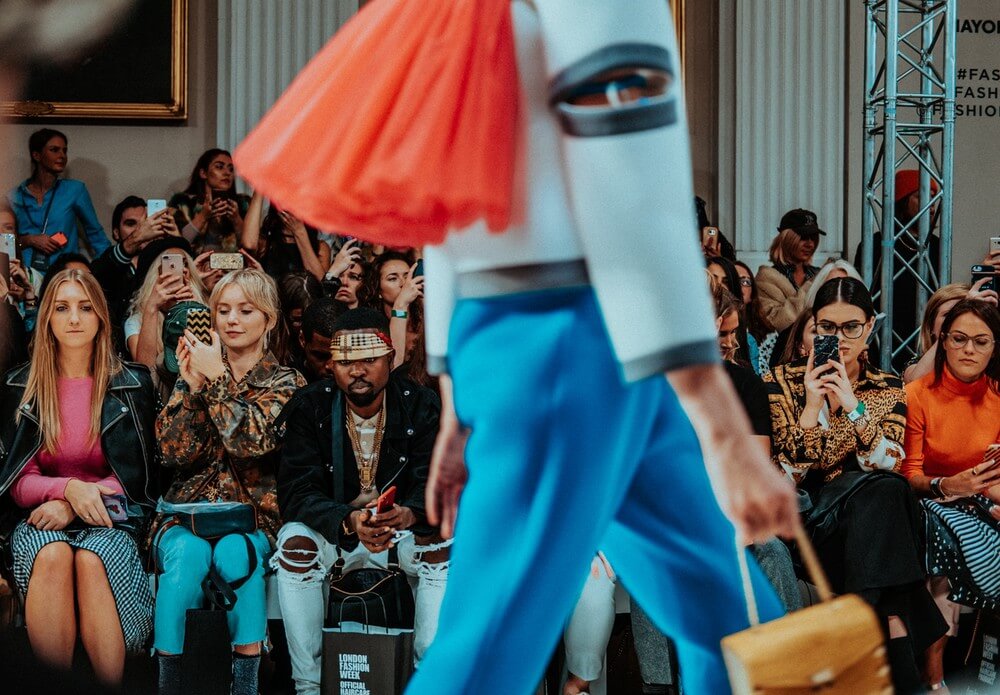 Outerwear might be key for the colder seasons, but designers also had some ideas about what was happening under the coats as well. From clashing neons at Prada and Marc Jacobs, to sleek and sophisticated 70s brown and beige at Chloe.
From the 70s to the 80s, with big style in mini dresses at Alexander McQueen, Balmain and Saint Laurent, who sent almost an entire range of one-shouldered taffeta party dresses down the catwalk. If your style is a little darker, there were plenty of deep florals on show at Gucci and Richard Quinn.
Animal print also made an appearance at the likes of Victoria Beckham, who sent out some beautiful leopard print coats. But while spots are always in style (especially when they are bold, bright and red at Tom Ford), this season also saw zebra print have its moment, for example at Dolce & Gabbana and Balenciaga.

In menswear, it was all about the statement jacket: leather at Fendi and Balenciaga: shearling at Hermes and Giorgio Armani. Outerwear played a part on the catwalks at Louis Vuitton as well, where hiking boot style stomped down the runway.
And if you're looking for an easy and chic partner look, 70s browns were also a winter wardrobe staple for the guys with woollen coats, ribbed polo necks and even capes.
Of course, we're in Switzerland, so looking sleek on the slopes is equally important. Moncler paired dark florals with classic down jackets, sleek skiwear and black fur trims. More technical was Amundsen - well, when your brand is named after an Arctic explorer, it needs to deliver. Bogner paired classic silhouettes with contemporary prints and bold patterns, while big name designers such as Fendi, Canada Goose and Armani continued to deliver.
So, we think its time to pack away that summer style and enjoy what AW18 has to offer.
To organise personal shopping with designer brands or stores in any of our locations, contact James.