2018-03-14
A seat at the table
2018-03-14
A seat at the table
Le Bijou chats to Christoph Oliver, chef patron of Uniquisine in Stansstad on his inspiration and how he adapts his restaurant menu for private clients.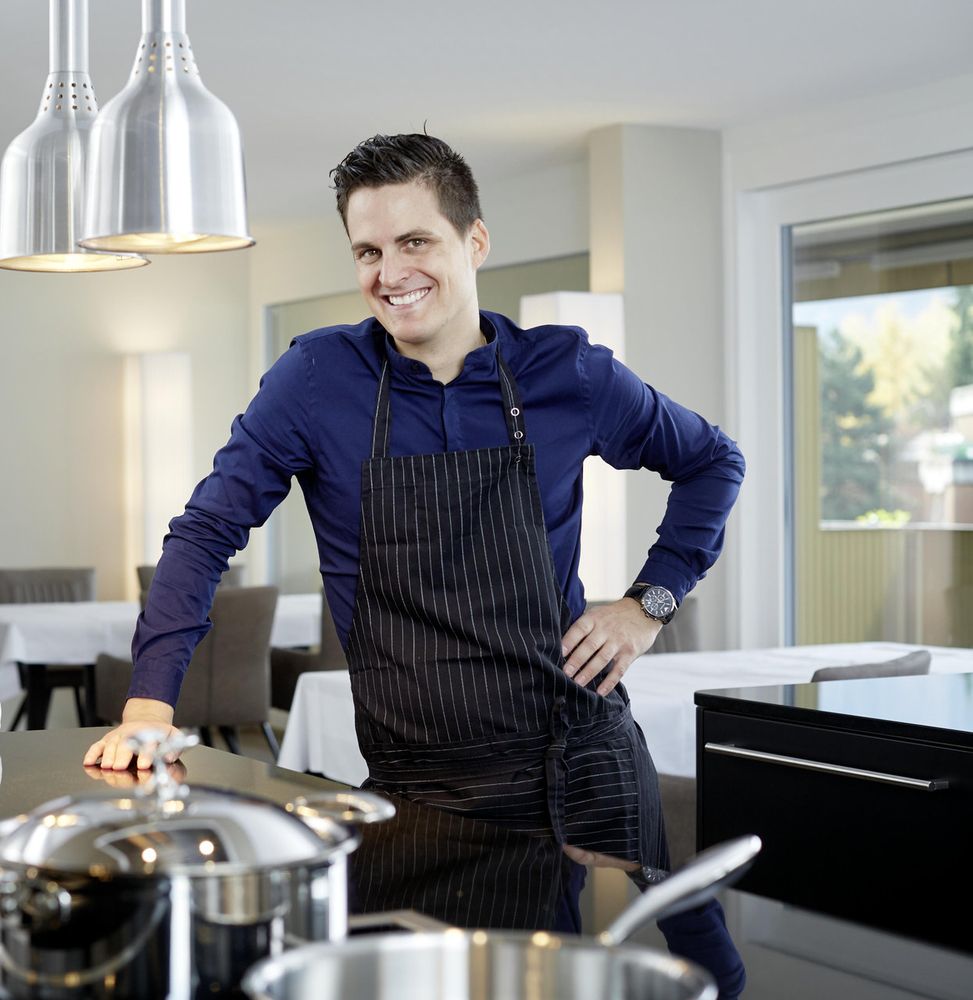 One of the biggest perks of Le Bijou is the privacy. Each apartment is designed to function as an independent private home — with a fully-equipped kitchen and dining room. And whether you're throwing an event, or just fancy a night in with the best take-away in town, we know the chefs to help.
Christoph Oliver, opened his restaurant, Uniquisine, in Stansstad, Switzerland just last year. But he's no newcomer to the culinary scene: a love of helping his mother in the kitchen as a child, led to training in culinary school and working in Michelin-starred restaurants across the world., and finally, opening his own pop-up and then permanent establishments. "Initially, I just enjoyed working with my hands and I wanted to learn a profession, but gradually it became a passion," he explains. "I was lucky enough to work with some of the best chefs in the world, and this really inspired me."
This passion is central to what he does, and for him, an essential part of becoming a successful professional chef. "It's a beautiful thing, having a restaurant, but it is not easy," he states. "You really need the guests, and to be successful with the guests, you need to surprise and excite them, and to do that, you need to enjoy what you are doing."
A sense of surprise is evident when looking at Oliver's culinary style. Although he adapts easily when working with private clients, his restaurant menu shows his true passions: excellent ingredients and a taste for the inventive. "I am very inspired by my travels," he explains, "and I try to combine international flavours with local ingredients. One example would be ceviche from Peru. This winter we created a ceviche using a local fish, cooked in acid and served with beetroot. It's a good feeling to be able to surprise guests who regularly eat in world-class restaurants. When you are cooking directly in front of them, you can see very quickly if they like what they are eating. It is a very intense experience, but it is fun and great to get the feedback."
The guests are also central to Oliver's philosophy as a chef. After quitting his restaurant job, he opened several pop-up restaurants, and the new-found intimacy with diners was one of the inspirations behind the design of Uniquisine. The restaurant is set up as an apartment, with an open kitchen and two dining spaces. "I have also worked extensively as a private chef, and one of the biggest challenges was always the space, tools and availability of ingredients. I also noticed that a lot of people enjoyed the intimacy of private dining, but wanted it in a space that wasn't necessarily their own home." Uniquisine provides Oliver with the kitchen he needs, and his guests with the experience they are looking for.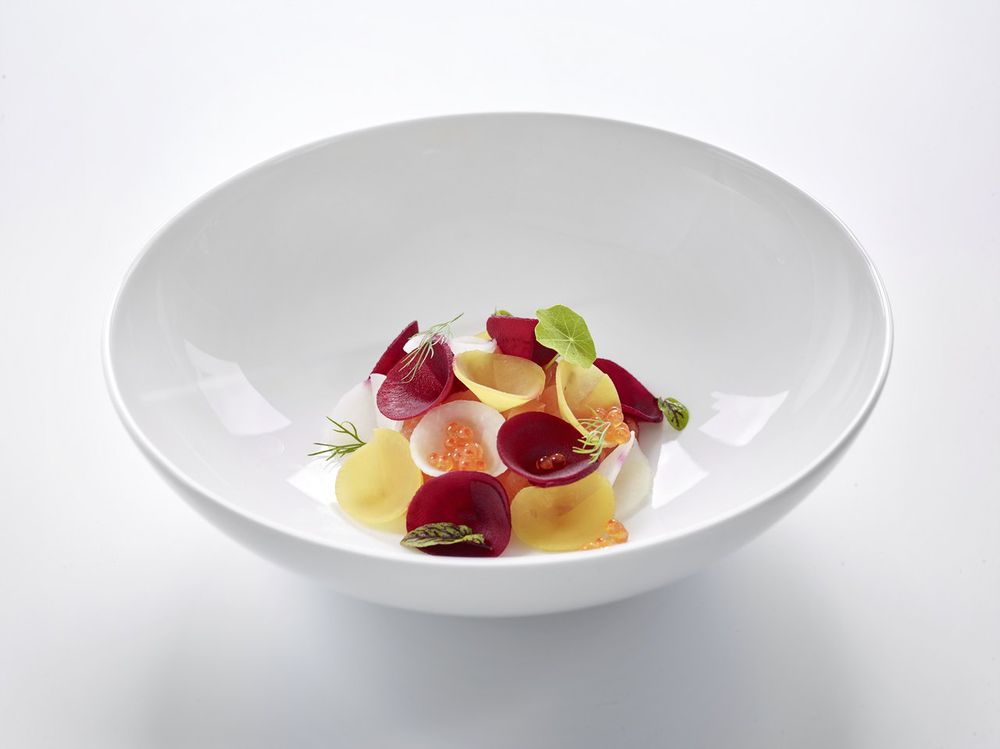 And, of course, it is an easy concept to bring to any Le Bijou. "In the restaurant I have my menu, but when I cook for clients, it's not my show any more. We focus on their preferences and adapt to their tastes and occasion. I always make a lot of notes when I work with clients because a big part of the work is understanding what they like, any allergies or preferences etc., and being able to remember these for future engagements."
In Switzerland, Oliver also doesn't have to worry about the availability of his favourite ingredients. "I can use my regular suppliers very easily," he states. And quality is key:
"Today, everybody is talking about local food. If we can, we use local ingredients and suppliers, but what is more important to me is that the ingredients are seasonal; the best product at the best time."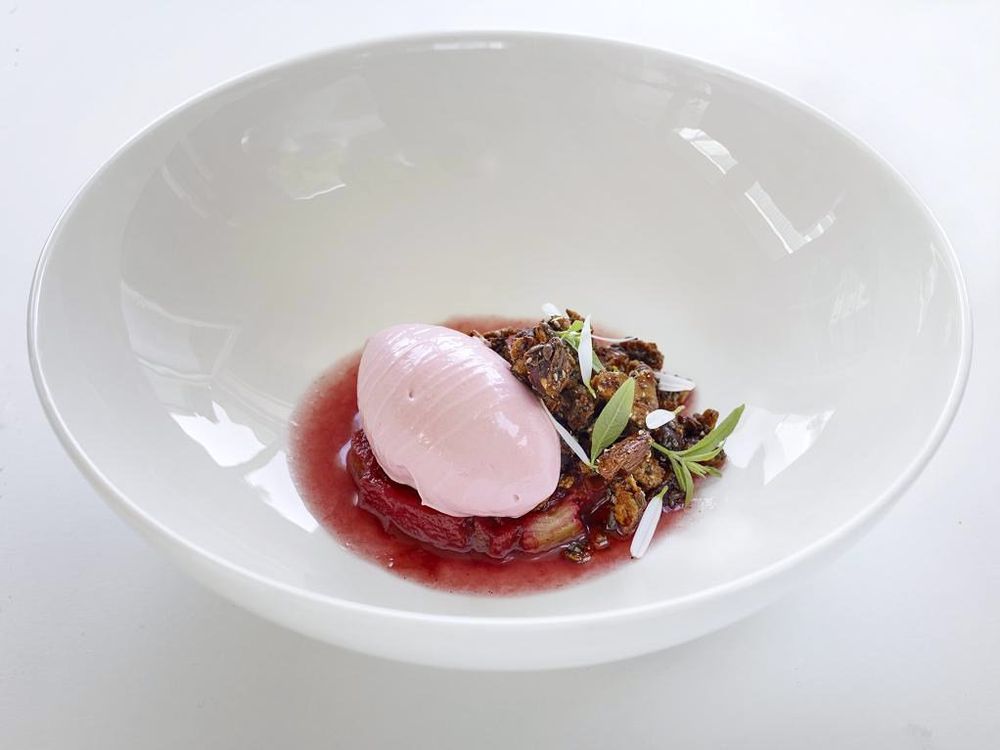 This means a real focus on where the food comes from, even if it is across the border. "I use a lot of international ingredients, and will source from elsewhere if it means we get a better product – for example, seafood. If we are able to go directly to the fisherman in the Mediterranean, we can be sure that everything has been caught in the best way and that the fishermen are able to take care of the natural resources."
Quick fire questions: five minutes with Christoph Oliver, Uniquisine
Favourite dish: Asian food. Particularly Thai food.
Favourite ingredient: All kinds of citrus.
Least favourite ingredient: Snails. I never use snails. I don't like them.
Favourite restaurant: Hakkasan in London.
What do you cook at home after a long day? I finish around 1 / 2 am so there is not much cooking! But at the weekend I like to cook international food like Chinese, Mexican etc. Soul food from around the world. Not so much Swiss or French food.
Weirdest ingredient you have ever eaten / cooked with? For a project we once used insects. That was very interesting because it demonstrated how much taste is entwined with perception. We eat what we eat because we are used to it, and if something is usual, we can create a real barrier in our minds. We did a taste test, and when people did not know they were eating insects, they really enjoyed them.
Must-have kitchen utensil / gadget: A microplane.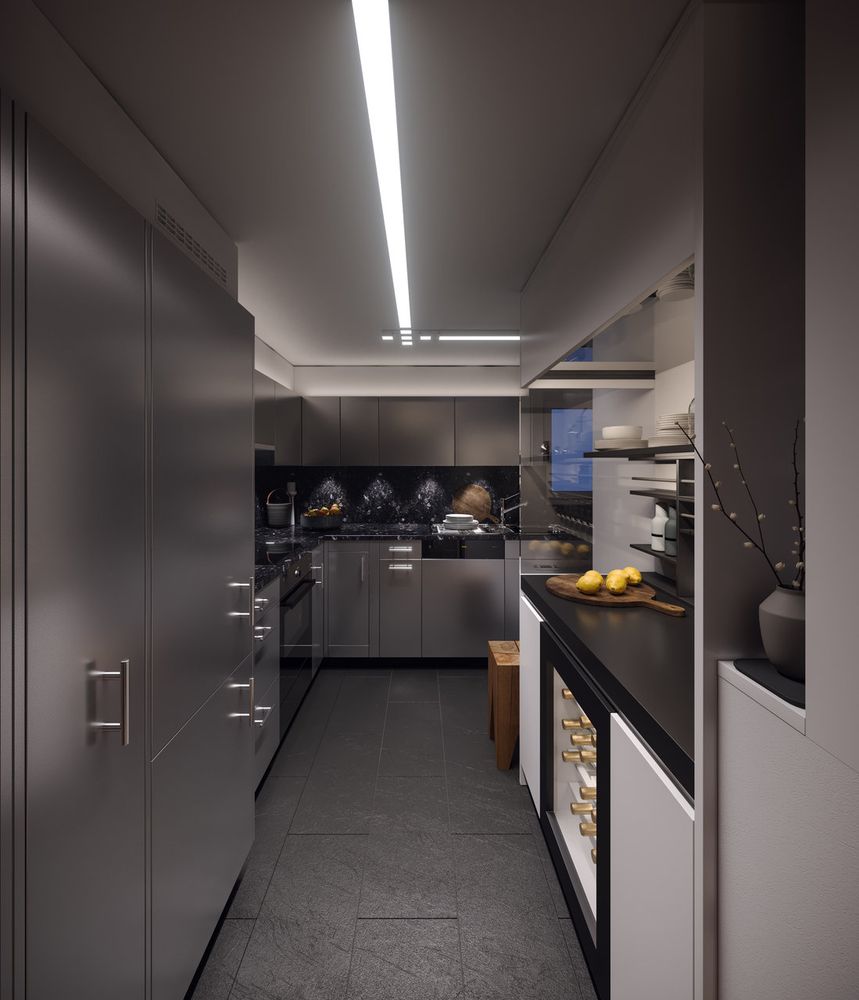 A chef you admire (and why?): So many! Alain Passard, not only because he chose to focus on vegetables at a time when this was very unusual, but also because of the joy he finds in cooking. He is always moved by what he is doing, and I think we share this attitude.
What would be your last supper? Spaghetti with tomato sauce and fresh parmesan cheese.