2019-10-8
The Venues Luxury Brands Choose for Events in Switzerland
2019-10-8
The Venues Luxury Brands Choose for Events in Switzerland
Planning and preparing for an event usually takes a lot of time and effort, especially when for famous brands like Hugo Boss, Coca-Cola, or celebrities like Anne Hathaway or Valentino.
In this article, we will review some of the top events taking place in Switzerland, and explore the following questions about them:
What venue locations did the event managers choose
Why the chosen venue is suited for a certain event
What is the program of the events?
So, if you're an event agency in Switzerland looking for cool, new venues, we've made this article especially for you.
Top Venues for Luxury Events
Switzerland is a place where culture, business, alpine lifestyle and entertainment blend effortlessly. Towering mountains dominate this alpine land. There's glorious nature and outdoor sports. And the sweeping landscapes of fairytale quality have long been a draw for tourists and brand managers alike. But there's also a chic urban side to add into the mix.
Naturally, the famous Swiss attention to detail makes organising a trip or event that much more reliable and you can feel assured that only you are to blame if your plans don't run like clockwork.
Switzerland is perfect for high-end special events and a top destination for well-known luxury brands, movie stars and large corporations who come to enjoy Swiss hospitality and the most exquisite venues, chalets and apart-hotels for a refined and relaxed atmosphere.
Many classic movies and iconic global advertising campaigns were shot in Switzerland and Alfred Hitchcock, Madonna, Valentino, Estee Lauder, Coca-Cola and many other brands and fashion houses famously chose Switzerland for its unique potential.
120th Birthday of Alfred Hitchcock in St. Moritz
Location: St. Moritz, Gstaad, Grisons canton
Location Type: Badrutt's Palace Hotel
Event Type: Honoring the 120th birthday of Alfred Hitchcock
The name of the Alpine resort St. Moritz is inextricably linked with film director Alfred Hitchcock. He loved the mountain scenery of Switzerland and became one Badrutt's Palace Hotel's most famous regular guests. He also chose the hotel as the venue for many anniversaries, birthdays, and other special occasions.
Hitchcock reportedly relished the delicious Haute Cuisine and extensive wine list the hotel is renowned for. He used the venue equally for business and pleasure and would often be spotted there enjoying a meal with his friends, the owners of Badrutt's Palace Hotel, Anikó and Hansjürg Badrutt.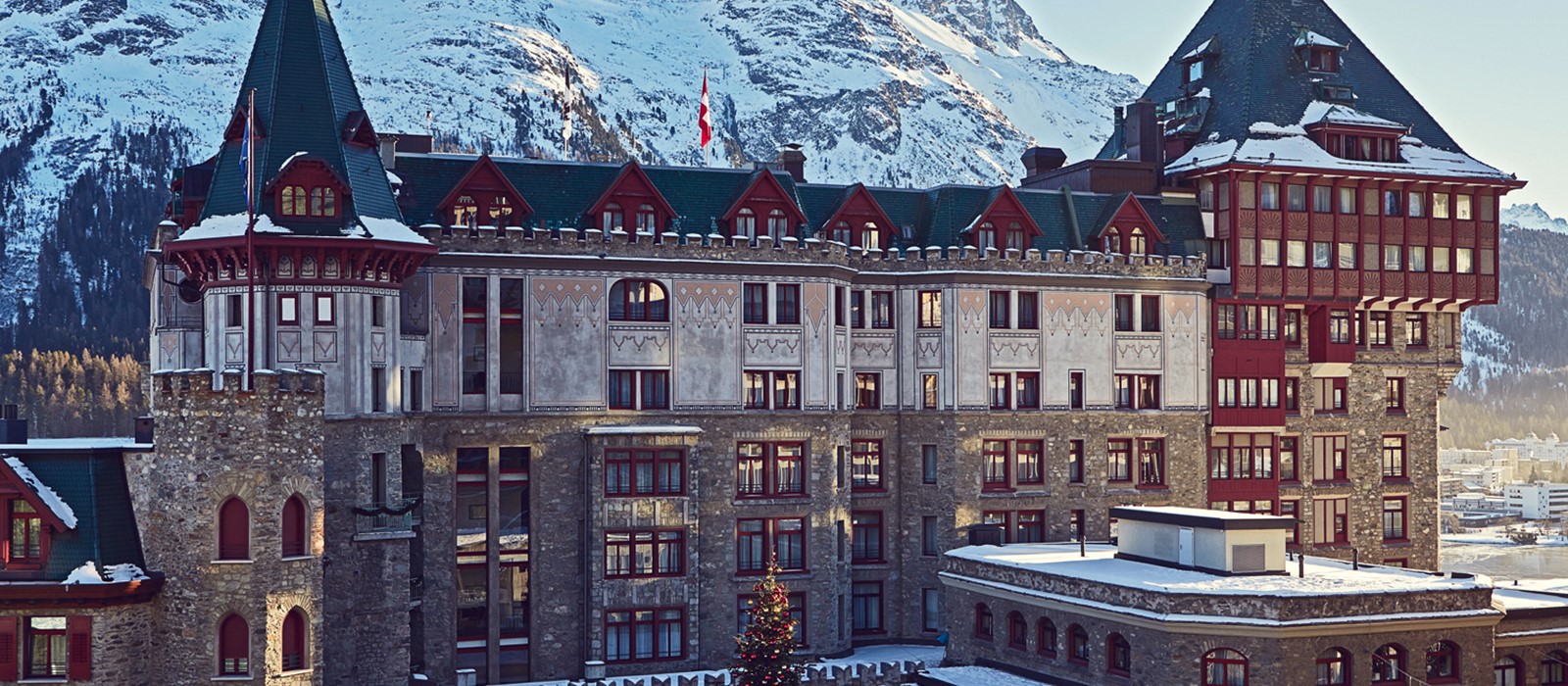 Badrutt's Palace Hotel
To commemorate what would be the 120th birthday of the great filmmaker, the Palace recently screened some of his masterpieces in the Embassy Ballroom. Among other cinema classics, the guests will be able to watch the ones inspired by St. Moritz and Badrutt's Palace, in particular.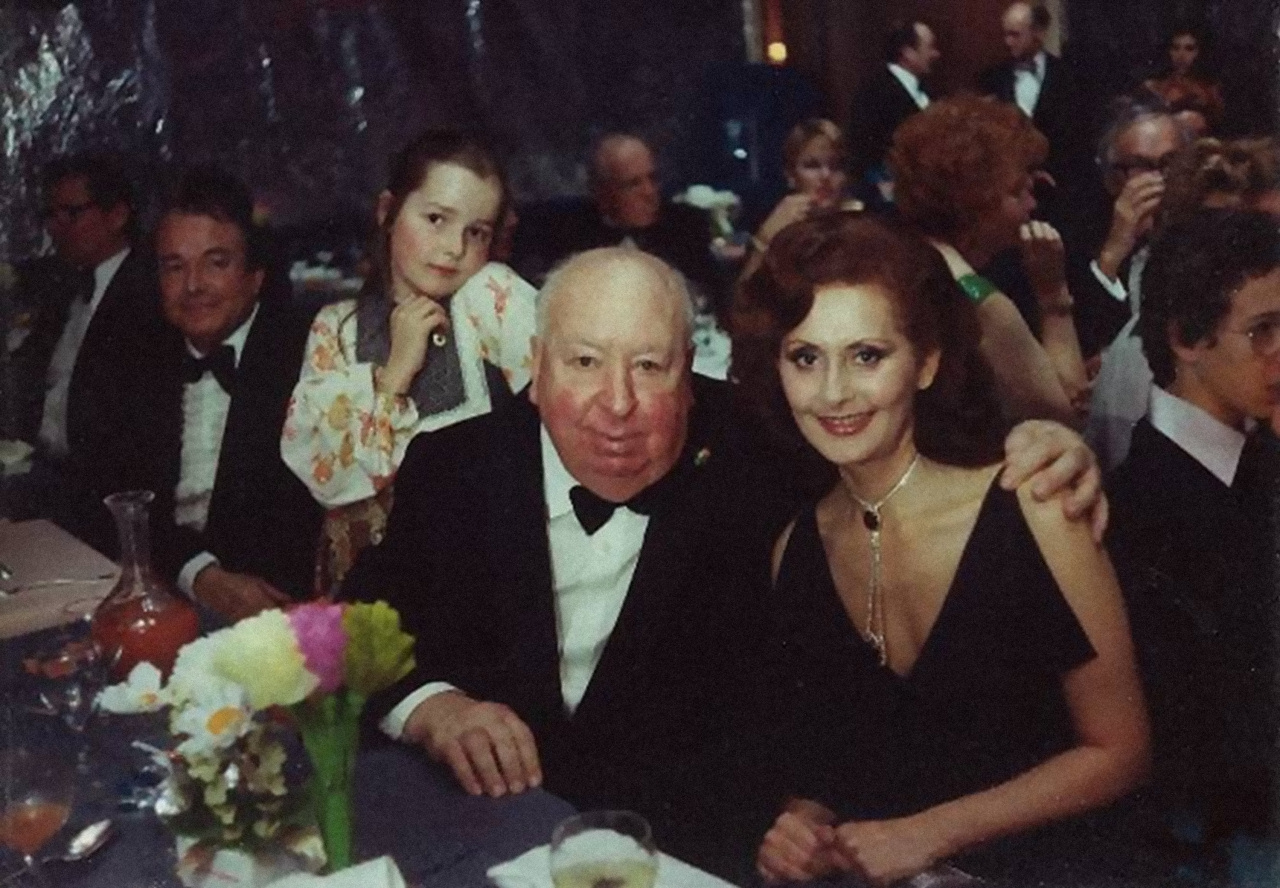 Photograph of Alfred Hitchcock at the Palace Hotel in St. Moritz
Estee Lauder Product launch In Zurich
Location: Zurich
Location Type: Le Bijou apart-hotel
Event Type: Product line presentation
Increasingly these days the most successful companies are unveiling, presenting and launching their products in more innovative and less traditional ways.
More unique, customisable and intimate locations help imbue a more welcoming atmosphere than the bland and stuffy conference rooms used in the past.
When Estee Lauder was looking for a unique venue to showcase their elite luxury product line and satisfy their fussy guests they chose Le Bijou.
Dubbed "the MOST elegant, personalized, exclusive hotel in the world" by Apple founder Steve Wozniak, Le Bijou offers modern properties in the most unique locations of all Switzerland's major cities.
Le Bijou properties in prime locations in Zurich, Bern, and Lucerne and other select locations are often reserved for special marketing and product launch events; because not only are they minimally and esquisuitely furnished but also because they are fully-equipped with essential household appliances. So your event can cater for lots of hungry and thirsty guests. An added and major plus is how self-contained events at Le Bijou are. Making it easier to organise and manage whatever special event you are planning.
Some of Le Bijou's most luxurious penthouses take up whole floors of historic buildings and the design and archicture always impresses and surprises guests. But despite being spacious, thanks to lighting and modular interior design, they can also cater for more intimate events.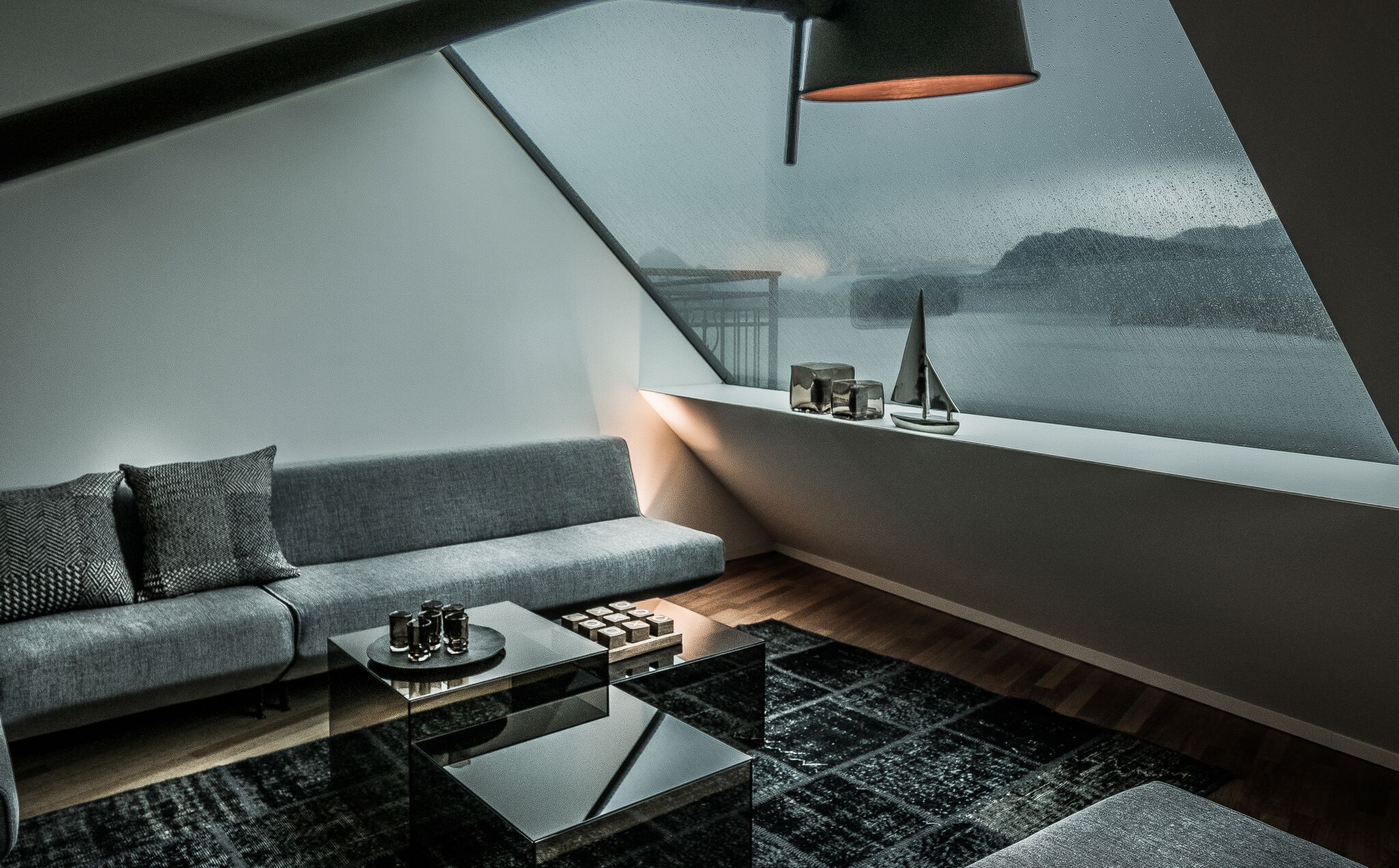 Le Bijou unit, Luzern, LS2 unit
Whatever scale of event, the people at Le Bijou have won over their clients thanks to the "hyper-privacy" that comes with the package. Clients choose Le Bijou because they know that their customers want to feel special and have a memorable event that made them feel valued.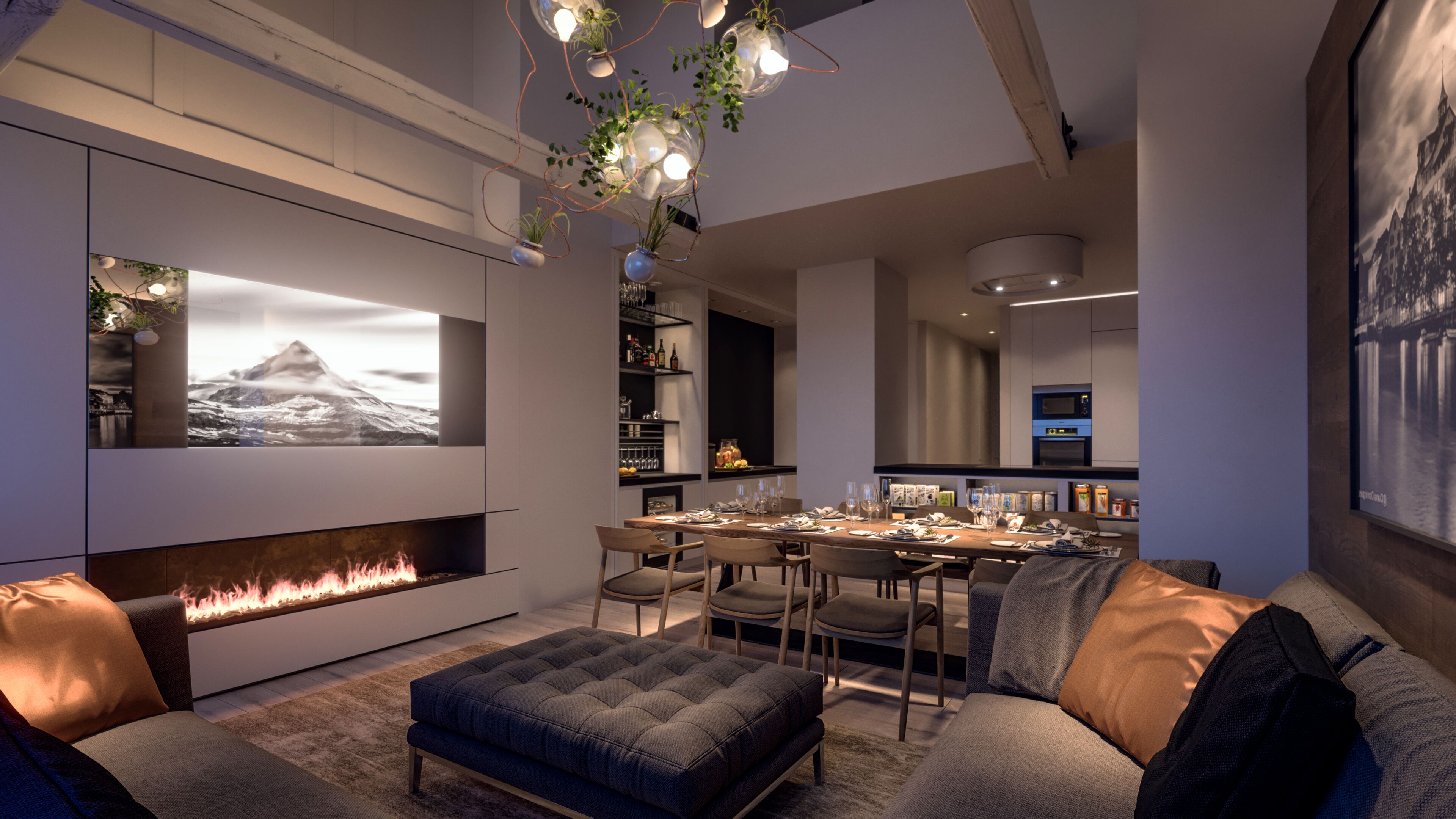 Le Bijou unit, Zurich, LG23 unit
Luxury brands such as Les Ambassadeurs, Bucherer, Gübelin, Clarins, and Krug Champagne all recently held events in Le Bijou properties.
If the rarified atmosphere that clients are able to offer their customers by choosing Le Bijou was not alluring enough, there are also reliable, first-class services that include:
Catering assistance with a custom menus and service staff to match your core brand values
Transportation and airport transfer
Central locations contained within landmark historical buildings
Fully-equipped apartments made from natural materials and Swiss precision
AI-backed butler James who facilitates every guest's request
Assistance with finding DJs, musicians, artists, and speakers, such as philosophers, business icons or TEDx style speakers, for your events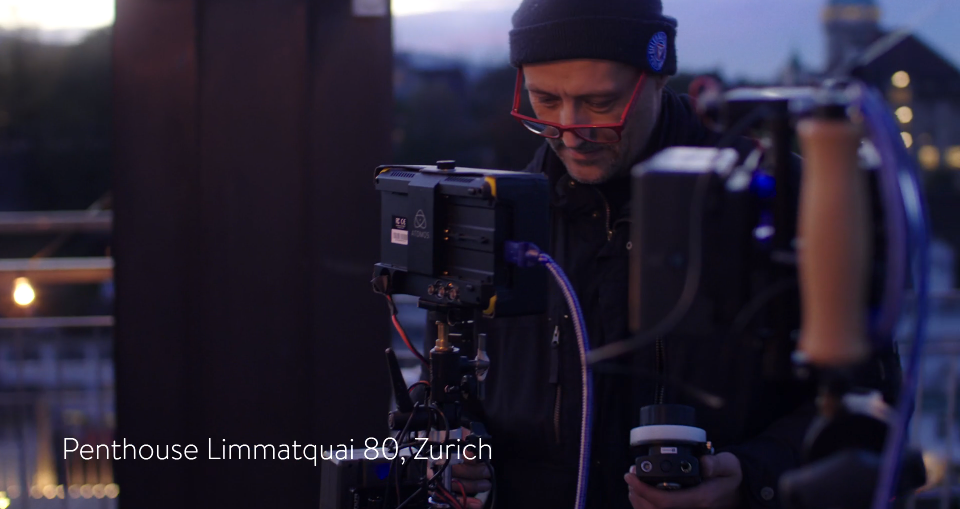 Gübelin shooting at Le Bijou Penthouses
Check out below for some other cool locations that are gaining favor with professional event managers and which have been used by branding and marketing gurus such as Marc Huerlimann (marcwho.ch) and Natalie Torin; owner of Curnon Consulting boutique agency.
Where do Anne Hathaway, Madonna, and Valentino Celebrate New Year's Eve? In Gstaad of course!
Location: Gstaad, Bern canton
Location Type: Gstaad Palace
Event Type: New Year's Eve Celebration


A favourite event venue for politicians, musicians, directors, and other celebrities the imposing Gstaad Palace is located in Swiss ski village of Gstaad, just 58 miles east from Geneva. The palace has seen countless numbers of the world's biggest stars coming to stay down the years. Famous guests include Madonna, Anne Hathaway and Valentino. Hollywood icon Julie Andrews memorably described it as "the last paradise in a crazy world".
Every year Gstaad welcomes world-renowned fashion houses such as Prada, Louis Vuitton and Hermes and especially those looking for a truly opulent Christmas and New Year celebration. "This time of year", says Gildo Boscini the restaurant manager, "is a special time in Gstaad — we serve lobster and caviar, there is endless champagne and music"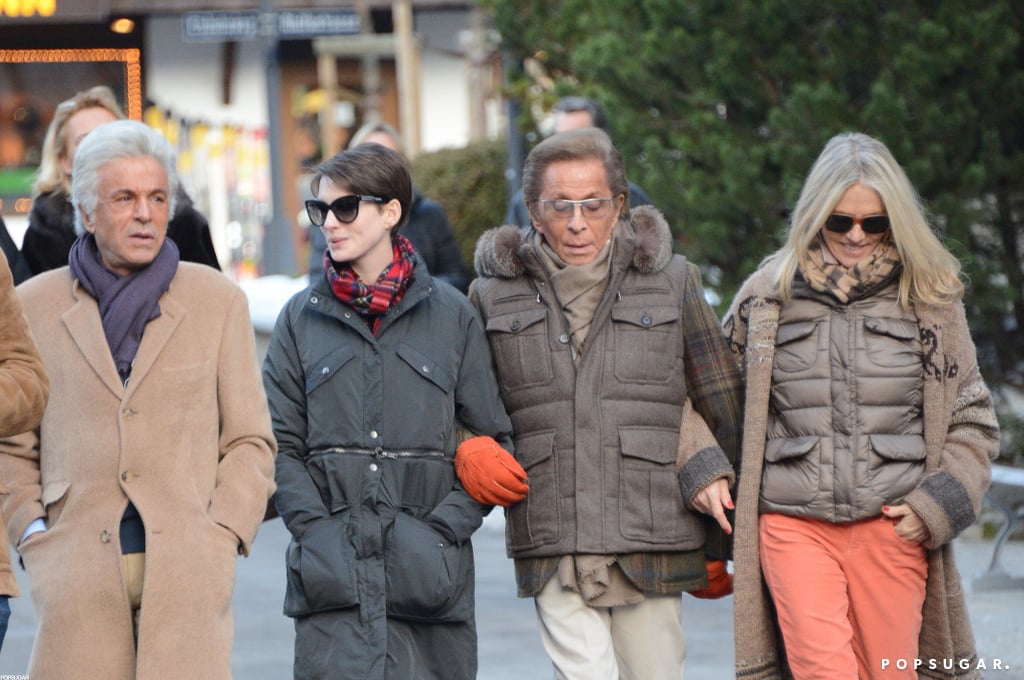 Anne Hathaway and Valentino walking down Gstaad streets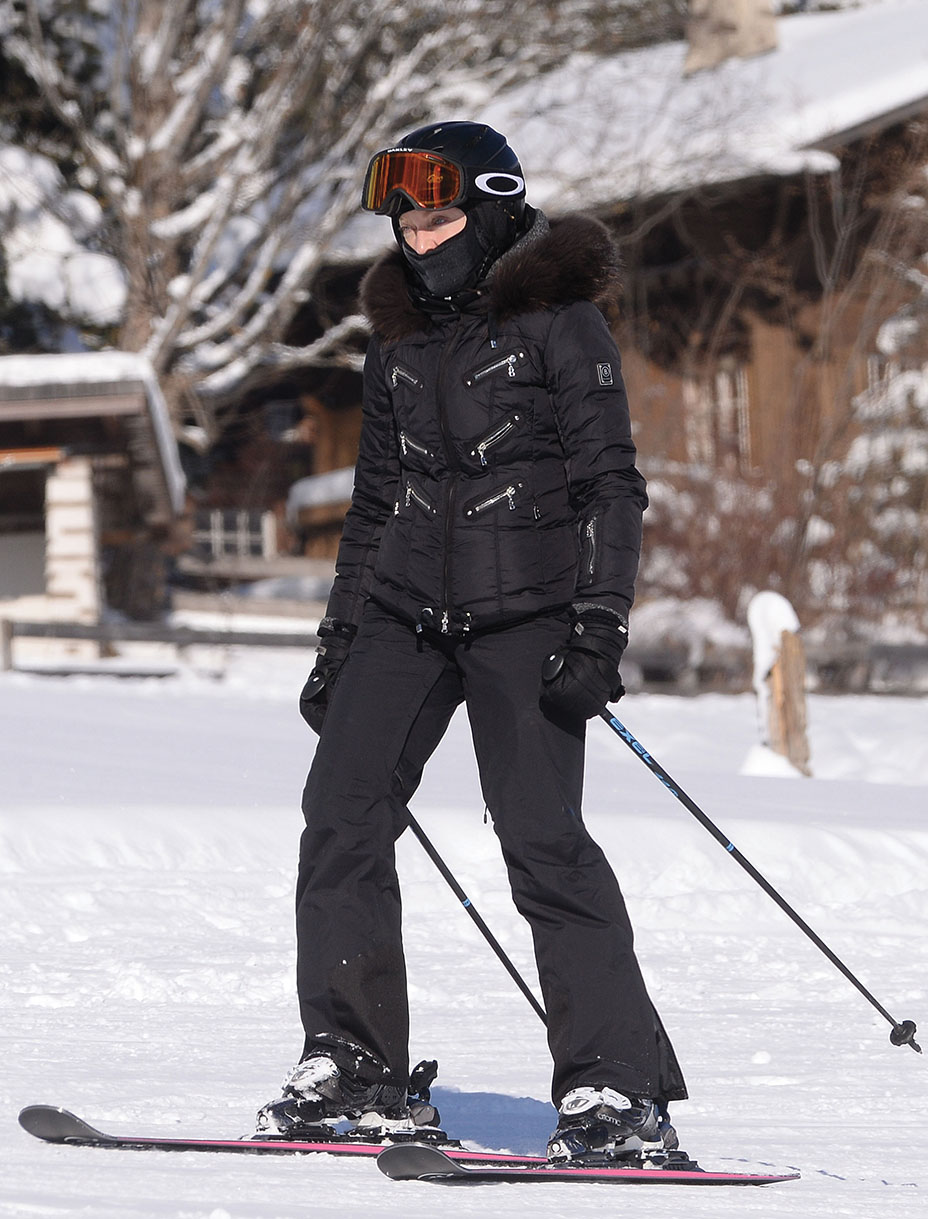 Madonna skiing at Gstaad ski resort
Interactive Promo For HSBC at The 2018 World Economic Forum in Davos
Last winter, 2LK design consultancy created an experiential pop-up lounge zone for HSBC at the 48th Annual Meeting of the World Economic Forum in Davos, (WEF) Switzerland. Visitors could get to know the story of WEF's strategic partner using augmented reality and see 3D models of planned projects as well as being introduced to the corporations' sustainable finance initiatives and environmental policies. This was a great opportunity for HSBC to strengthen its brand by engaging with key industry decision-makers.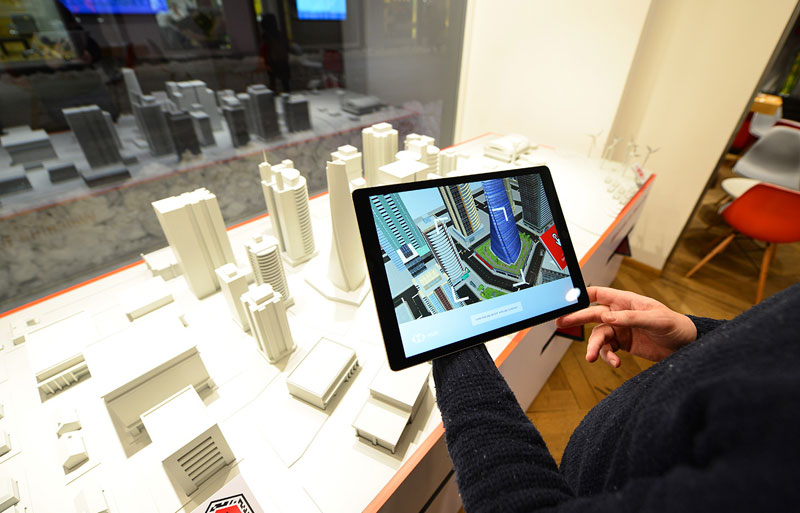 Touring AR experience for HSBC
2LK chose a boutique shoe shop because of its strategic location. Situated close to the main conference hall and near popular hotels, the venue was on the way for anyone who went to and from the congress. Visitors were welcomed by the headwaiter and accompanied to the coffee bar, an interactive zone or private meeting room.
The venue served breakfast meetings, finance conferences, and official dinners.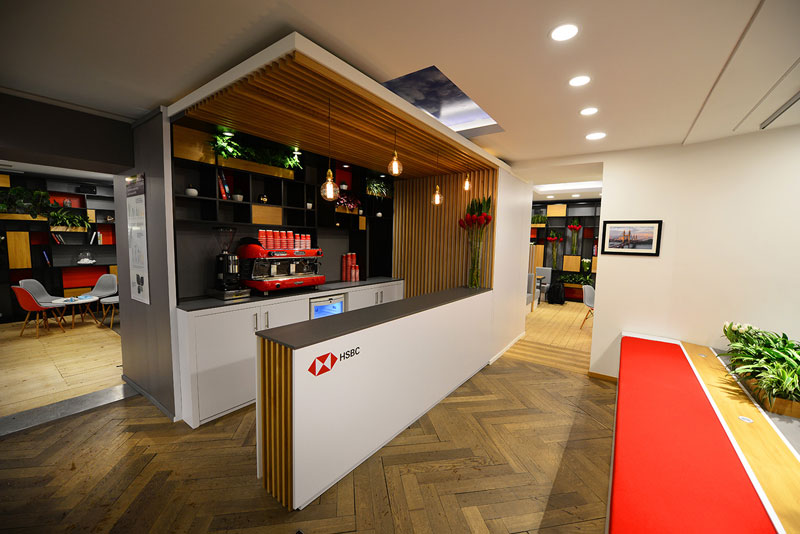 Experiential space in Davos
VIP Hugo Boss party for Zurich E-Prix 2018
Location: Zurich
Location Type: The Dolder Grand resort
Event Type: 2018 Zurich E-Prix Celebration
In June 2018 luxury fashion house Hugo Boss took over Switzerland's Dolder Grand resort for a special VIP party to celebrate Zurich E-Prix: the first major motor sport event to be held in the country since 1954.
Accommodating up to 300 guests the resort is blessed with spacious parking and charging stations for electric cars so the hotel was a fitting place for such a demanding and special occasion.
Among the event's special guests were leading drivers Jean-Éric Vergnean and Lucas di Grassi as well as Formula E CEO Alejandro Agag. There were celebrities including Kostja Ullmann and Noah Brown gourmet snacks and a never-ending flow of champagne to keep the guests bubbly.
The event also featured interviews with car drivers and a Q&A session with Mr. Agag. Meanwhile, the chilled atmosphere was kept in step by DJ Brendan Fallis from New York.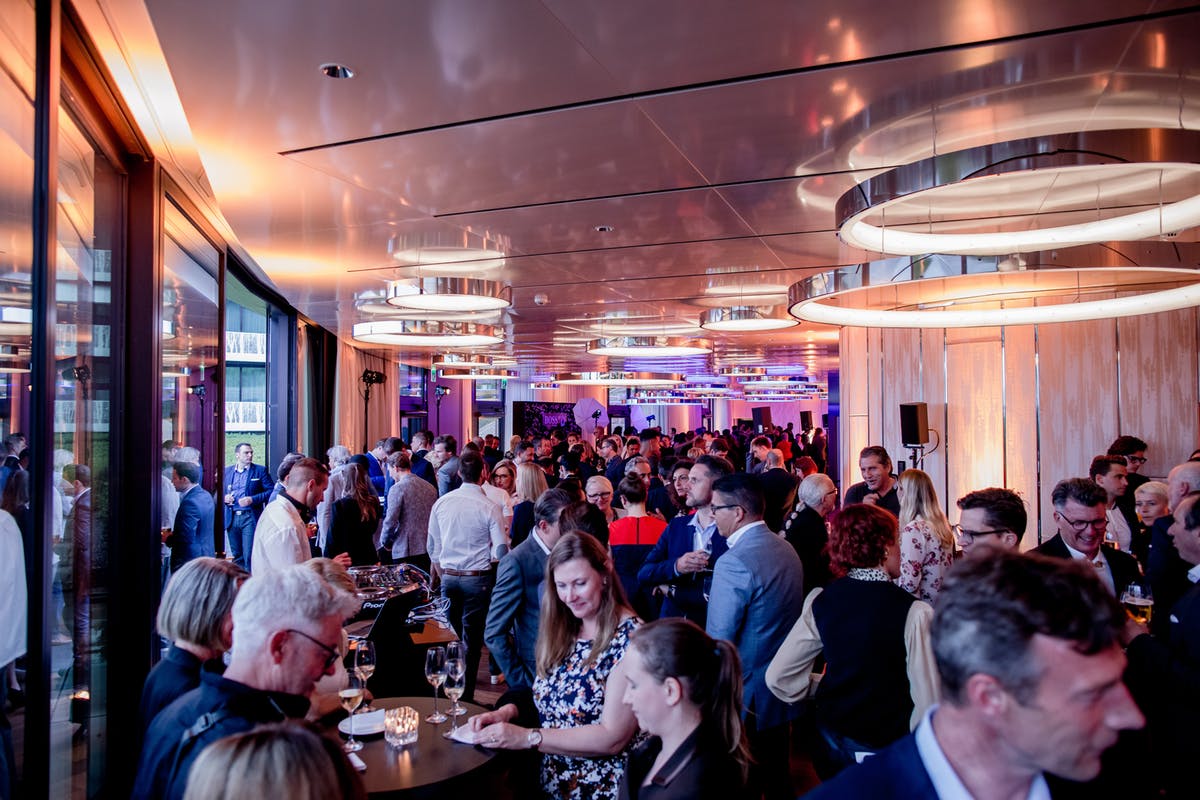 Guests visiting celebrating of Zurich E-Prix hosted by Hugo Boss
Coca-Cola
Location: Zurich
Location Type: Zurich Central Station
Event Type: 2018 World Cup
Another amazing destination, for sports and entertainment events in particular is Zurich Central Station. The impressive neo-renaissance architecture of the old station is a great backdrop for any event and lack of capacity is not an issue. Last summer a huge fan zone hosted tens of thousands of visitors who dined and drank there while watching the Russia 2018 World Cup.
It was right on Zurich Central Station that long-term FIFA World Cup partner Coca-Cola held a special event to herald the start of the soccer festival. The soft drink maker was on-trend by utilising Augmented Technology to allow visitors to play football together with Liverpool's Xherdan Shaqiri, take photos with the player and participate in competitions.
By using AR technologies, large screens, and life-size effects during the event, Coca-Cola engaged with a large and diverse crowd of curious festival-goers. Zurich Central Station turned out to be a great location for the event.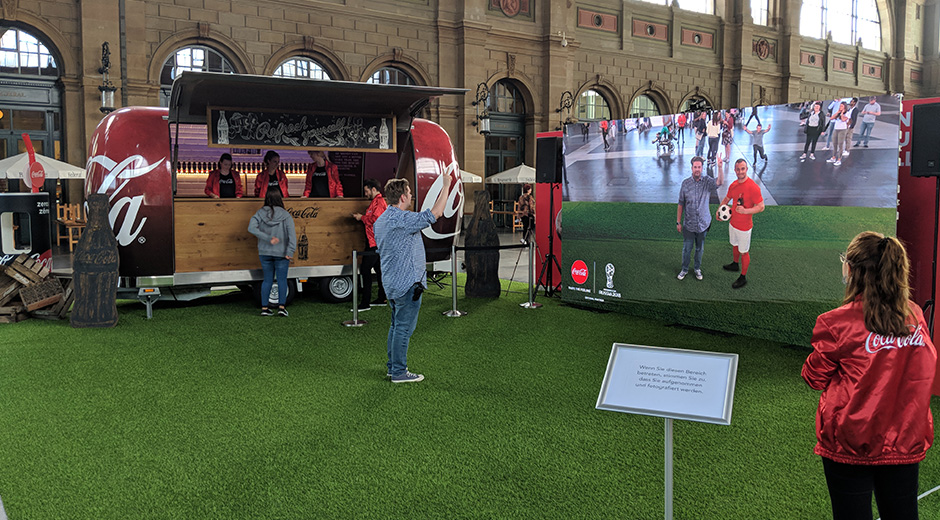 Coca-Cola's World Cup experience
The verdict
When it comes to arranging events for luxury brands and celebrities choosing the best-suited venue is a challenging and fateful decision. The right venue should be easy to access, offer cutting edge design and interiors which are modular and flexible.
Secure, private spaces backed up with high-class custom services are increasingly in demand. These are just a few of the criteria event managers should keep in mind when hunting for the best spot.
Switzerland is rich in event venues and offers some of the best spots for organizing product presentations, anniversaries, music band performances, sports events, or New Year's Eve celebrations. St. Moritz, Gstaad, Zurich, Davos, and many other Swiss cities and villages all offer unique possibilities. No matter what venue you choose for your event choosing Switzerland guarantees a luxurious and friendly atmosphere for even the fussiest guests.