2019-07-2
What You Won't Find on TripAdvisor: TOP-7 Hotels with Lake View in Zurich
2019-07-2
What You Won't Find on TripAdvisor: TOP-7 Hotels with Lake View in Zurich
One of the best things about staying in a hotel for a vacation is a great room view. In this article, we have collected useful information and exclusive facts about hotels in Zurich with water view, that you will not find elsewhere.
What is the hotel style? How's the view? Are there any luxury restaurants nearby? You'll find this and more in a comprehensive list of the best hotels with water view in Zurich below.
10 Things to Consider when Choosing a Hotel with a View
Sometimes it might be quite challenging to choose the perfect hotel for your vacation. We'd like to give you a list of useful criteria that'll help you make the right choice and avoid the frustration that can come along.
Interior and rooms
The hotel interior is what's going to be around you throughout the whole vacation. So, it is worth to find out when rooms and public spaces were lastly renovated. Nowadays we have an opportunity to check the hotel atmosphere via 3d tours or panoramic images which you can find at the most hotels websites. It will help you to understand if the hotel is exactly what you are looking for.
Services
The hotel's services might help you to have the best experience while you stay in a hotel or completely destroy the festive feeling. Therefore, don't forget to check the list of services in the hotel and choose the ones that perfectly match your needs.
Do you need Wi-Fi in the room? Are you arriving late at night and need reception to be open 24/7? Do you need a shuttle bus, taxi or priest driver? All these services should be considered prior to your arrival. The best solution would be to make a list of criteria that a hotel should fit in order to find the greatest match for your needs.
Some of the hotels have additional amenities such as a spa, gym, tennis court, pool, and more. One hotel may have a gold club and the other may have an option for a boat cruise tour. These extra services might be a deal breaker for your perfect vacation. You should pay attention to the additional amenities when you decide which hotel to choose from.
Location and surroundings
For many people, location is one of the most important criteria when looking for a hotel with a breathtaking view. We recommend doing a little research on the area you prefer to stay in. Whether it is near Lake Zurich or closer to Limmat river — get a real idea of the hotel's location and the surrounding area with the help of Google Maps or through a booking site that provides a map.
Food and drinks
Firstly, check out if breakfast is included. Having an option to eat on-site is convenient for those who don't want to look for a breakfast place nearby. Secondly, find out if the hotel serves your favorite food or if there are highly rated restaurants close by. Lastly, if you would like to have a drink at the hotel — check if it has a bar or mini bar the room."
Venue capacity
Basically, the venue capacity determines the atmosphere of the place. Apartments for rent as well as boutique hotels have a more private atmosphere, while big chain hotels are usually more crowded. You are most likely going to get more friendly service from a smaller hotel, while a larger one will probably have a bigger selection of rooms.
Premises
What are the premises located at the hotel territory? Is there an indoor garden or a swimming pool? Is there only one bar and restaurant? What about terraces? If hotel has more room options, you might have more activities included there.
Parking and transportation
Before booking a hotel, be sure to check what are the ways to reach attractions, dining options, shopping, and other points of interest. Estimate the time you'll spend to get to the major attractions on foot and by public transport. Also, check out is there a parking lot nearby?
Hotel availability
Don't forget that the best hotels are always in high demand. Especially when it comes to the places that have a spectacular view. Therefore, make sure to check the hotel availability a few months before your vacation is planned and book a room as soon as you can.
Reviews online
Customer reviews are usually the best way to know more about a hotel. It will help you to narrow down the choice of the hotel based on the experiences of previous guests. Spend some time reviewing the clients' feedback because it will definitely help you to make the best choice for your upcoming trip.
mall details can make a big difference, especially when we talk about the hotels with a water view in Zurich. Take into consideration the above-mentioned criteria when you choose the accommodation from our list of top Zurich hotels with water view below.
The list of best hotels with lake view in Zurich
You will spend lots of time if you check every single hotel with Lake view in Zurich. So, we've filtered out the best hotels with water view in Zurich and pointed out their essential criteria.
1. Panorama Resort & Spa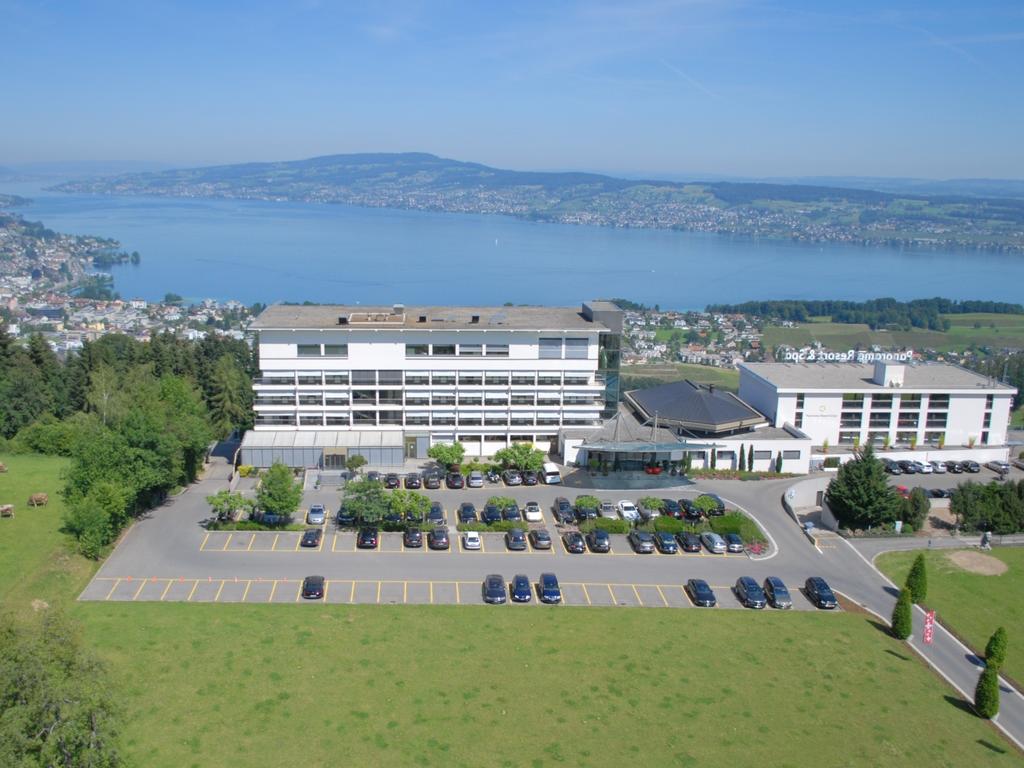 Location
This resort is located in the countryside that is very close to Zurich and Lucerne, and is about 700 meters above sea level. The resort is 20 minutes away from Zurich airport and 45 minutes away from Altenrhein Airport. It can be easily reached by train or by car.
The water view
Panorama Resort & Spa has a fantastic view over Lake Zurich and the whole city. You can enjoy the view right from your room or when you are in the dining room, spa and business rooms.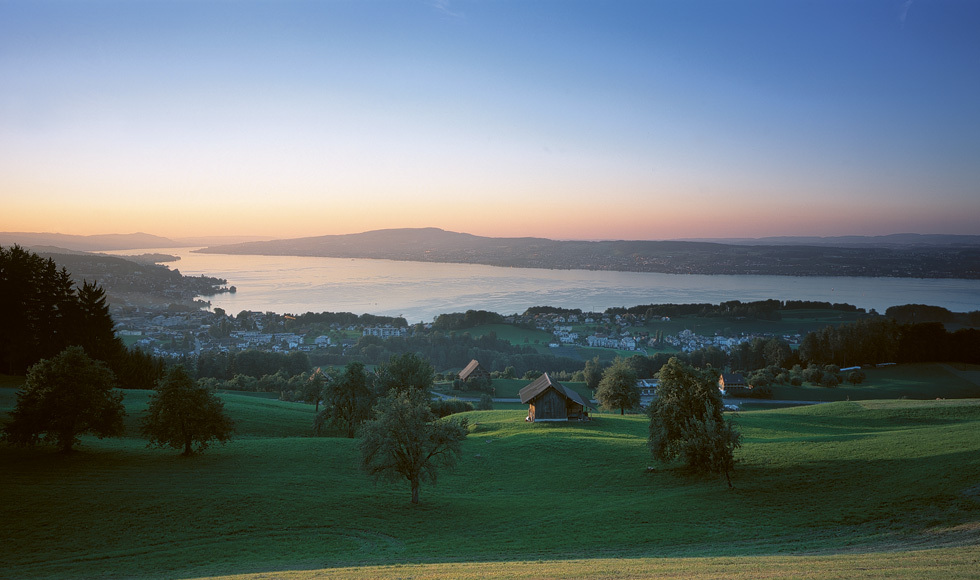 Building
This large modern building has 5 floors. There are three restaurants, one bar, a few beautiful lounges, wellness area and business rooms for conferences and meetings.
Rooms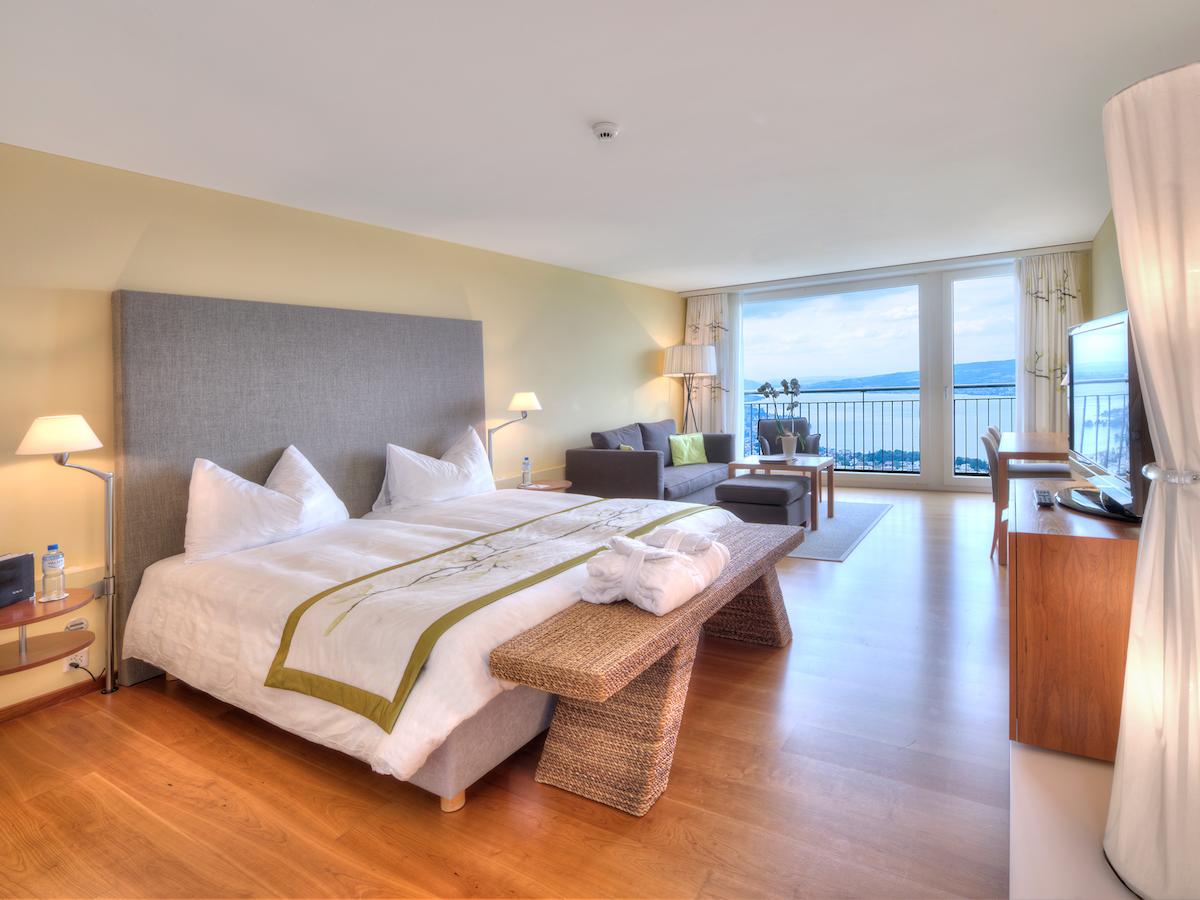 The resort has rooms with three different themes: Oriental, Asiatic and Continental. All of them have a view over the majestic landscape and the lake. Some reviews say the decoration is basic, while the other state that the rooms are nice and clean. Worth mentioning that Oriental boutique rooms are equipped with a private jacuzzi with a lake-view, while Asian rooftop and Asian Junior suites have direct access to the spa.
Food and drinks
Panorama Resort and Spa has three restaurants: Collina, Körnlisegg and Loy Fah. The first one is famous for its tartar specialties. Körnlisegg serves traditional Swiss food and the last one is famous for its Contemporary Thai cuisine. In addition, there is a Mangomoon Sky Bar, inspired by the rooftop bars in Bangkok.
Additional services
There is a gym, massages, spa area and a special Akari Spa — with a pool, a sauna and a whirlpool, hidden on the ground floor. Customers find these amenities great for their rates.
Price per night
The lowest rate for a classic single room varies from 180 to 220 EUR depending on the season. The most expensive room in the hotel is the Asian Rooftop suite for two people and it has an amazing view. It includes five-course dinner, champagne-breakfast buffet and unlimited access to the Ankari Spa for 890 to 1010 CHF per night. The price of the Oriental room is 760 to 880 CHF with dinner. The price without dinner is a bit lower.
Nearby luxury places
There are a couple of elite restaurants with Swiss and Central European cuisine near the hotel. Visit the Restaurant Quellenhof with a beautiful outside terrace where the chef offers you the Austrian and Swiss specialties. If you prefer to eat contemporary European cuisine we recommend you to visit the Restaurant Falkenburg. There you can try seasonal local food and enjoy the view of the old town square. Besides, you may want to visit a 1000 years old monastery Kloster Einsiedeln or a Wooden Bridge from Rapperswil to Hurden with plenty of spots for taking beautiful pictures — all within 6-7 kilometers from the hotel. The spots can be easily reached by car.
What is this hotel special for
This place is really special for its tranquil and out of a hustle atmosphere and definitely — for its stunning views. Moreover, it has 7 saunas and steam baths to choose from and a wide range of massages and beauty treatments.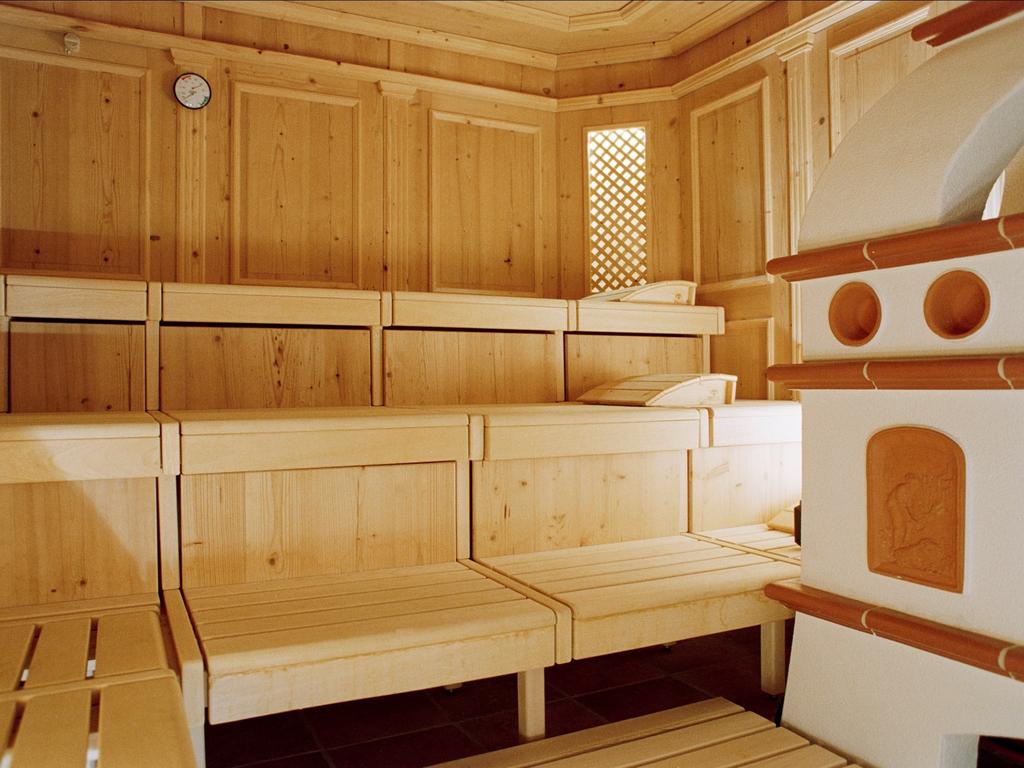 Who is it best for
Come to Panorama Resort & Spa if you prefer to stay outside of the noisy city, but still be able to get there within 1 hour. It is one of the most famous spa hotels with stunning views over the Lake of Zurich and the surrounding mountains. Best suitable for families and couples on romantic trips — the wide range of amenities can fit various needs.
Contact information
Address: Panorama Resort & Spa Schönfelsstrasse CH-8835 Feusisberg
+41 (0)44 786 00 00
2. Le Bijou LQ82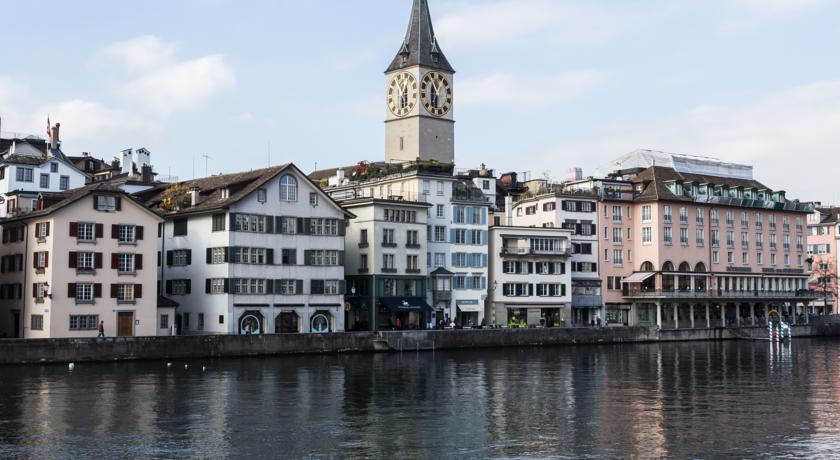 Location
The apartment which is located in the center of Zurich is only 11 km from the airport. The famous Fraumünster Church and Paradeplatz are a few minutes away from the place.
The water view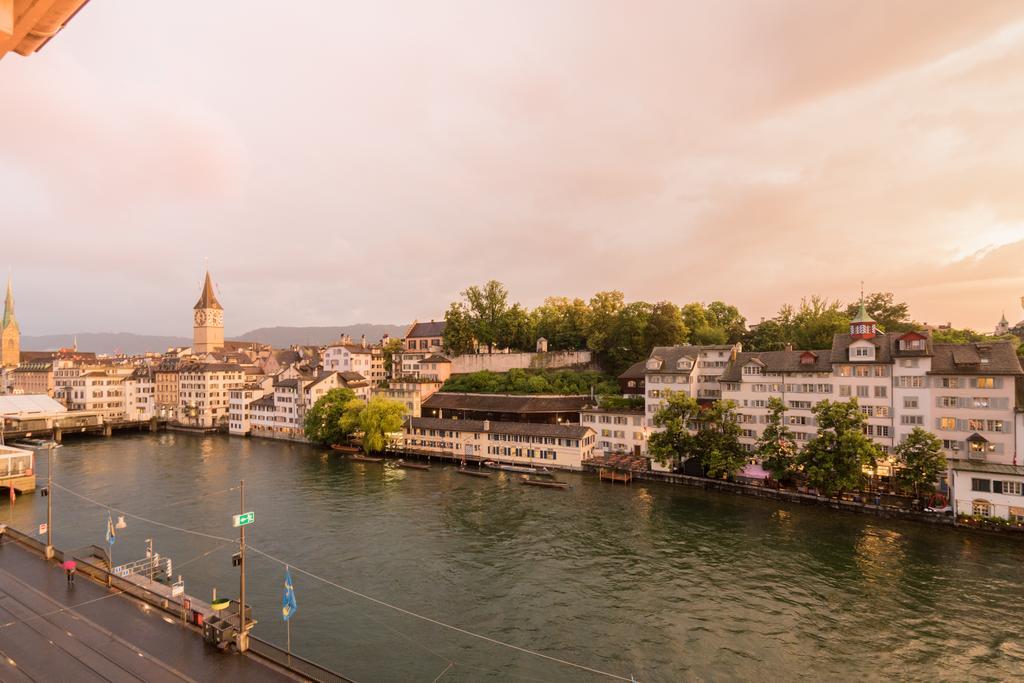 The place has a spectacular view over the Limmat River that you can enjoy from the apartment's terrace. If a river view is a top requirement for your hotel choice, we definitely recommend staying in Le Bijou LQ82.
Building
This penthouse is the latest high tech innovation. You will be welcomed by name when you walk in, your favorite songs play automatically when you are in the house and much more. It is totally private and you will not bump into strangers in a spa or when waiting for the check-out
Rooms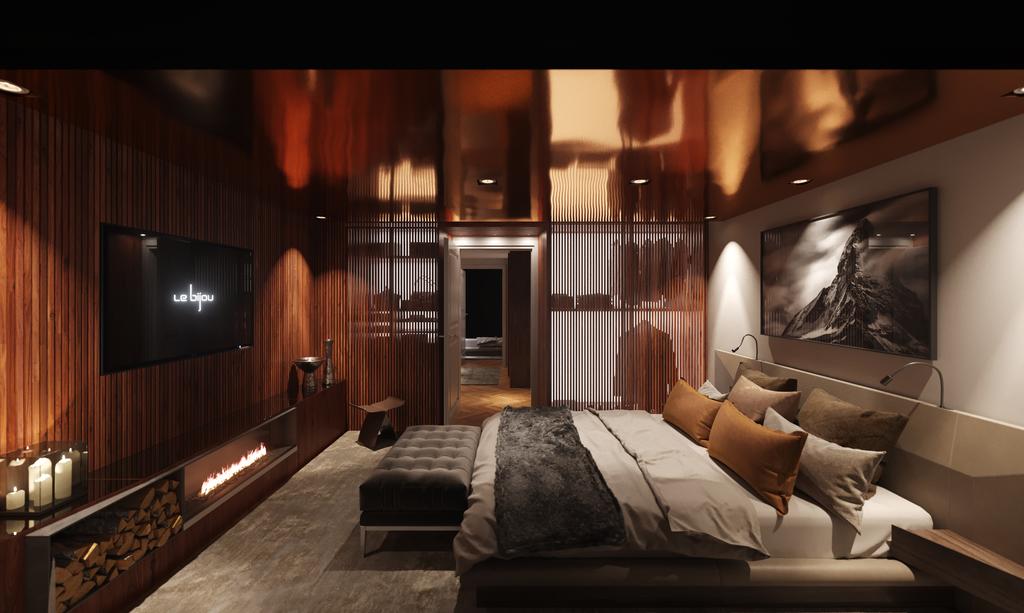 Le Bijou LQ82 apartment has two bedrooms with a double bed and a living room with a sofa bed. The rooms are designed with incredible attention to the details. Every room has a wooden floor, designer furniture and Italian tiles. The receives of previous guests claim that this penthouse is much more spacious and fashionable than any other hotel room. The size of the apartment is 110m².
Food and drinks
A virtual concierge James offers a catering service where you have a wide choice of foods and beverages. So, you can order any foods or drinks you desire. According to the customer reviews, it works timely and efficiently.
Additional services
This modern hotel offers shuttle service from and to the airport, express check-in and check out, concierge service and daily housekeeping for an additional charge. WiFi is free of charge in the apartment. Mind that the place does not accept stag or any other kind of parties.
Price per night
The price Limmatview penthouse varies from 518 EUR per 1 person and up to 1165 EUR for more than 6 people. Guests are charges with a deposit of 445 EUR for any kind of damage prior to arrival.
Nearby luxury places
You will find Restaurant Zunfthaus zur Waag — a luxury restaurant with Swiss and French cuisine within 5 minutes walk from the apartment and a famous Zoological Museum — 8 minutes away. Visit an Old Crow bar which is a few minutes away from the apartment. It is a luxury place well-known bar for its rare spirits selection and finest cocktail For nature lovers, there is a lovely park Lindenhofplatz overlooking the city.
What is this hotel special for
According to the customer reviews, this place is most famous for its exclusive luxury service and well-engineered advanced technology. Besides, it is the only hotel-like apartment which offers a top-notch service along with homey atmosphere.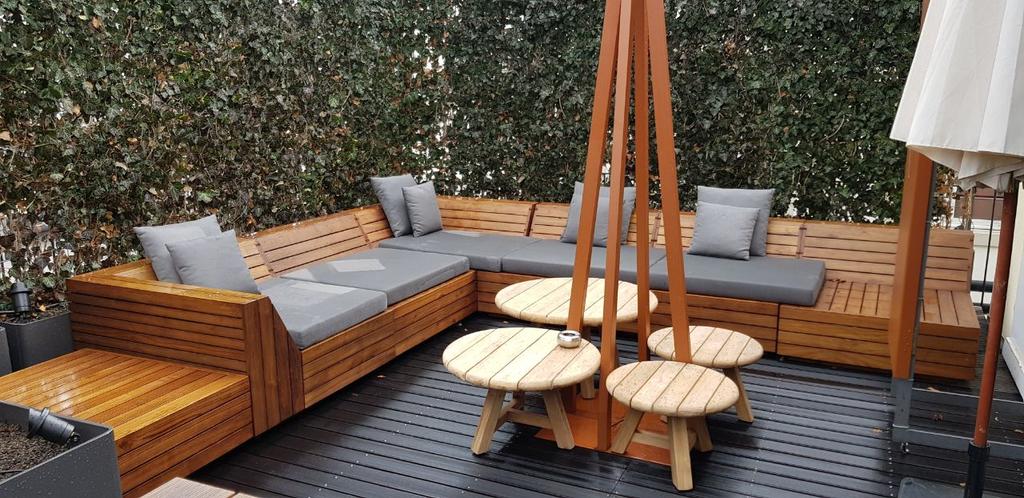 Who is it best for
Choose this apartment hotel if you would like your stay to be absolutely private and comfortable with everything available by the touch of a button. Personal assistance, a guest entertainment program, help with the booking of restaurants and events — the remote control will help you with everything leaving you away from stress and letting you enjoy your vacation in the private Limmatview penthouse. The hotel is a perfect place for a single stay or a small event for 20-30 guests.
Contact information
Address: Limmatquai 82, City Centre, 8001 Zürich
+41 44 533 16 00
3. EMA House Hotel Suites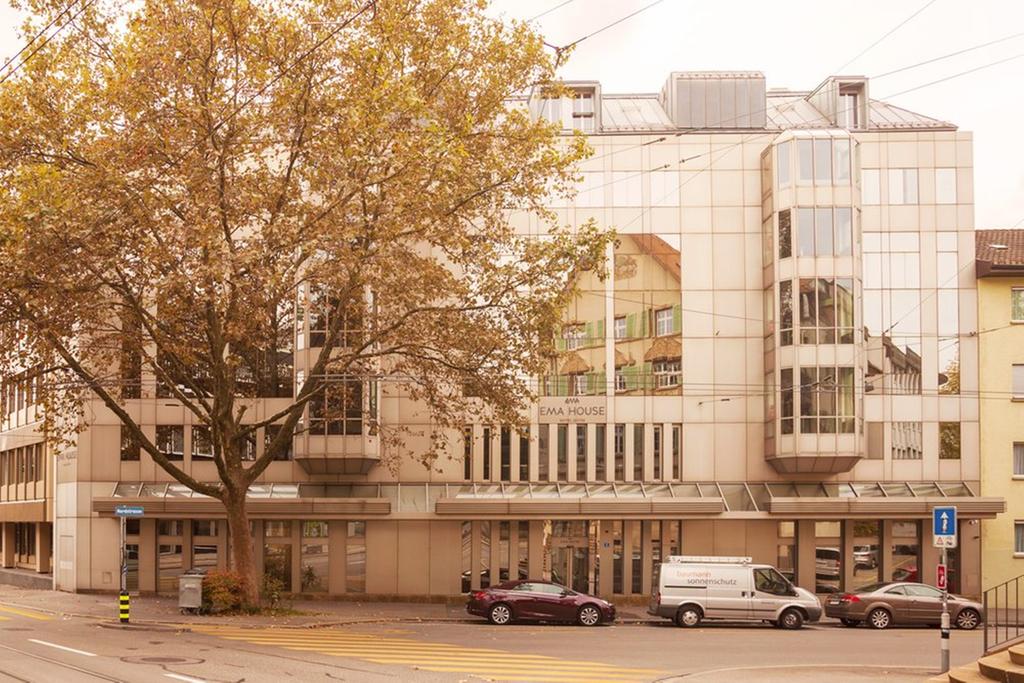 Location
Ema House Hotel Suites is located in the very heart of Zurich, about 600 meters from Zurich's main train station and only 10 kilometers away from the airport. The Old Town and Bahnhofstrasse are only 2 tram stops or a 10-minute walk from the hotel.
The water view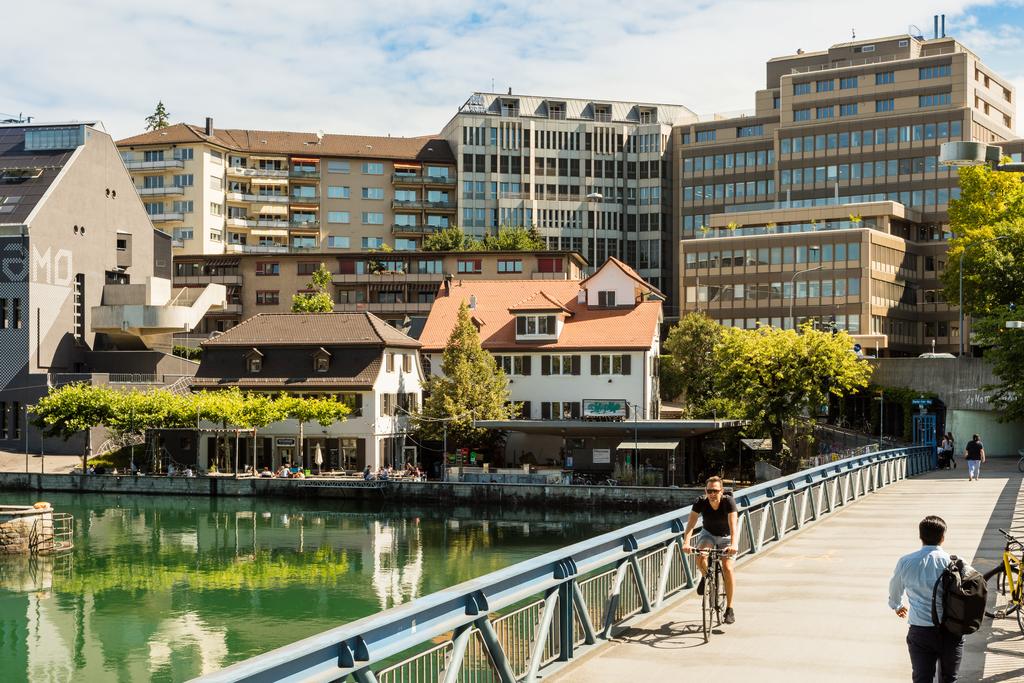 The hotel has a breathtaking view over a Limmat river. Make sure to book one of the rooms on the top floor. These are the only apartments that have a view on the river.
Building
This stylish all-suite hotel has numerous premises for meetings, conferences, seminars, and workshops. It also has wide options of light-flooded meeting rooms and multi-purpose hall which are air-conditioned and served by the refreshments.
Rooms
There are various rooms and suites which can accommodate from 1 to 6 people. They vary from spacious studio-type Junior Suite to luxurious 1-bedroom Executive Suite. All of them have a sophisticated modern interior and according to the reviews, are clean and spacious. There is also an option of an extended stay available for 1 and 2-bedroom Executive Presidential Suites with a kitchen and a private washer/dryer.
Food and drinks
Ema House hotel does not have its own restaurant but continental breakfast is served to your room every morning. It has a wide choice of fresh pastries, jams, cheese, meat, and cereals.
Additional services
The additional services include the delivery of grocery and airport shuttle for an extra cost. Express check-in, express check-out, heating, and air conditioning are free of charge.
Price per night
The prices change from 275 EUR for a single Junior Suit and go up to 514 for an Executive Suite for 4 people. The price for the Presidential suite can be provided by a booking manager per request.
Nearby luxury places
There are few luxury great restaurants nearby — Mesa and ECHO. They offer European and Swiss cuisine. You can also find a famous luxury shopping street — Bahnhofstrasse. Luckily all places are located within walking distance.
What is this hotel special for
Ema House Hotel is special for its extended stay options which allow you to prolong your stay for as much as you want. Many guests said that the room service is excellent in the hotel.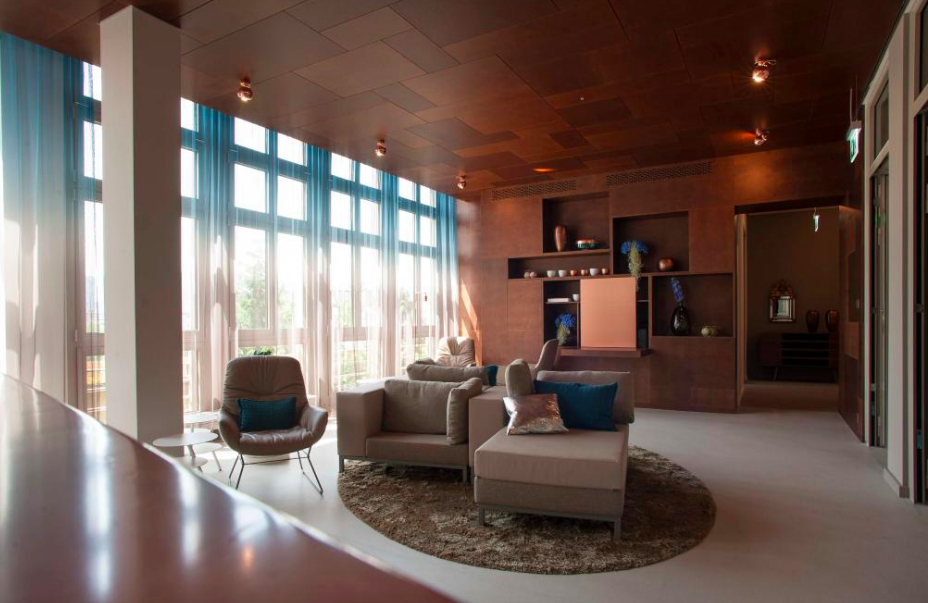 Who is it best for
This is a great venue for couples and those who want to have some privacy. The hotel's location allows you to reach the museums, shopping centers and main sightseeing destinations in no time.
Contact information
Address: EMA House AG Nordstrasse 1 8006 Zurich Switzerland
+41 44 368 36 68
4. Central Plaza Hotel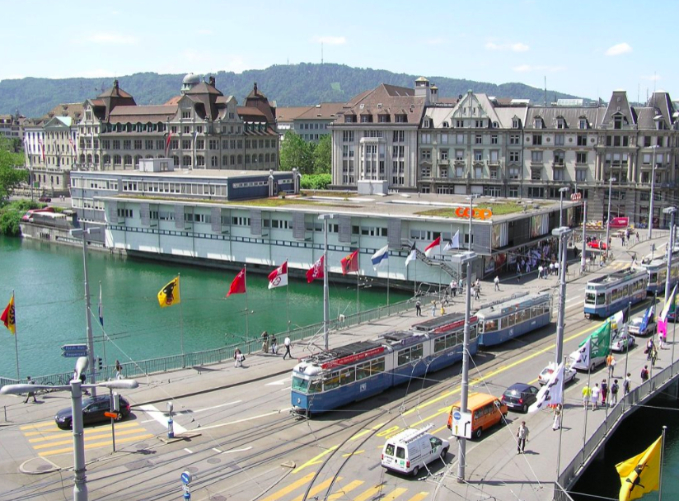 Location
The hotel sits right on the central square in the heart of Zurich and oversees the River Limmat. It can easily be reached by tram, by train or by car in less than 15 minutes.
The water view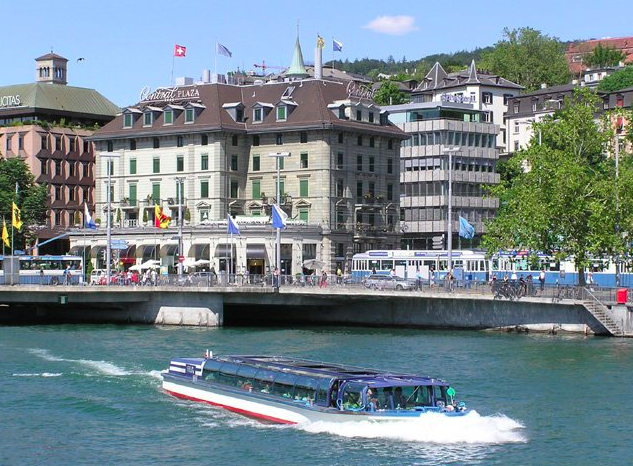 The hotel oversees the Limmat river. Note, that not all the rooms have a water-view, for instance — single and simple double rooms don't have river view. Check with the hotel if the room that you want to book has a river view prior reservation.
Building
This grand 6-floor building has two spacious meeting rooms: a Boardroom for up to 10 people and a Colonial room for up to 18 people. All meeting rooms are well-equipped and available to host special events and private celebrations.
Rooms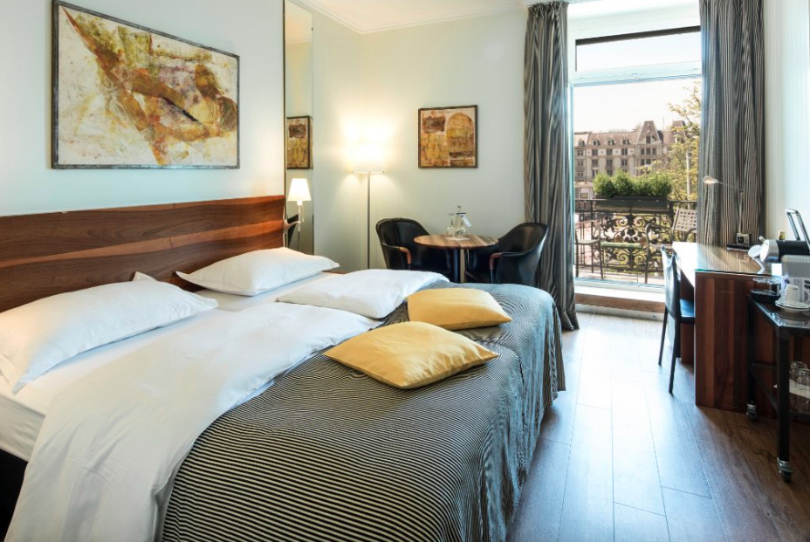 All rooms are soundproofed and equipped with a minibar, Nespresso Coffee Machine, and satellite TV. The costumer's reviews say that the rooms are quite spacious, clean and comfortable.
Food and drinks
The hotel has restaurants and a bar. The Kings Cave restaurant serves grilled specialties and has a royal ambiance with heavy curtains and velvet chairs. In summer you can have lunch and dinner at the Central Garden cafe. Piano Bar (with an actual piano in it) is famous for its wide selection of wines. The customers especially noted a delicious coffee served there.
Additional services
The previous guests highly recommend taking a walking or biking tour for an additional charge. There is a great fitness center for those who love being active even on vacation.
Price per night
The prices vary from 178 EUR for a single room with no river view and up to 350 EUR for a suite with a living room and stunning view over the Limmat river. Customers noted that the rooms were really comfortable, combining modern aesthetic and rustic charm.
Nearby luxury places
For those, who want to try traditional Swiss desserts there is a Laderach — a candy shop near the hotel. This place is great for buying authentic gifts —heidi books, music boxes, cuckoo clocks and more. Also, you can find one of the best restaurants in Zurich only 5 minutes away from the hotel — Restaurant La Soupiere. It serves regional specialties and finest French cuisine. For those, looking for some entertainment a Palaeontological Museum of the University of Zurich is very close to the location.
What is this hotel special for
The hotel's river view location is one of the best in Zurich. Besides, the hotel is situated near the Zurich's most popular shopping street, numerous banks, several museums, and art galleries are only a few steps away from the Central Plaza.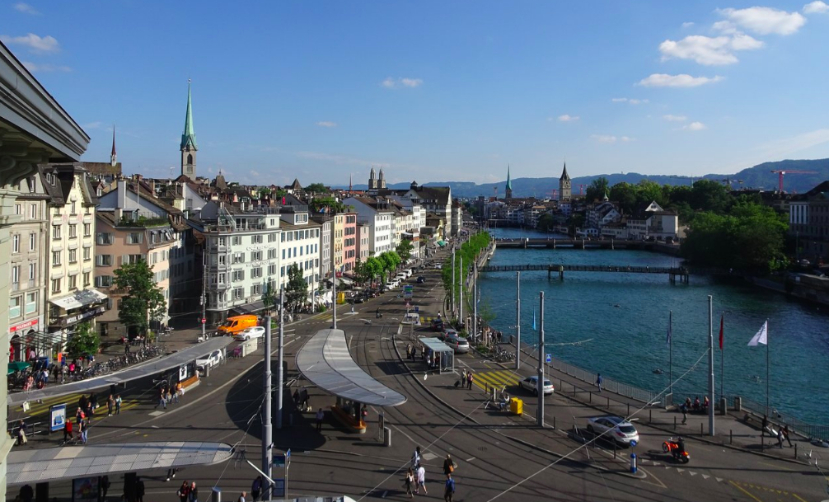 Who is it best for
If you would like to have a room with the best view in the city and be only a few minutes away from the main attractions (museums, art galleries, shopping street, etc.), you should definitely that in Central Plaza Hotel. It is one of the top-rated hotels for business trips in Zurich.
Contact information
Address: Central Plaza Hotel Central 1
 — 8001 Zürich
+41 44 256 56 56
5. Opera Hotel Zürich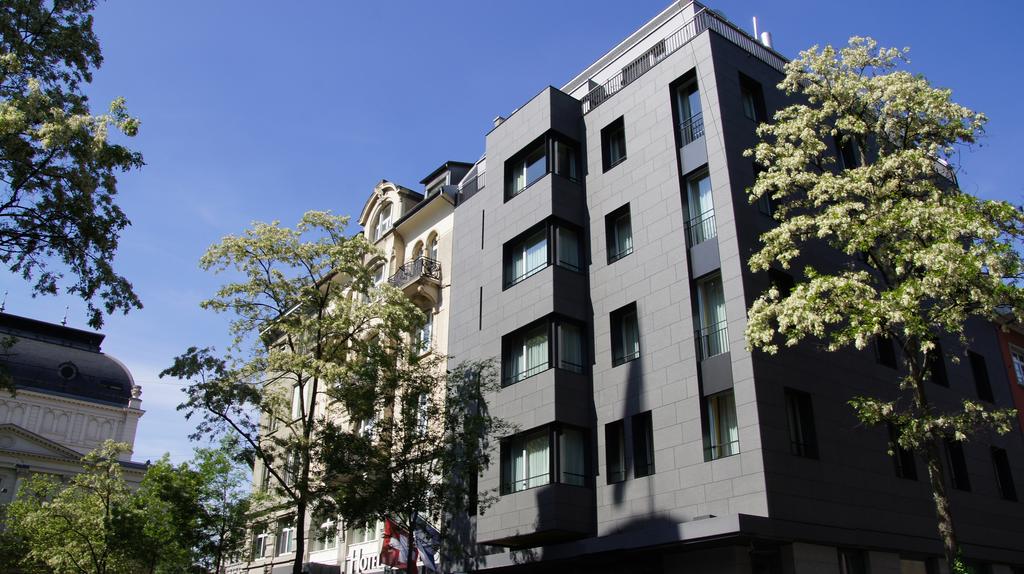 Location
The Opera Hotel Zurich is only one block away from Lake Zurich and right in front of the Zurich Opera House. It will take only seven minutes to get to the hotel from the airport by car.
The water view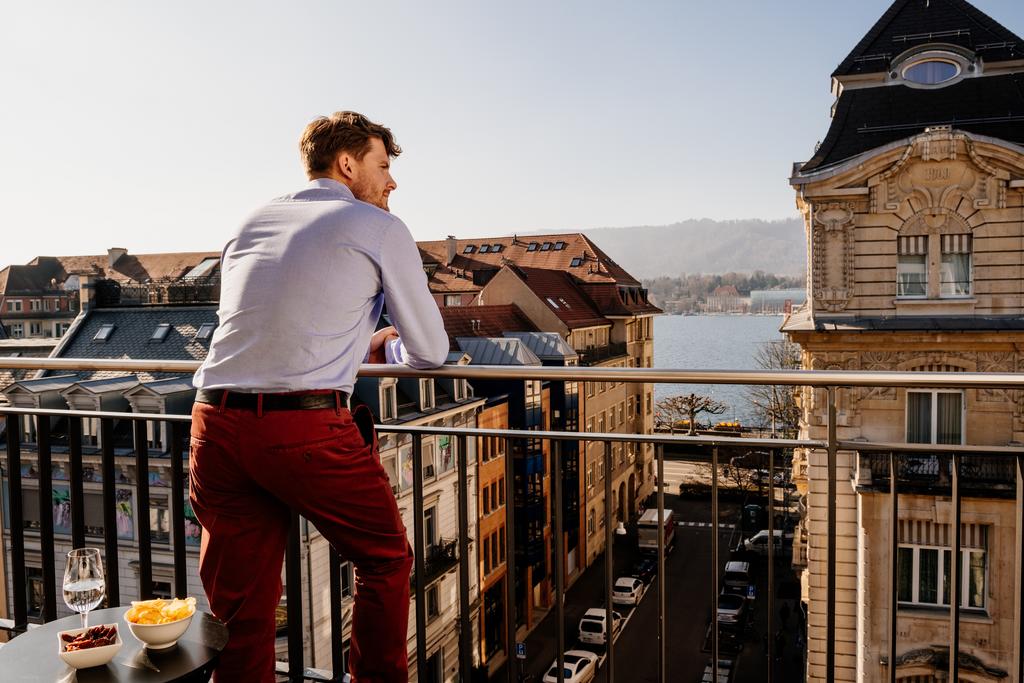 The hotel has a few rooms with a lake view. They are the most expensive ones in the hotel — the Opera Deluxe and Opera Superior.
Building
The four-star establishment has a comfortable, classy and quiet environment. There is a lobby for meetings and coffee, the View Hidden Bar oversees the rooftops, lake, and the beautiful Alps.
Rooms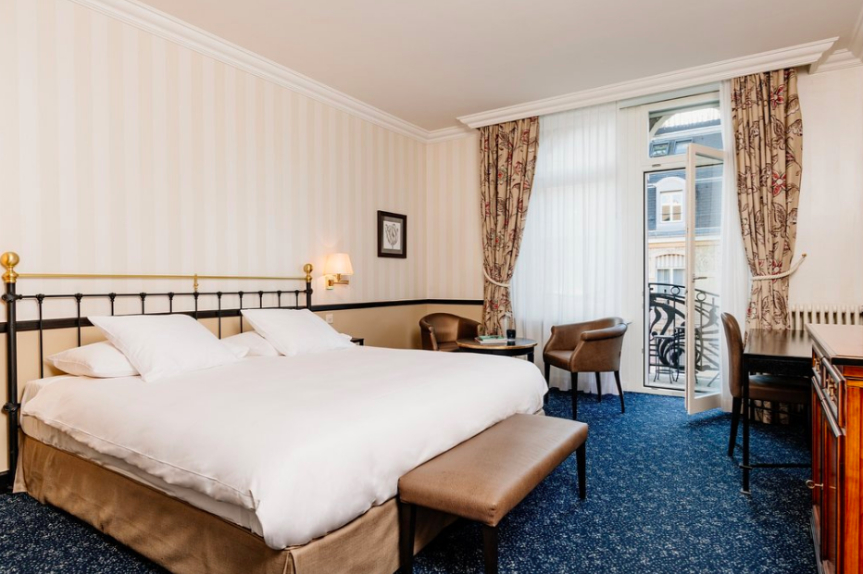 All rooms in the hotel have modern style apart from Opera Superior and Opera Deluxe rooms. The last ones have are quiet, luxurious and spacious rooms with a classic design. The Smart Room is equipped with the latest technologies such as an interactive iPad, a Sonos bar and three different light settings.
Food and drinks
The Opera Hotel Zurich has an award-winning Restaurant Opera famous for its fresh-fish dishes and an on-site coffee house which has a great coffee, according to guests. The breakfast in the hotel is served as a buffet or can be delivered right to your room. All products are made from natural ingredients in order to support farmers and represent sustainable agriculture. The previous guests say that it is very delicious and filling.
Additional services
You have an opportunity to book a walking tour around the city, windsurfing on the Lake Zurich or a gold court for an additional charge. Bike tours also are popular among visitors.
Price per night
The cheapest room is a Small Single room for 174 EUR and it does not have a lake view. The price for the Opera Deluxe room which has a balcony and a breathtaking view of the lake starts from 318 EUR. The prices vary depending on the dates.
Nearby luxury places
Visit one of the best dessert cafes in Zurich which is right by the hotel — Confiserie Sprungli and a luxury French restaurant Kronenhalle that serves their famous homemade bread. Also, the famous Opernhaus Zurich — the best place to listen to opera in town is just in front of the hotel.
What is this hotel special for
The Opera Hotel is located in one of the most idyllic areas in Zurich. Choose this hotel if you would like to enjoy a view of Lake Zurich from your terrace and live in one of the oldest family-run hotels in Zurich.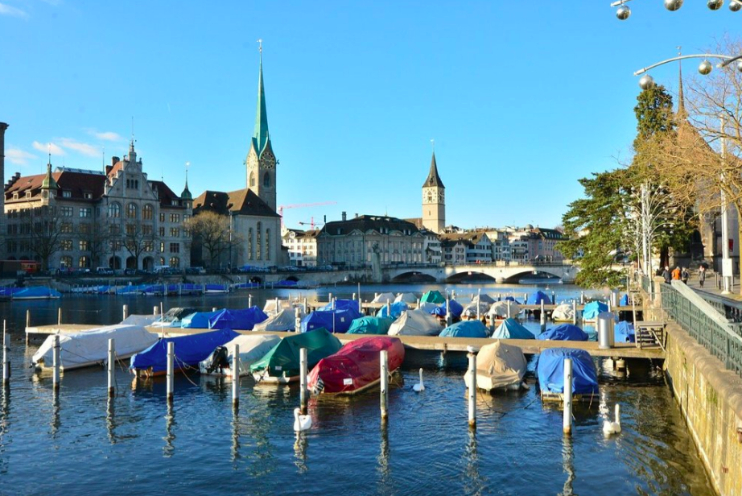 Who is it best for
It's best for those who don't want to spend time on getting to the Old Town. With that said, it's a great option for families with kids and eldery people. This tranquil place gives an opportunity to rest and recharge in idyllic natural surroundings.
Contact information
Address: Dufourstrasse 5, Zurich 8008, Switzerland
+41 44 258 99 99
6. Helmhaus Zurich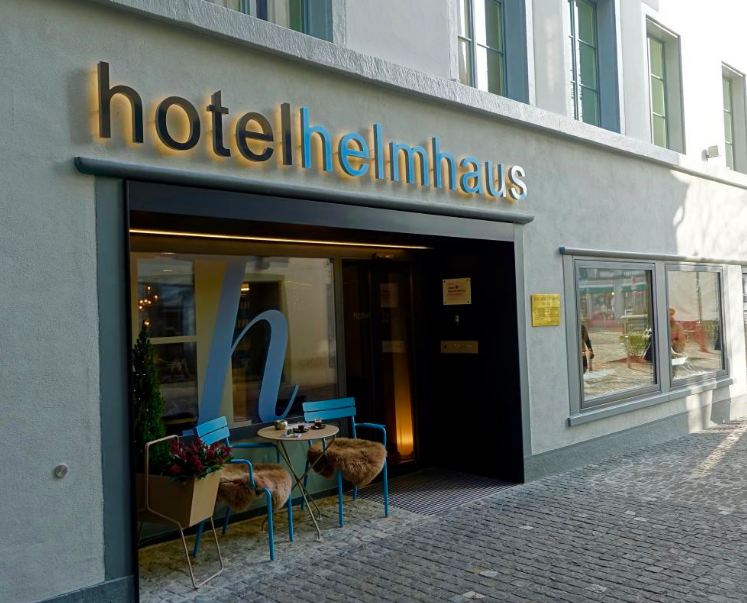 Location
The boutique Hotel Helmhaus Zurich is located in the center of the lively old town. It can be easily reached by car, by plane or by tram. It takes a bit longer to travel from the airport to the hotel than usual— 30-45 minutes.
The water view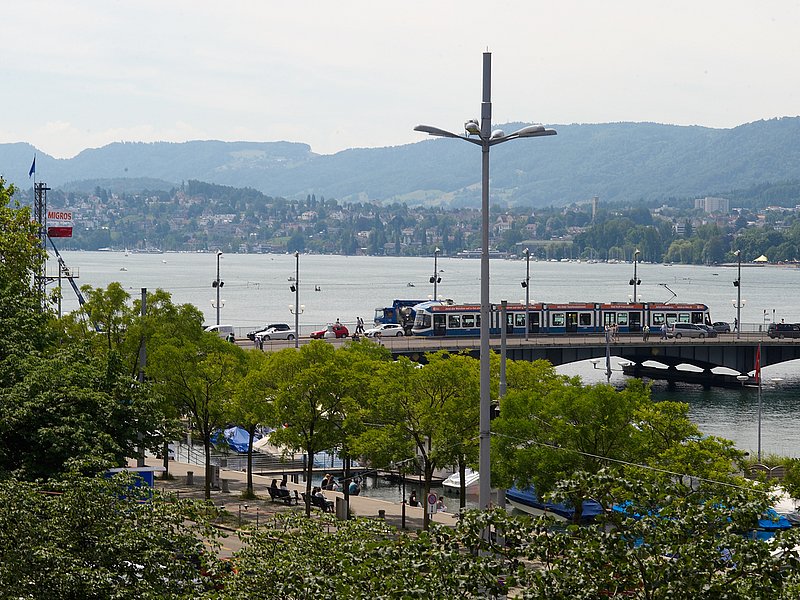 Corner rooms have a Limmat Riverview but some double rooms have only a partial view.
Building
Helmhaus Zurich is the smallest hotel in the city, located in a historical building from the 14th century.
Rooms
The rooms were recently renovated and many guests noted nice paintings by Swiss artist Gisèle Mengis hanging on the walls.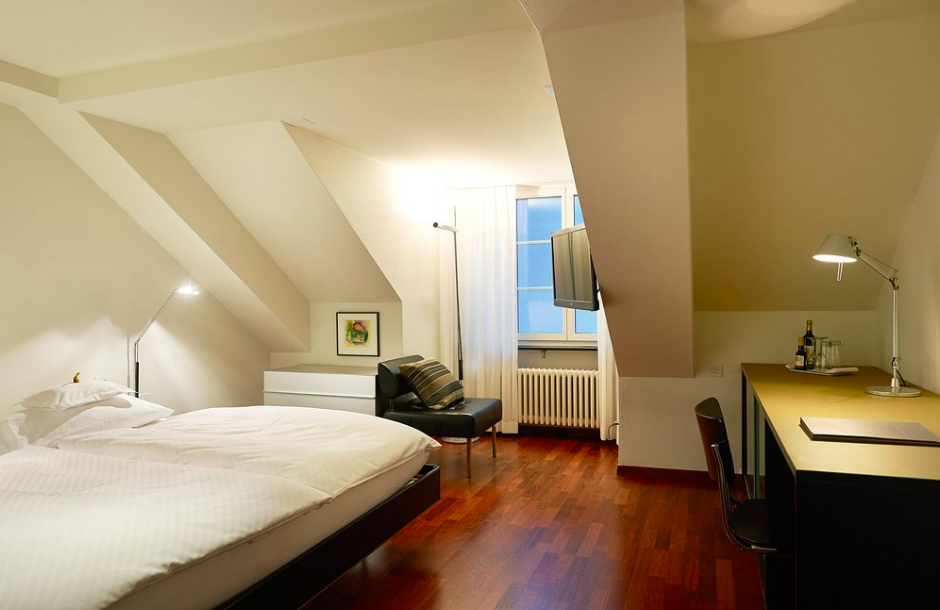 Food and drinks
The Helmhaus hotel serves a rich buffet breakfast with high-quality local products. From what is mentioned in the reviews — it is excellent. The hotel does not have any restaurants but many are in a walking distance from the venue.
Additional services
Since it is a small hotel. it does not have many additional services. They only one they offer is a paid airport shuttle.
Price per night
There are four types of rooms in the hotel: Superior, Comfort, Design and Superior with sofabed. The cheapest is the Single Superior room for 170 EUR per night. If you prefer a room with a lake or river view we recommend you to stain in the Superior room for 340 EUR per night.
Nearby luxury places
There are many luxury restaurants in this area. A lot of guests recommend visiting the Restaurant Pavillon if you like dishes with black truffle and Haus zum Rueden where you can find the best tiramisu in town. For art lovers, there is a Museum of Art nearby.
What is this hotel special for
According to the guest reviews, this hotel has a qualified staff, that takes distinctive and personal care of its visitors.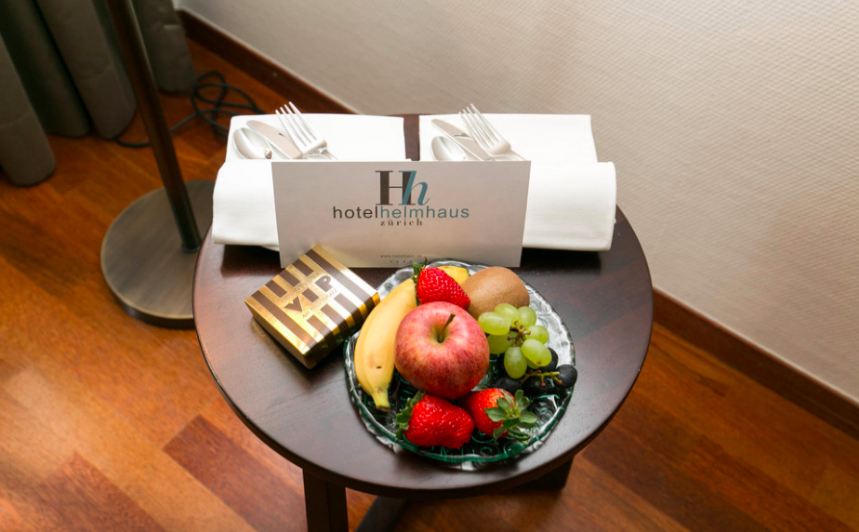 Who is it best for
It's a suitable place for people who are looking for a hotel with a cozy atmosphere in a charming location. Besides, there is a special Family Offer for those, who come in a group or 3-5 people. The hotel offers a 10% reduction on the regular daily rates and a small surprise for the "little adventurers".
Contact information
Address: Schifflände 30 Limmatquai CH-8001 Zürich
+41 (0)44 266 95 95
7. Hotel Rossli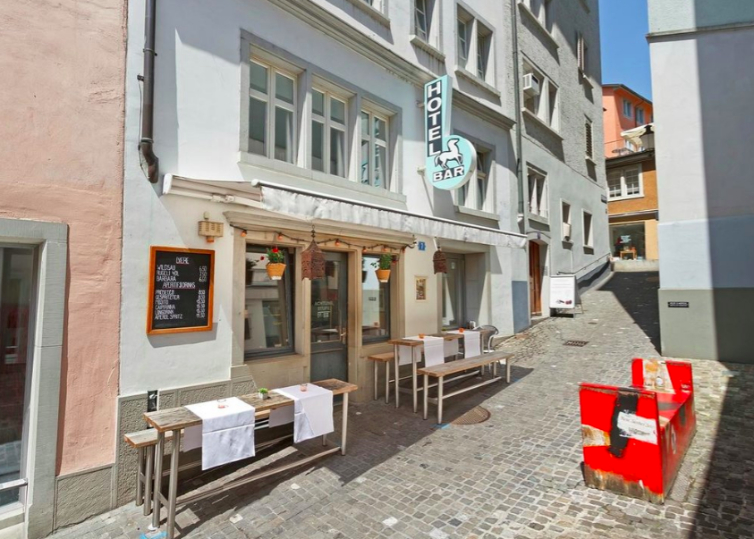 Location
A trendy three-star boutique Hotel Rossil is just 100 meters from the banks of the Limmat river. It is located in the midst of the Old Town of Zurich and you can get here in 19 minutes from the airport.
The water view
The hotel is faced towards the Limmat River from one side and to the city from the other.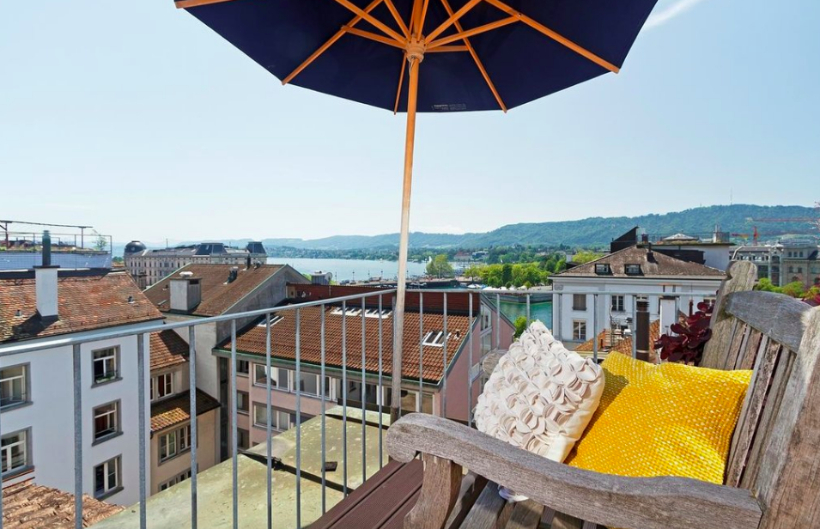 Building
Its building is a small work of art, with a modern design and historically protected. There are an Il Gattopardo restaurant and a Rossli-Bar in the venue.
Rooms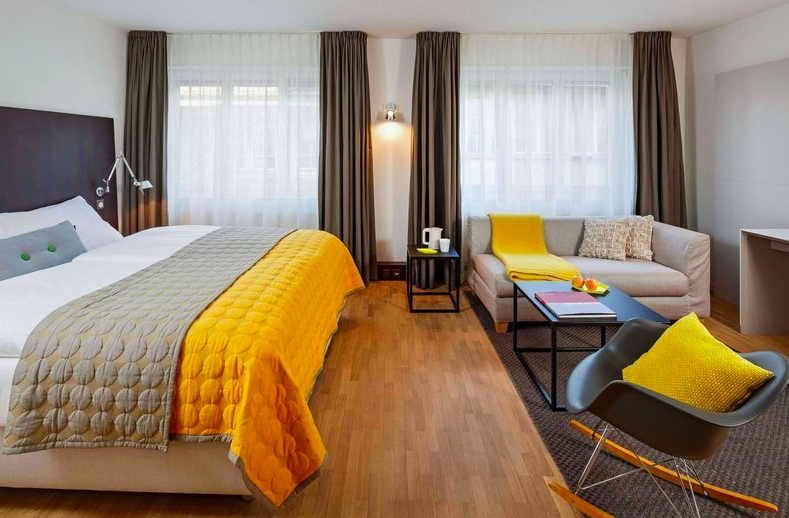 The rooms bring history and future together along with the modern design. The visitors mentioned that rooms are quiet enough even if it is noisy outside of the hotel.
Food and drinks
The hotel's restaurant "Il Gattopardo" serves fresh, authentic Mediterranean specialties. If you are looking for an authentic drink we recommend you to visit the hotel's bar — Rossli Bat. It has a great choice of whiskey and antipasti.
Additional services
The Hotel Rossi offers its guests public transport tickets for an additional charge wake-up service which is free of charge.
Price per night
There are Single, Double and Double Superior rooms along with a Junior Suite and an Apartment with a rooftop terrace. The cheapest is a Single room for 120 EUR and the most expensive is a room with a rooftop terrace for 312 EUR. Only the Apartment and Junior Suite have stunning views over the lake and the Alpine landscapes.
Nearby luxury places
There is a luxury Italian place famous for its desserts nearby. It is called Restaurant Orsini. Besides, there is a high-quality Mediterranean-Asisn Restaurant Heugumper with the best deer meat slices in town — 5 minutes away from the hotel.
What is this hotel special for
Based on the reviews the hotel is famous for its tasty breakfast and friendly staff. It is a small, but an extremely cozy hotel with a homey atmosphere.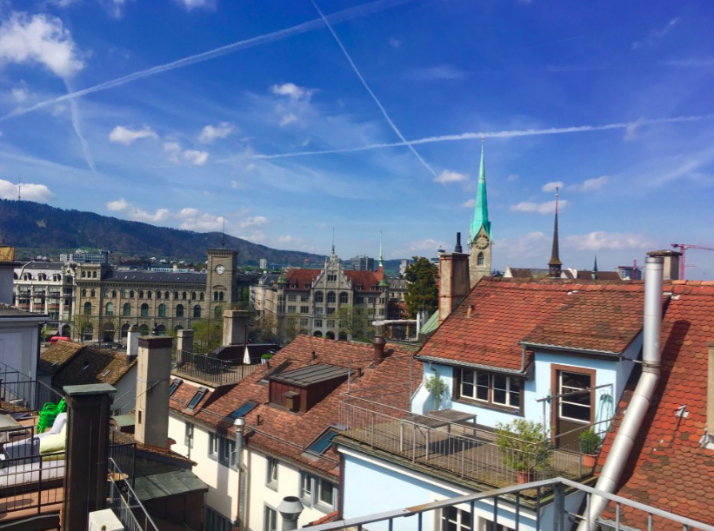 Who is it best for
This is a nice hotel for families and those tourists who want to stay in a small tranquil place. Couples would also enjoy a romantic atmosphere of a venue.
Contact information
Address: Roessligasse 7, Zurich 8001, Switzerland
+41 44 256 70 50
Wrap Up
Now with these 10 essential tips and tricks for choosing the right hotel and you can decide on the best hotel with water view in Zurich. Keep in mind this checklist which'll help you to learn a lot about the venue priorly to booking it.
First of all, find out about its location — some hotels are surrounded with mountains and are suitable for a relaxing getaway. The others, on the other hand, are located in the midst of a vibrant city center and serve as a wonderful spot for young tourists. Moreover, check the room view. There are venues which stand right above the lake of Zurich or River Limmat and give you an opportunity to enjoy one of the most spectacular views in Switzerland.
While there are also those hotels, which offer a river/lake view only if you stay in the most expensive or corner rooms. The other things to consider are the services offered by a hotel, its capacity — to know how many people yo expect around, and what other people say about it. Don't mind checking reviews online and you'll definitely find out some useful insights about the place. Plan your Zurich holiday ahead and you'll have a wonderful time in this beautiful city!