2019-05-28
Best venue for birthday in Zug
2019-05-28
Best venue for birthday in Zug
A birthday celebration is always an important occasion. Just like any other event, a birthday party needs to be planned. People who want to shun publicity and spend their special day surrounded solely by their friends and close ones should pay special attention to the choice of venue. Here we prepared some recommendations on how you can pick a decent place for your celebration and make this day unforgettable.
Types of Birthday Celebration in Switzerland
First of all, you should decide what kind of party you want. It is for you to choose whether it will be a small and quiet family gathering or a huge event with hundreds of guests.
Depending on the size of the celebration, birthday parties can be categorized into:
Family only. A small event for people who do not feel like organizing a big celebration and want to spend time in a small circle of close family members.
Close friends. The size of the event can vary from small to medium depending on how many people you want to invite.
Big party. If you want to go all out and invite more people than your close circle of friends and family members and friends includes, such a party can be considered as a medium or big one.
By party type there are such variants:
Dinner. You can order a table (or even book the whole place) in a nice restaurant and just enjoy the company of your guests in a relaxed atmosphere without any fuss.
Themed. A themed party is a perfect option if you want to add some activities to your celebration. You can pick the main motive (the '80s, '90s, film, tv show, etc.), and dip into the atmosphere of your favorite era. In this case, we recommend you to invite a photographer so that you will have a set of amazing memories after.
Game night. If you find classical dinner parties boring or want to try something new, you can organize a game night: pick interesting board games, split into teams, and by playing you will not even notice how the next day will come.
Karaoke. If you want to laugh a lot and liven it up, you definitely should organize a karaoke party. You can do this at home, rent a place, or just go to some karaoke bar or club. You can even organize a singing competition to have even more fun.
Bar crawl. People who do not feel like spending the whole evening in one place may try the so-called 'bar crawl' experience when you visit several places per night. It is the most spontaneous option for a birthday party but a great option if you feel adventurous.
How to Choose a Venue for a Birthday Party?
In order to make an unforgettable event, you need to take care of all organizational details in advance. One of the most important things for any party is a spot where it will be held. Do not pick the first option that seemed good as there are a range of criteria which have to be considered if you want to have a splendid celebration.
What are the most important criteria when choosing a venue in Zug?
Interior. Pay attention to the decorations and style because they create the atmosphere of the evening which is very important for the vibe of your celebration.
Services. Ask what kind of service the place offers. Fast-casual restaurants may be a suitable option for lunch but if you want to have a premium class dinner you should pick a fine dining restaurant.
Location. Try to look up a restaurant not only in a picturesque place but also in an area with good infrastructure so it would not be a problem for guest to make it there.
Food and drinks. Decide if you want to have food and drinks included or you want to order catering services. In the first case, you can look through the menu in advance to know what dishes the place offers. It would be perfect if you found some time to visit the spot beforehand for a food tasting to avoid surprises on a big day.
Parking for transportation. Check if there is available parking for clients so that your guests won't have to look for the nearest parking lot.
Reviews. Do not forget to look it up on reviews sites, as well as visit the restaurant's website, to learn how other guests liked the venue. A simple web search of a luxury place might even show you a magazine's or famous critics' reviews.
Other things to check before booking a place for a party in Zug
When you find a spot that you like, check if it meets all your requirements. To make this task easier, we made a list of things you should keep in mind:
Availability of dates. Ensure that the venue is open for reservation on the day of your birthday or when you plan to have a party.
Venue capacity. Inquire in advance how many people can be seated in this place to be sure that all your guests feel comfortable.
Rooms. If you are booking a hotel, make sure that there are enough available rooms for all the guests. And if you are renting a villa or apartments, ask the landlord how many people can be accommodated there.
Surroundings. When choosing a bar or club as a venue for your party, think about the option which is located not far from a hotel where guests can stay.
Other services. Ask if there are some additional services like show programme or live music. Some hotels have a swimming pool or a spa which is a nice addition for the day after the celebration.
Premises. Make sure that the place you have chosen satisfies your plan for the evening. For example, if you rent a property want to invite a chef to prepare your celebratory meal, make sure there is a kitchen equipped for cooking.
Top Locations for a Birthday Celebration in Zug
We have found some of the best places for a birthday in Zug that differ in style and suit different types of birthday celebration, from a small family gathering to a full blown party.
Galvanik Kulturzentrum
Galvanik Kulturzentrum is a big concert hall, which was founded in 1995 and became one of the top venues for fans of live music. It is not focused on a particular music style and offers a wide range of parties during the year. It's good to check their events schedule on their website a concert coincides with the day of your celebration.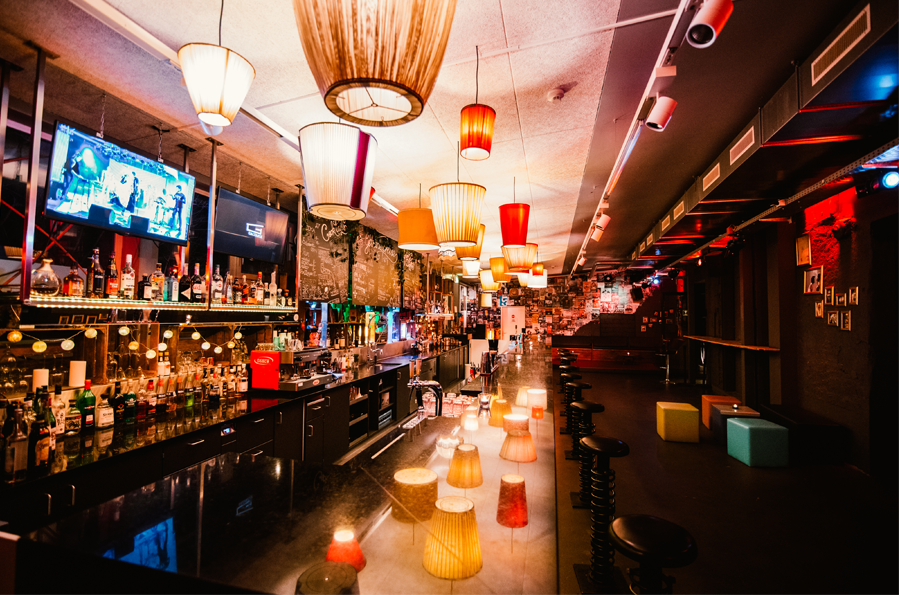 Galvanik Kulturzentrum has 11 rehearsal rooms and a large multi-functional hall which can also be used for private parties. There is also an option for customers to book the main concert hall if you plan a grand celebration.
Galvanik Kulturzentrum review:

This spot is good for those people who enjoy loud live music and good cocktails.
Contacts for booking: Tel. +41 (0)41 558 61 66, info@galvanik-zug.ch
Le Bijou
One of Le Bijou's luxury apart-hotels is situated in the heart of Zug Old Town, surrounded by historical buildings. Like all Le Bijou apartments, the Zug location is fully equipped for a small private event celebration, as well as an overnight stay. It also offers a wide range of services to make your special day remarkable.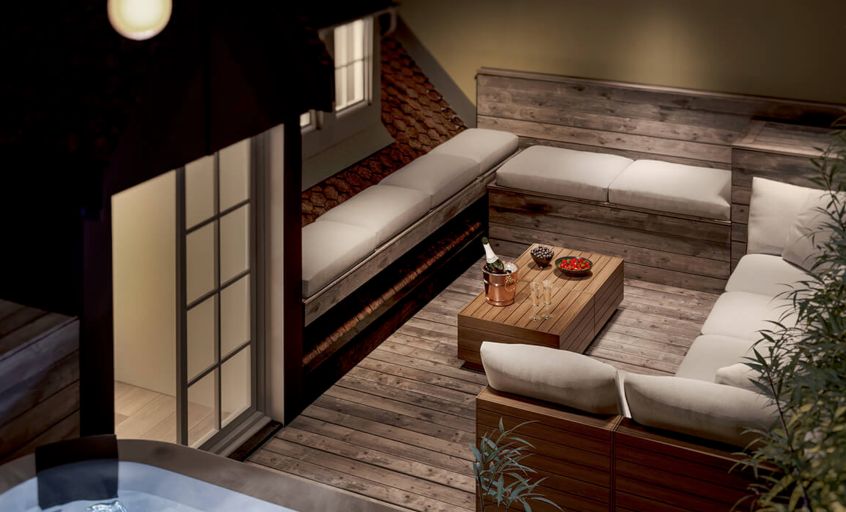 Le Bijou provides an excellent modern concierge service — James, the artificial intelligence-backed butler, learns your habits and preferences during interactions (and even before you arrive in the hotel!), like your favorite music or food, to ensure maximum comfort.
Le Bijou Zug review: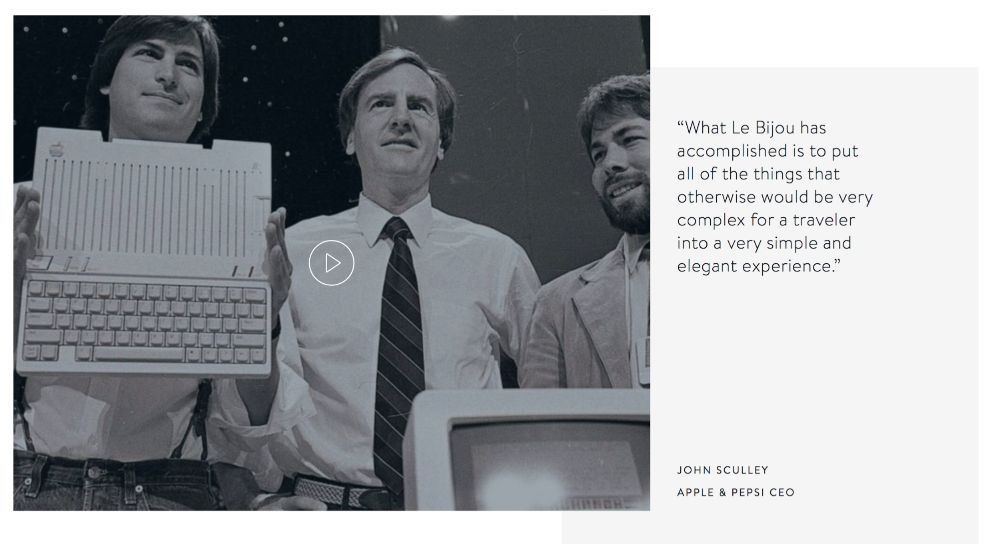 Le Bijou apart-hotel is a sure option for people who appreciate their privacy. Unlike bars or restaurants that usually can offer only one room for celebration, Le Bijou can guarantee full confidentiality for its guests. This provides comfort that allows them to relax and open up to a conversation.
Besides, booking an apartment is not a typical choice for a birthday party. Your guests can enjoy spending an evening in the calm atmosphere of this elegant place. They also will be surprised by the bar in each room stuffed with a big variety of drinks.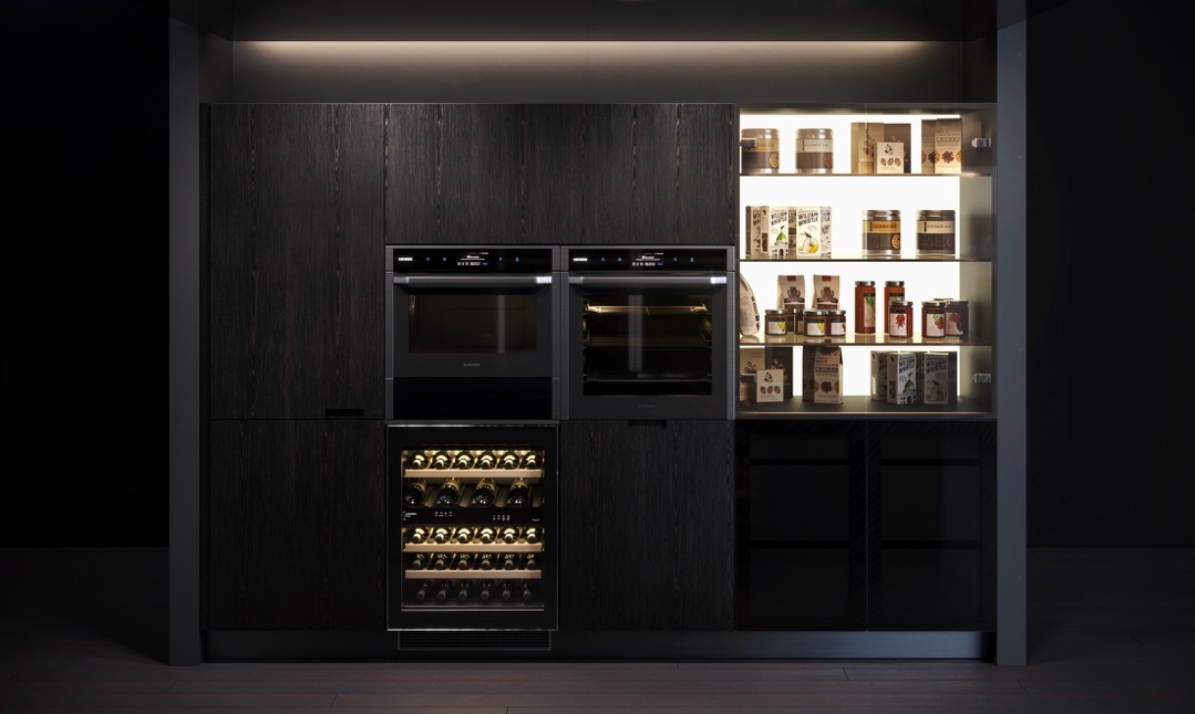 Le Bijou is a premium birthday party location in Zug suitable for a smaller gathering in the privacy of a modern comfortable home.
Contacts for booking: Tel. +41 44 533 16 00, booking@lebijou.io
Theater Casino Zug
It is a beautiful restaurant-house that also offers an option to book accommodations. A big territory of Theater offers plenty of choices of rooms that are able to fit from 5 to 635 guests.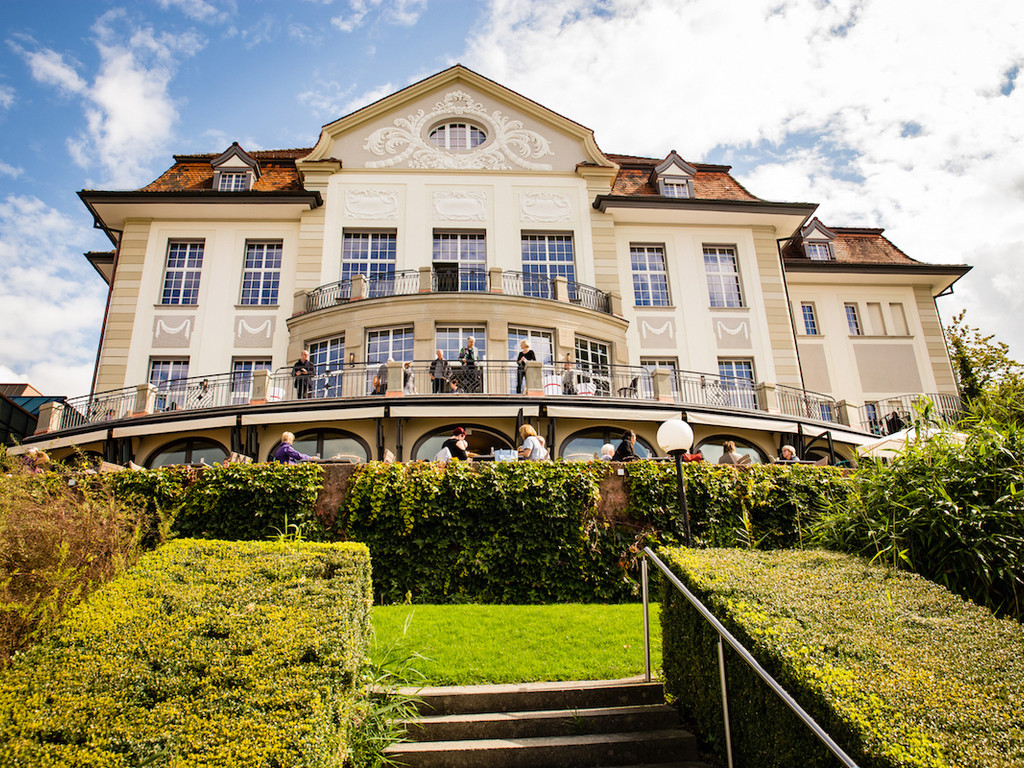 The creative team of Theater Casino Zug is always ready to design an exclusive menu for your celebration based on your preferences. You can contact Theater Casino's manager and discuss all the details.
Theater Casino Zug review: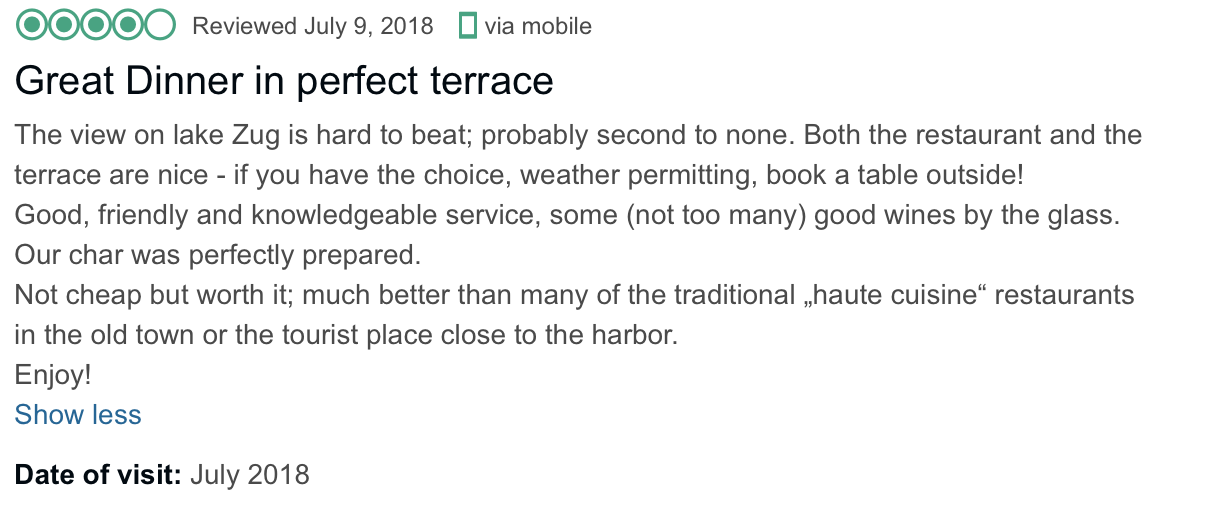 Located by the lake, Theater Casino Zug is a great option for celebrating your special day out of the public eye surrounded by beautiful nature.
Contacts for booking: Tel. +41 41 729 05 50, info@theatercasino.ch, restaurant@theatercasino.ch
Gotthardli Am See
Gotthardli Am See is a cozy Thai restaurant situated in the central part of the city Zug with the lake view. The restaurant serves various dishes of Thai kitchen starting from traditional soups to their special curry.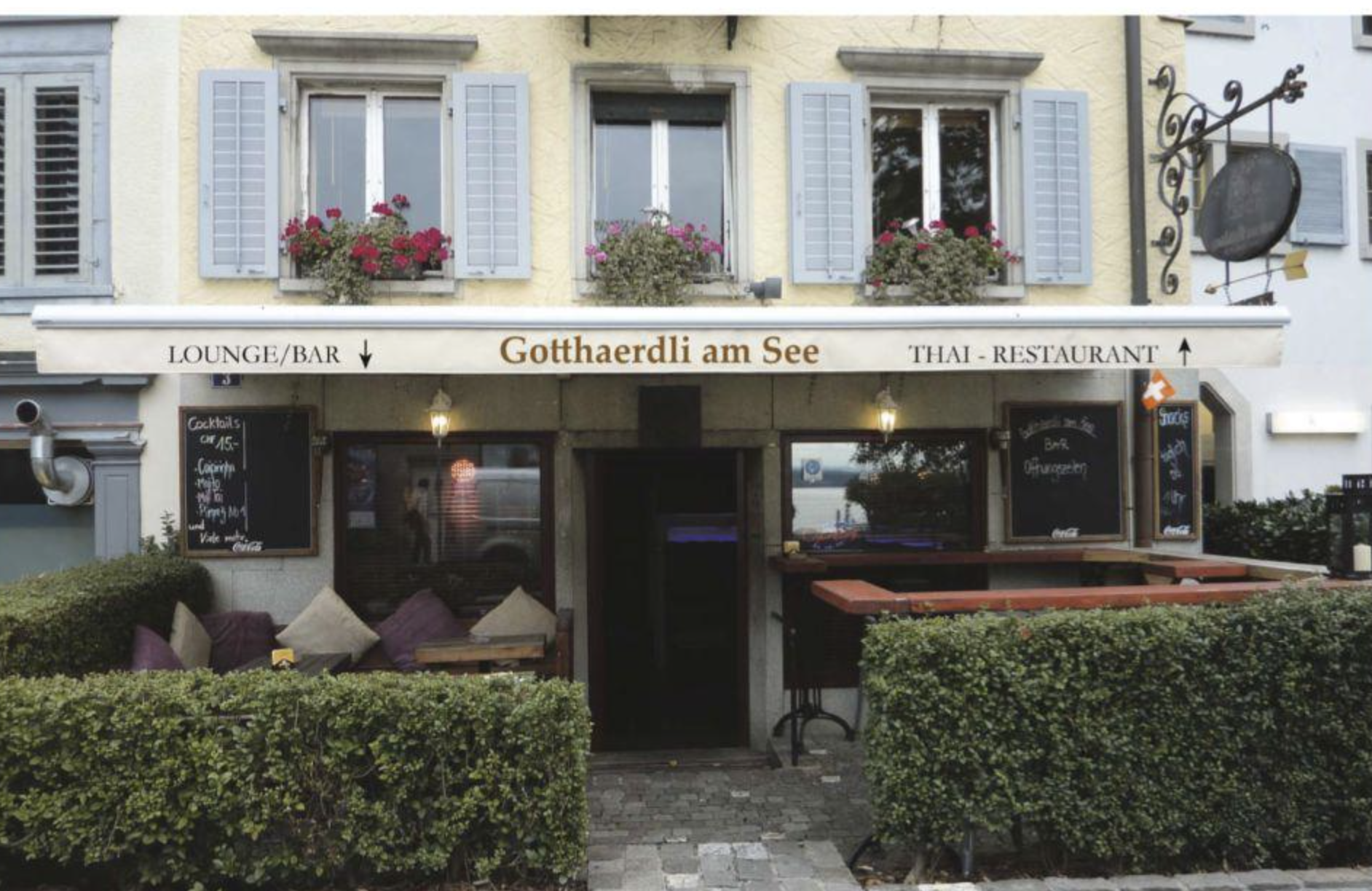 Many customers like that place for delicious food and friendly atmosphere.

If you are fond of spicy Asian food, Gotthardli Am See has many gastronomic options for you prepared by top professionals.
Contacts for booking: Tel. +41 (0)41 711 09 04, info@gotthaerdli.ch
Aklin
Located in the historical part of the city, Aklin is the restaurant that offers their service since 1787. Aklin also offers an option to book a private room for 16, 35, or 80 people.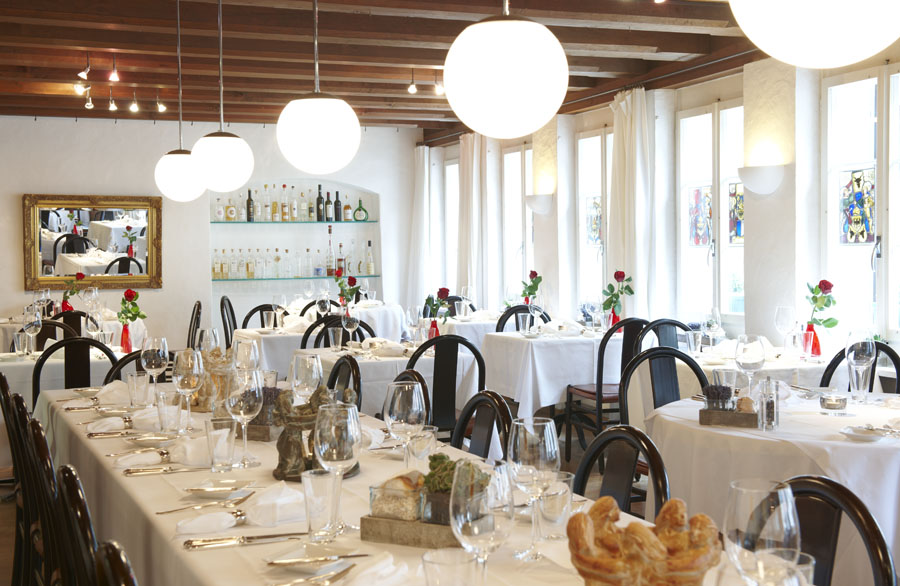 The chef together with his team developed a unique menu where anybody can find something to their preference, whether it is the main course with meat or vegetarian dishes. Every three month the kitchen team develops a new seasonal menu.
Aklin restaurant review:

Aklin is a good option for a small or medium celebration of up to 80 people.
Contacts for booking: Tel.+41 41 711 18 66, info@restaurantaklin.ch
Apart-hotel Rokreuz
Rokreuz apart-hotel is specialized in holding parties and other events for its guests. It is situated in a central but at the same time quiet part of the city.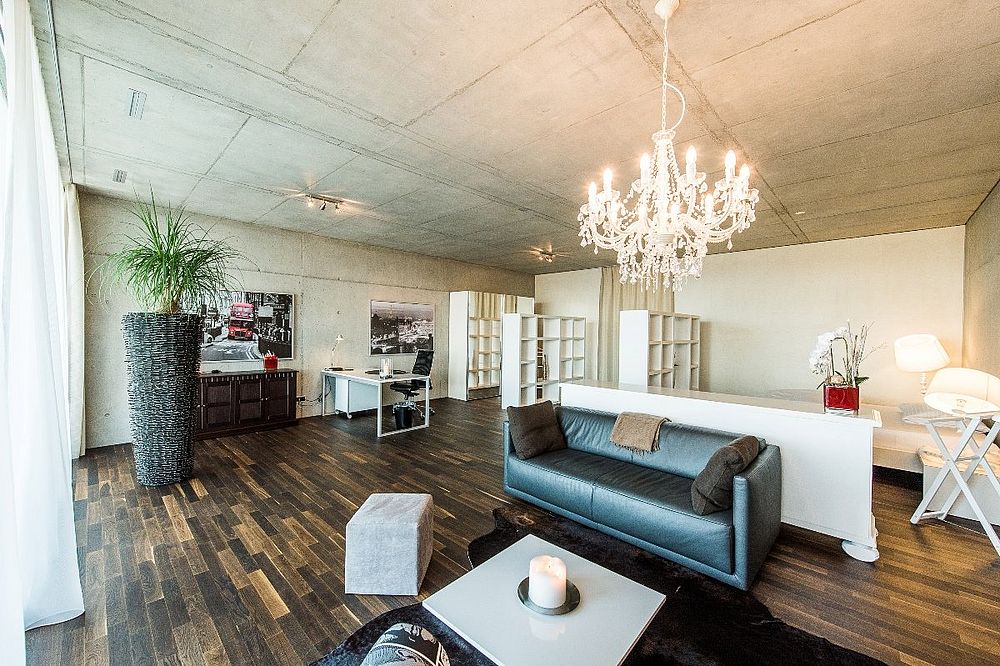 The Rokreuz restaurant specializes in different countries cuisine. During the warm season, the summer terrasse with live music is available for booking. The restaurant also has gluten-free and lactose-free options for its guests.
Apart-hotel Rokreuz review:



The hotel has a capacity of up to 120 people and the summer terrace can fit up to 60 people.
Contacts for booking: Tel. +41 41 799 49 99, info@aparthotel-rotkreuz.ch
Löwen am See
This small luxury hotel is situated in the very central part of Zug town. The guests can see a breathtaking view of Zug lake right from the hotel windows.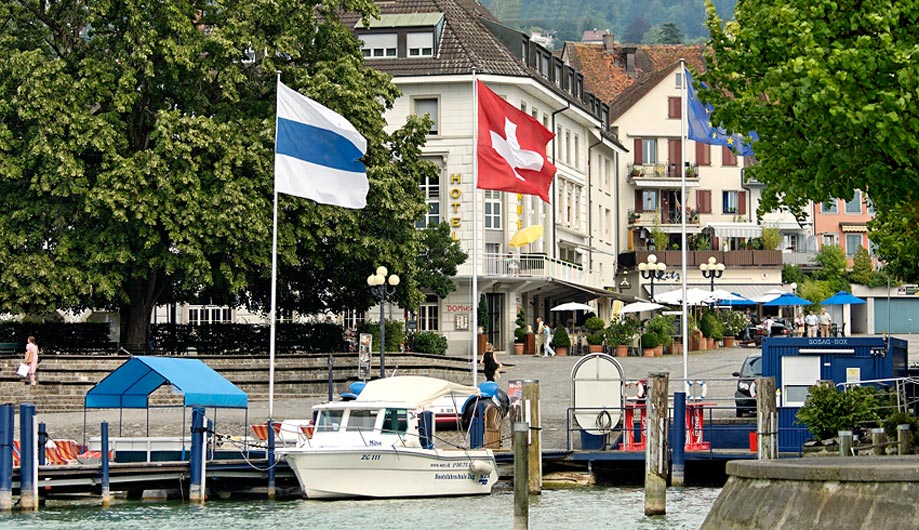 The hotel also owns a brasserie that you can book for your special day. The restaurant serves classic european dishes as well as some vegetarian options.
Löwen am See review: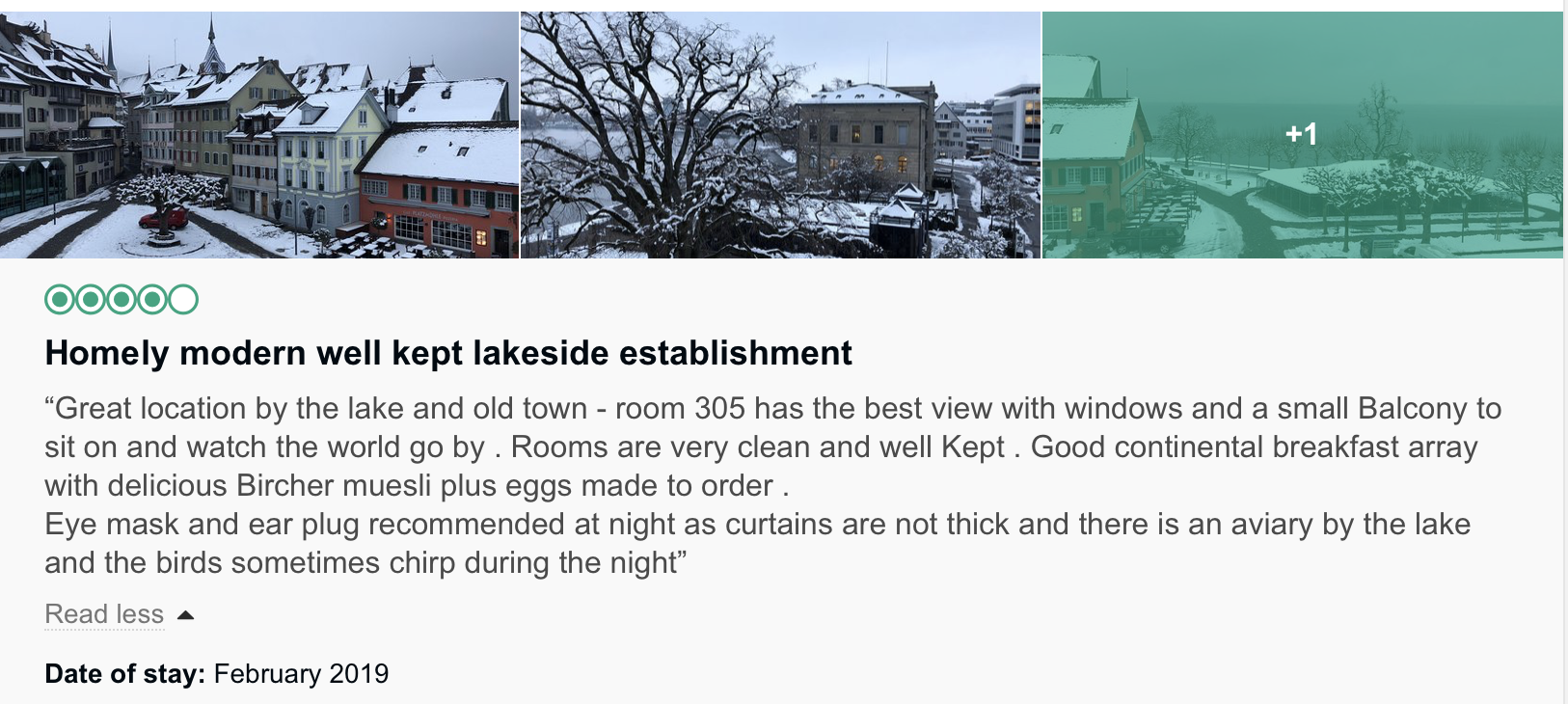 Löwen am See fits for those people who do not want to organize huge noisy banquettes but want to spend some time in a relaxed atmosphere surrounded by pure nature and close people.
Contacts for booking: Tel. +41 (0)41 725 22 22, info@loewen-zug.ch
Schiff
Located directly on the shore of the beautiful lake Zug, Schiff restaurant is designed as a big ship (with an upper and lower deck, and captain's room). There is an option to book a table on the deck (terrasse outside or hall inside) or have a private lounge in the captain's room.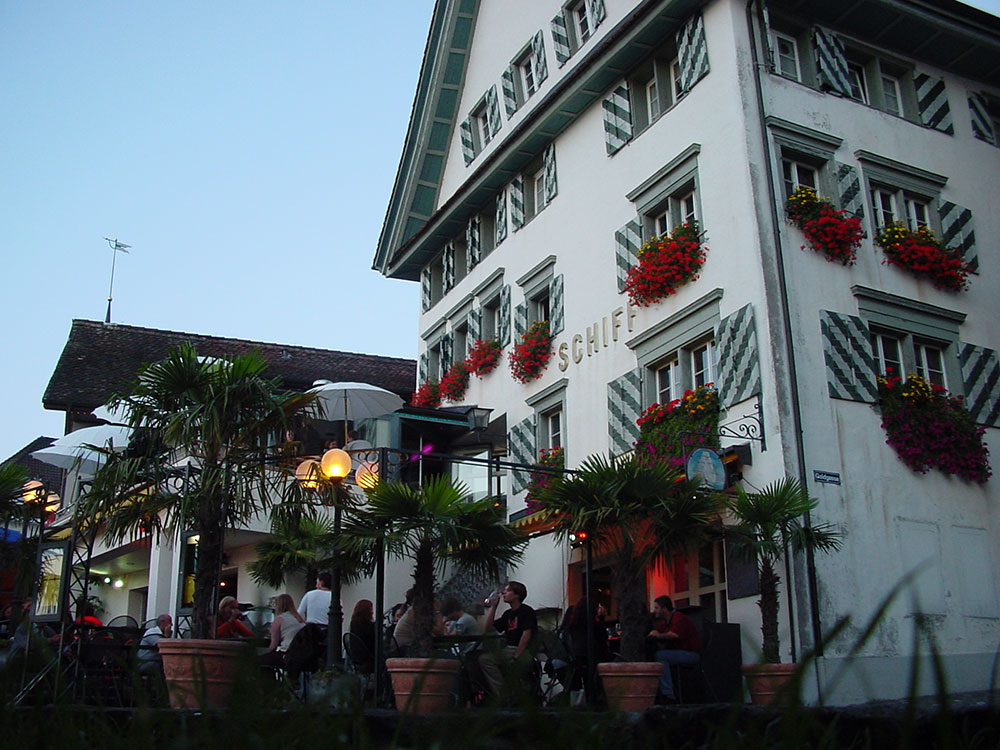 According to reviews, people consider this restaurant as one of the best in the city due to its outstanding kitchen.
Schiff restaurant review:



Schiff restaurant can be a cool birthday location for a themed party or if you want to simply enjoy the view of Lake Zug.
Contacts for booking: Tel. +41 (0)41 711 00 55, info@restaurant-schiff.ch
Wrap up
We have also made a comparison table for you for all the venues mentioned in this article. If you don't find a premium birthday location in Zug on our list, we do recommend you use the criteria to choose a spot that is perfectly suitable for your occasion. The style and size of your event would surely influence the interior and venue capacity that you need.
Zug is a wonderful city and has a lot of beautiful places to choose from. Have a great birthday!