2019-04-25
Best wedding venues in Zurich
2019-04-25
Best wedding venues in Zurich
Best wedding venues in Zurich
When people prepare for their wedding, they want it to be the most memorable and perfect day in their lives. The celebration should be smooth and picture-perfect, and all the guests stay pleased. If you chose Zurich for your wedding day thanks to its beautiful nature and brilliant architecture, this article will help you with the venue options as well as provide a useful wedding venue checklist.
10 valuable tips for your perfect wedding
Previously, we have explored how to choose a location for getting married in Switzerland and identified quite a few criteria based on analyzing hundreds of client reviews. We also surveyed customers who have rented our properties for their weddings to get more insight into how they choose venue locations. So, here are some major things to consider when selecting a wedding spot.
1. Venue capacity
Take into account how many people the venue can host at once. It concerns both outdoor and indoor wedding venues. Make sure they have enough tables and seats for all your guest, as well as room for everyone to feel comfortable.
2. Premises

Make sure the premises suit all activities you have planned, like a wedding arch for the ceremony, a wedding hall, restaurant or a dining room for the celebration (depending on the type of venue you choose), or an indoor garden to get some fresh air.
3. Parking and transportation
Look for venues with enough parking space for your guests or those within 5-10 minutes walking distance from a bus stop or a train station. A transferring service or a shuttle is also an advantage.

4. Availability of dates
Check whether it is available for your desired date, and make a reservation as soon as possible. Couples are eager to book best places with premium services and unique view. Even if you plan a small wedding, there's a good chance the venue is unavailable for your desired dates.

5. Interior and rooms
Interior is the first thing you notice once you enter a hotel or another type of venue. If it's a rustic design, most likely, it is reflected throughout the whole building, and the same goes for other styles of interior design, but it's also worth checking in person. Look at the tidiness and quality of amenities inside the room, too.
Sound-proof walls between the guest rooms should also earn some extra points — any noises could disturb your sleep. After all, the guests want to have a good rest after a durable flight or an energy consuming event.

6. Service quality
Besides being friendly and smiling, the receptionist and other staff should take into account the wishes of the guests, like a scheduled wake-up call or an additional set of towels. Some hotels would even go as far as to make a present for the newlyweds, like adding fresh flowers, candles, rose petals in the guest room or other celebratory compliments, like a bottle of champagne.
You should also check whether the staff taking care of your guests during the celebration provide a high level of customer service.

7. Location and surroundings
Some couples would choose the most beautiful mountain view or a picturesque botanical garden after their wedding venue. Others prefer extraordinary places like the Tarasp castle (one of the best castles in Switzerland) over a city view on their photos background. The right location is important as it reflects your personality and taste.

8. Food and drinks
Searching for places to get married pay attention to the quality of food. If the venue has a restaurant, find out what kind of cuisine it offers and if it can serve a banquet. In foresight, it's also good to make sure it's fresh and delicious based on guest reviews and tasting it in person. Otherwise, if it doesn't have a restaurant or you want to bring your catering, see if they have that option.
9. Other services
If you prefer a relaxing treatment before or after a big event, you may look for venues with a local spa center where you can order a massage or use the jacuzzi bath.
There are other things you can look for in a wedding venue. Some offer special wedding packages, like a room for newlywed couples with more romantic decor, complimentary drinks, and late checkout or rooms for brides and grooms to get ready at before the celebration.
10. Reviews on the Internet
And finally, to dispel all doubts, read the reviews on the venue you are interested in booking. Often, they reveal a lot of details that are hard to notice just looking at the location pictures, general information or even while visiting in person.
Taking into account these factors, we looked at the best venues in Zurich, with high-end services and convenient location, and selected ones that are fit for different types of weddings in terms of style and capacity.

The best locations for your wedding ceremony in Zurich

Zurich is one of the most alluring places for a wedding in Switzerland. We searched through the popular luxury venues and chose ones that account for our criteria and also have many positive and comprehensive review.

1. Baur au Lac

Baur au Lac has quite a long history that continues for more than 170 years with a unique interior and high-end style. It has an elegant and unconventional design with modern electrical appliances hidden from the view. It also offers separate guest rooms for smokers, alongside family suites.
The surrounding Swiss nature and the private park welcome the guests to enjoy their stay and relax, unafraid that they will be bothered by noise.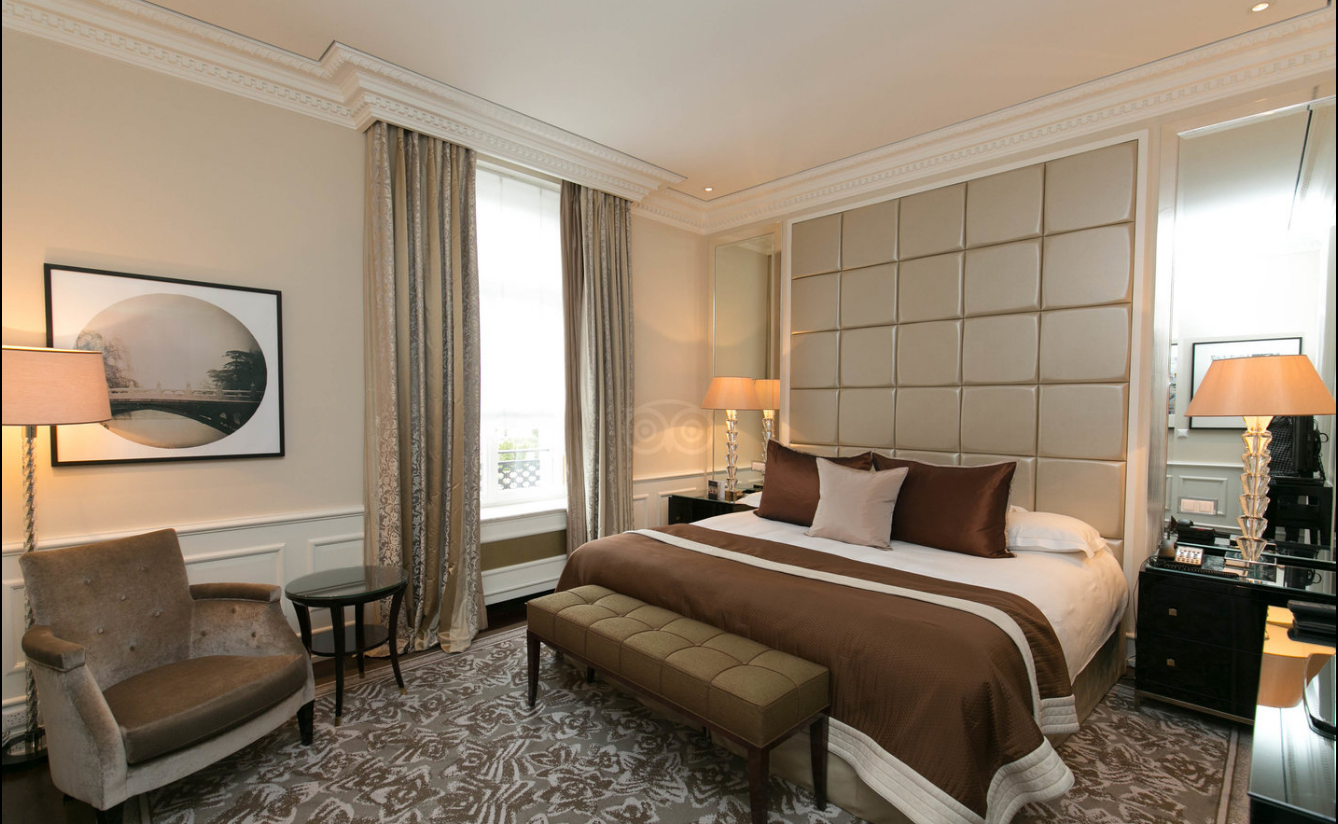 It has a banquet hall, as well as a Michelin star restaurant with delicious food. It is a lovely option for guests with a taste for high-end cuisine.
Baur Au Lac reviews / erfahrungen:

The hotel design correlates with vintage, classic and retro weddings. It's also suitable for a big wedding as the restaurant can accommodate up to 300 guests.

Contacts for booking: Tel. +41 44 220 50 20, info@bauraulac.ch
2. Le Bijou Zurich
Le Bijou offers apartments for rent in several cities in Switzerland. The Zurich location is in the city center with many historical landmarks in 5-10 minutes walking distance from it, such as the well-known Fraumünster Church and Paradeplatz. A spectacular view of the city is guaranteed. Moreover, the building itself is a historically significant piece of architecture, thus staying there will consolidate feeling of touch to something exceptional and being a part of history.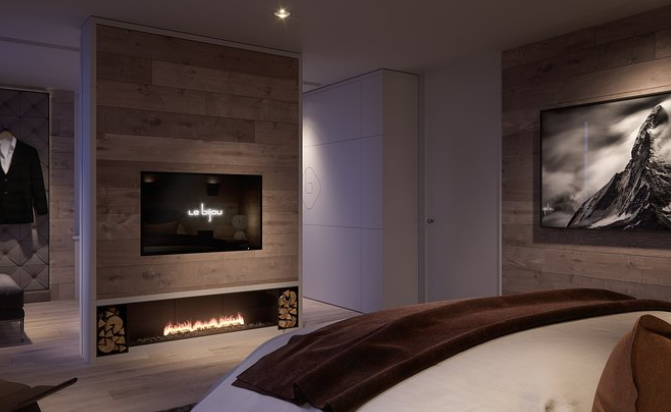 As for amenities, the rooms are furnished and staffed with modern electrical appliances and gadgets. A jacuzzi and fully-stocked kitchen would be perfect for the bride and groom who decide to stay here after the celebration.
There is a virtual concierge James, who is available any time to fulfill your wish, as well as a transfer service that can take you to any place in the city or from and to the airport.
Le Bijou reviews / erfahrungen:


Le Bijou apartment is a great option for couples who prefer to arrange a private wedding for the closest family or want to relax in a private location after the celebration. It is suitable for a small, 20-30 people celebration.
Contacts for booking: Tel. +41 44 533 16 00, booking@lebijou.io
3. The Dolder Grand
The Dolder Grand is a hotel with over 100 hundred year history, another cool spot for weddings in Switzerland. It comprises 175 rooms along with restaurant, banquet hall and conference room, spread across more than 4,000 square meters. It is a well-known spa-resort in Zurich, surrounded by stunning nature. It's also pet-friendly and has wheelchair access.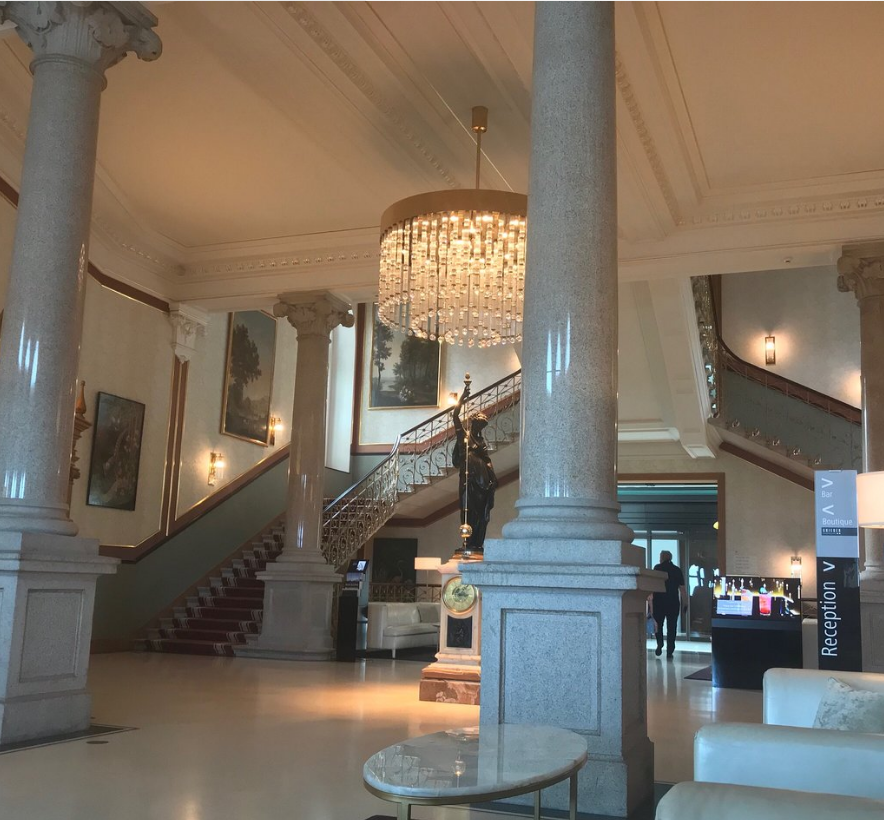 The resort offers a swimming pool and a hot tub — a nice treat after a party. There is also a golf court and a fitness center.
The Dolder Grand reviews / erfahrungen:

Overall, it is a fitting location for a classic, retro or vintage wedding. And also suitable for a big celebration, accommodating up to 900 guests.
Contacts for booking: Tel. +41 44 456 60 00, info@thedoldergrand.com
4. Zunfthaus zur Saffran
Zunfthaus zur Saffran is a restaurant located in an 18th-century guild house and right opposite the Zurich town hall. The interior design also adds some flavor of being a part of a historically significant place.
It has room for different types of weddings with an equally high-end interior. The big hall is suitable for a lively celebration, while the smaller banquet room is more appropriate for an intimate wedding. It's an excellent location for a classy or vintage style wedding for up to 250 guests.
Contacts for booking: Tel. +41 44 251 37 40, info@zunfthauszursaffran.ch
Zunfthaus Saffran reviews / erfahrungen: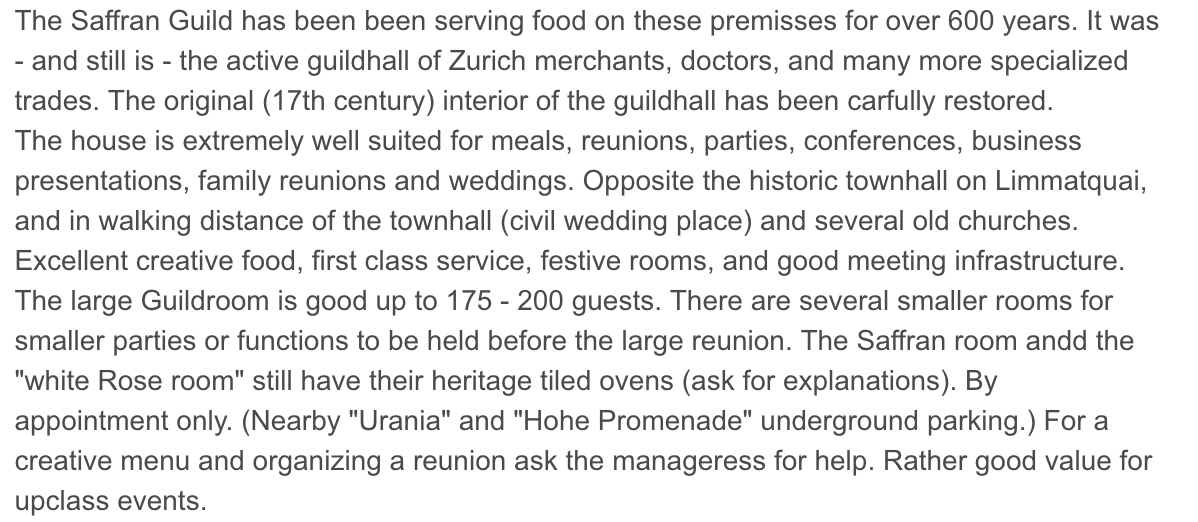 5. Villa Imperial

Villa Imperial is a 4 level building available for rent. This premium location is in demand among the newlyweds, thanks to the high-end design and an inviting atmosphere.
Besides, the building is surrounded by a garden, that makes apartments more secluded. Above that, there are a dining room, cigar room, wine-tensor, home cinema, living room inside, and terrace with grill, lounge area, and two parking lots outside.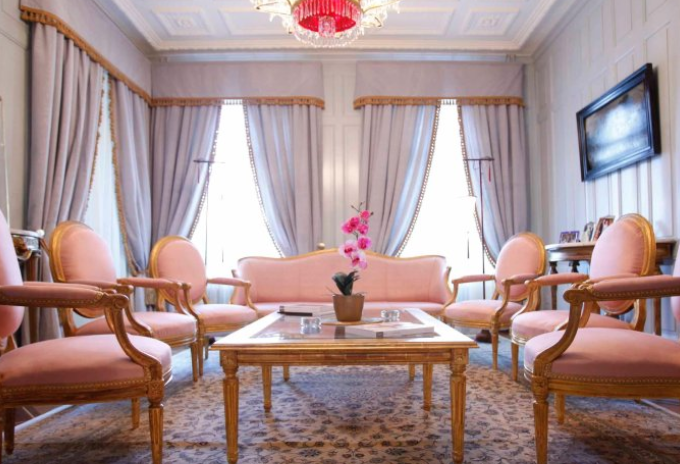 This option is suitable for both rest and celebration, and definitely a suitable place for an intimate luxurious wedding of around 10 guests.
Contacts for booking: via website.
Villa Imperial reviews / erfahrungen:


6. Zurich Mariott Hotel
Zurich Mariott Hotel is a renovated hotel with modern design. It is located in the city center, by a river and park. The surrounding scenery is beautiful — a nice background for wedding photos.
Additionally, the hotel is quite close to the banks and train station which will be highly appreciated by your guests who are visiting Zurich. There are also shops that guests can use in case they forgot something, and a gym nearby.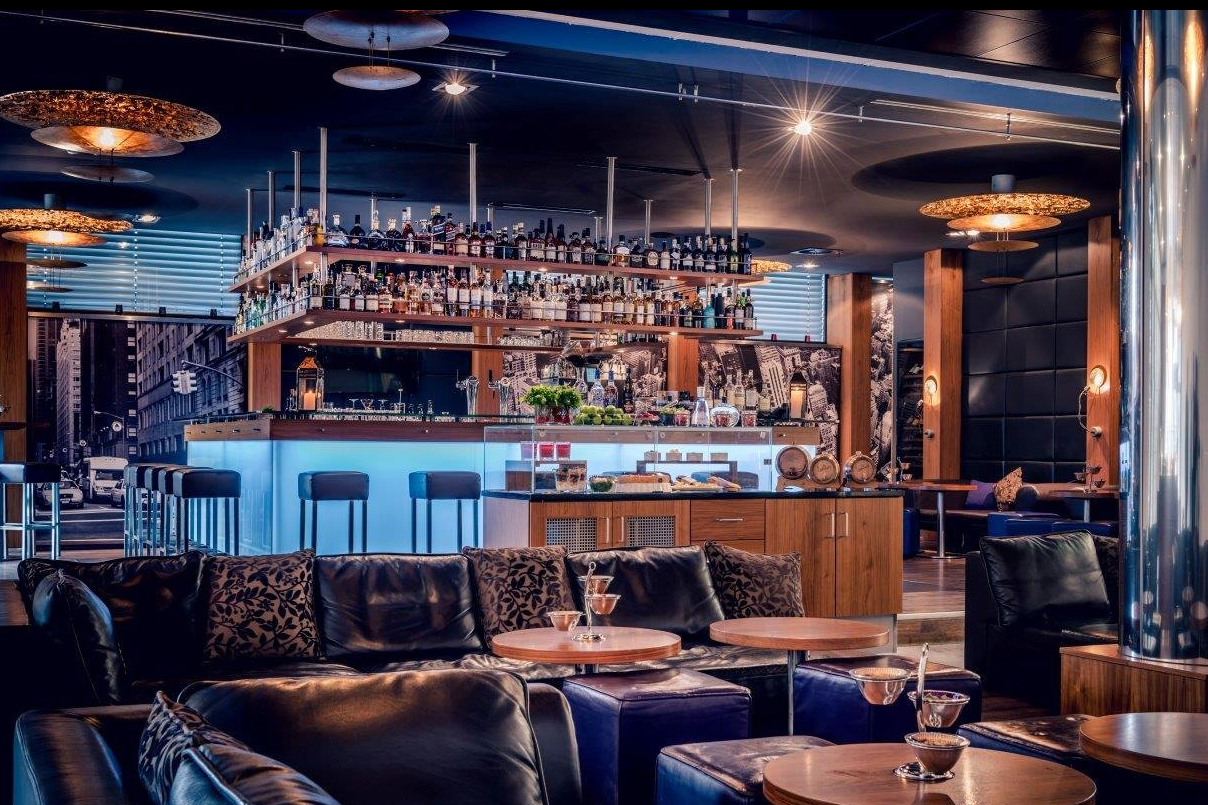 The 2 Michelin star restaurant inside the hotel, eCHo, serves Swiss cuisine and caters to people with special diets. The guests can enjoy a pretty view outside since the restaurant overlooks a forest. There is also an outdoor area for the warmer months.
Zurich Mariott Hotel reviews / erfahrungen:


The Mariott hotel is quite big, this it can accommodate up to 650 guests simultaneously.
Contacts for booking: Tel. +41 44 360 70 70, marriott.zurich@marriotthotels.com
7. Swissotel Zurich
Swissotel is another good destination for a Switzerland wedding. It is a hotel based in a rather comfortable location, in the city center, with a beautiful panoramic view of the city and its surrounding.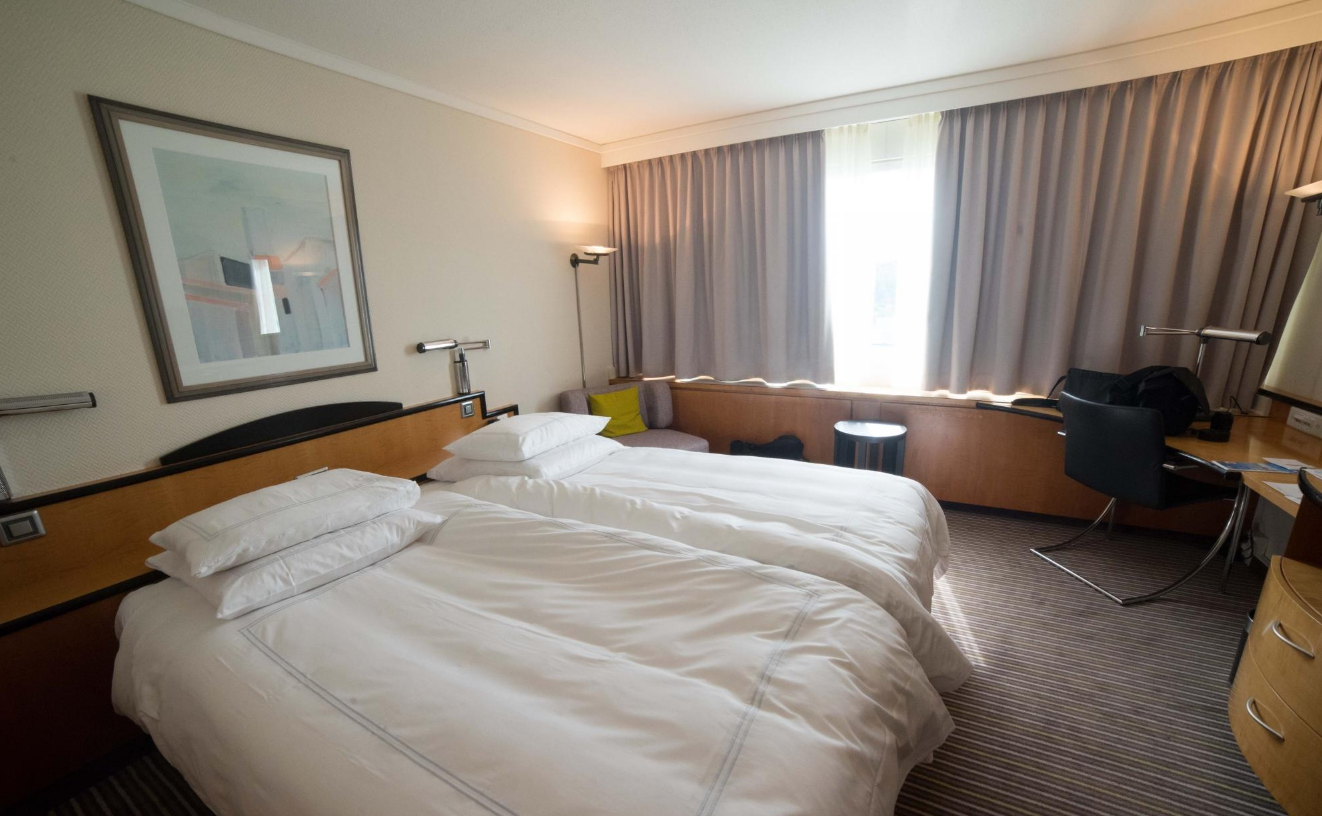 Swissotel also has a rooftop swimming pool with a breathtaking view of the city. This will be the best destination for your guests to have a rest after partying all night if you decide to have a luxury wedding in this hotel. Guests also have access to a gym, spa, and a lounge area. For sure, they won't get bored.
Swissotel Zurich reviews / erfahrungen:

The banquet hall can be arranged and decorated to your liking. It can receive up to 650 guests, a great option for a big wedding reception.
Contacts for booking: Tel. +41 44 317 3111, zurich@swissotel.com
8. Ecco Zurich
Ecco Zurich is a part of a restaurant chain and has already earned the reputation of premium quality culinary, as proved by the 2 Michelin stars. The founder, Rolf Fliegauf is a master of his craft, he's an artist of culinary. He virtuously creates masterpieces from any ingredients he has.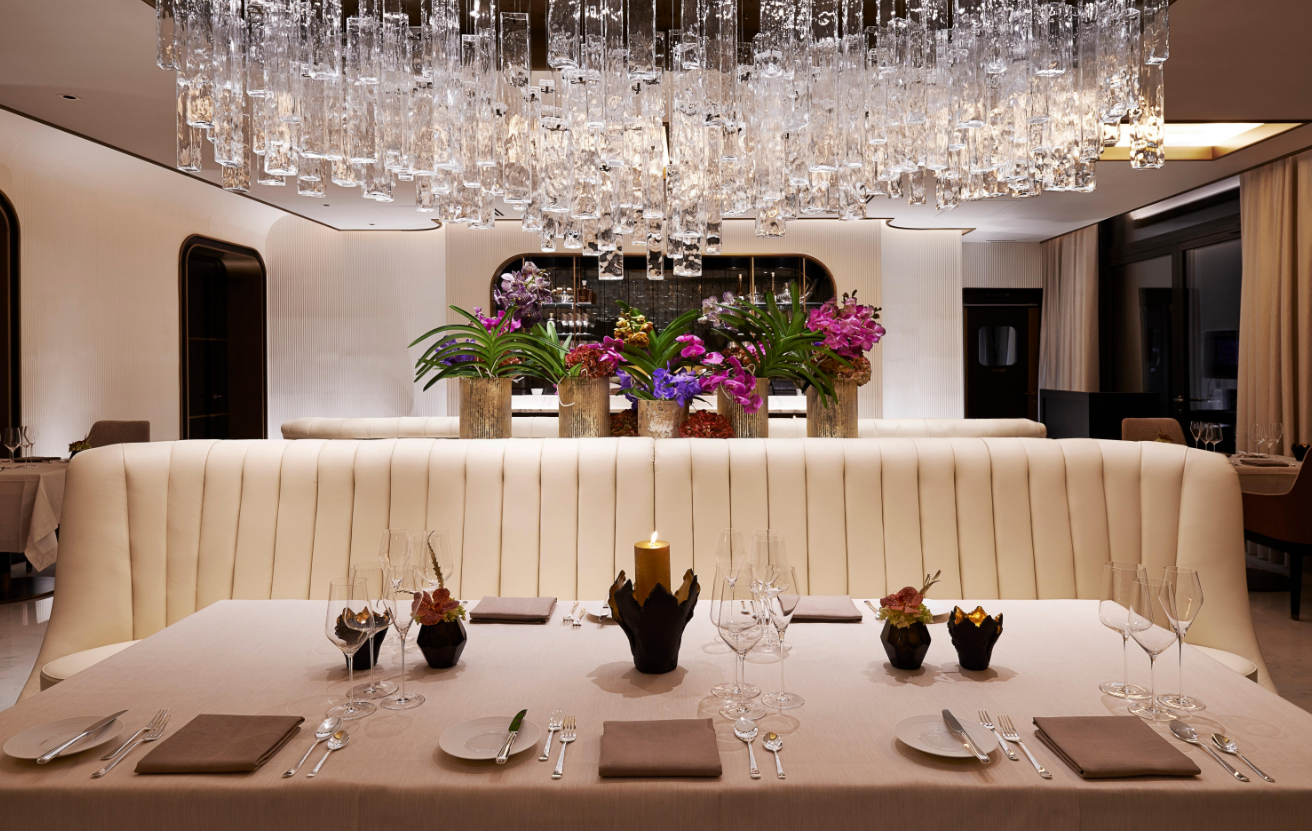 It offers a private room, and it is suitable for any wedding, whether classic or trendy. There is enough space and seats for a medium-sized event for up to 200 guests.
Contacts for booking: Tel. +41 44 456 55 33, ecco@atlantisbygiardino.ch
Ecco Zurich reviews / erfahrungen: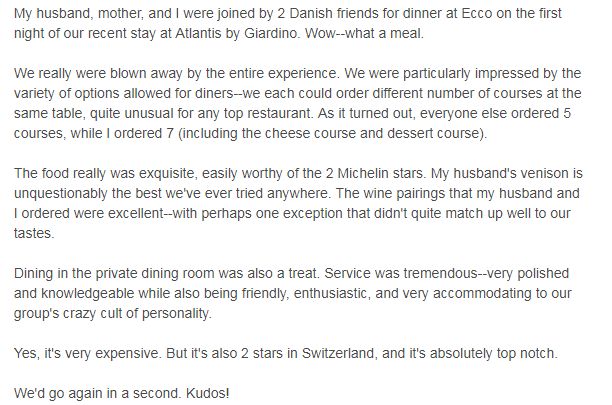 9. Enea Baummuseum
Enea Baummuseum is a wonderful example of an outdoor wedding venue. It's a great, unique location for stunning wedding photos among the century-old trees and scenic landscape design.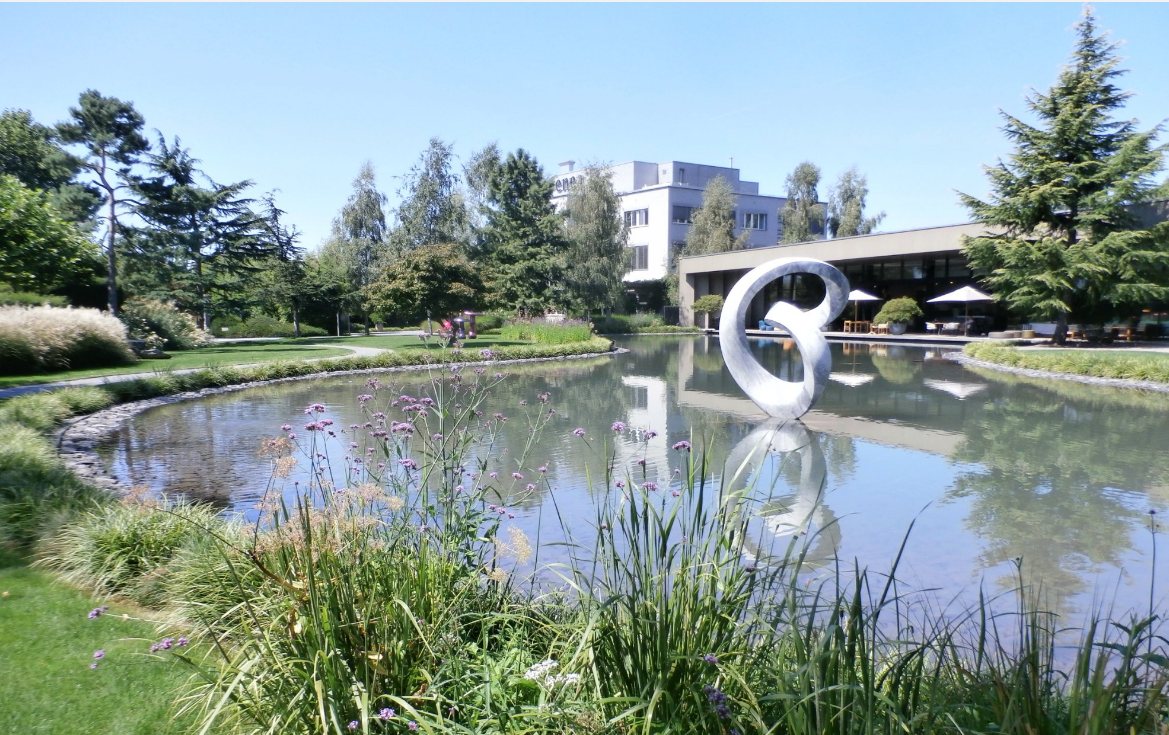 There's also an option for an indoor wedding. There is a banquet hall, and other rooms are spread across the 2.500 square meters property. Besides, there is a vast area where the guests can walk around and take photos with an unusual background of the Victorian-style orangery or the terrace that stretches toward the pond and gives an impression of standing on a floating pontoon.
Enea Baummuseum reviews / erfahrungen:

Celebrations and various events would be more than appropriate. The surrounding dictates, thus having registration in the Tree Museum and then guest reception in the Victorian-style Orangery with the glass roof can be quite romantic and touching.
Contacts for booking: Tel. +41 (0)55 225 55 55, info@enea.ch
Conclusion
Marriage is always a unique and memorable occasion and calls for a suitable wedding location. There's a lot to consider, but the choice of venue plays a big part in how positive your experience is going to be.
Here's a roundup of our top venue picks with some of their major features: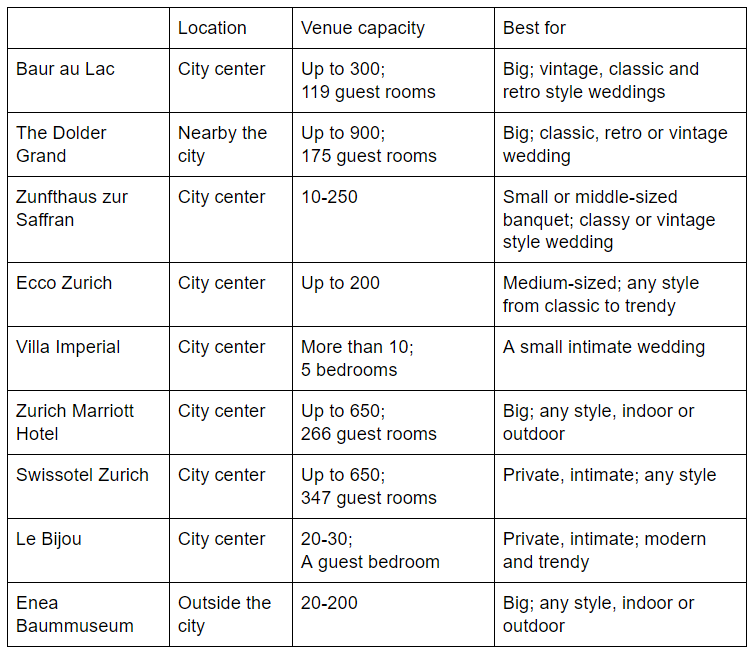 Zurich has many beautiful prime venues suitable for different styles of wedding, like vintage, bohemian or classic, and different size. You can find a nice place for a small, intimate wedding celebration or a big space for hundreds of guests.
We wish you luck in finding the right place for such a special occasion.