2019-05-31
Top 8 Birthday Venues in Bern
2019-05-31
Top 8 Birthday Venues in Bern
Top 8 Birthday Venues in Bern
There are many things to consider when planning a birthday party. Though, choosing a venue for celebration is one of the key decisions. Why? Because it sets the tone of an event and directly influences your guests' experience. Basically, the success of your event will rely on a venue. So, if you want to rejoice your special day in a unique place it's better to plan ahead. Luckily, there are many wonderful spots in Bern to choose from.
In this article, we will go through the most important aspects of party preparation and offer you a selection of top birthday locations in Bern, based on the real people's reviews.
What to Consider When Searching for a Venue
What are the types of celebration and how do they influence the choice of an exclusive party venue? What are the unique touches that will make your festivity the one to remember for years to come? Let's go into details first.
The Number of Guests
While some prefer intimate celebrations other like large-scale parties better. Before choosing a place for your birthday festivity, decide on the number of guests. If you have a large family and extensive business or social network, then planning a big event would affect the type of venue you need by capacity.
On the other hand, a small circle of friends or family requires a more intimate gathering, so a small place would work fine. Once you get a comprehensive idea about the people who will attend your party you will be able to tailor it to their personalities and interests.
The Party Type
Now it's time to reflect on the type of celebration you want to have. The key is to make a party that reflects your individual interests and passion. For example, if you prefer classic events, then dinner would be a perfect choice.
Make it unusual and dedicate your birthday to what inspires you. Are you a fan of 90s culture? Or maybe you love playing board games? Design your party around a certain theme and add some cool activities such as bar-crawl or karaoke. Remember, that personalization is what will make your birthday enjoyable and unforgettable.
Important Criteria to Keep In Mind When Choosing a Venue
With your guest list sorted, you can now start with choosing a venue. Both the decor and the space layout play a significant role and should match the vibe of your event.
Check out the services that places offer. Is there a catering option? If not, what are the types of food and drinks they have? Are there any setup and cleanup crews available? Some venues offer more services than others, like special event packages in hotels, so choose the one which corresponds to your needs.
You might also decide to hold your party over more than one venue. For instance, you start with a dinner at a theatre restaurant and then head out to the bar. In this case, mind the location and how you will get your guests from one place to another. Also, check if there is a parking lot nearby.
Last but not least, look at other people's reviews about the location. Were they satisfied with their services? Did the venue staff behave professionally? Real feedback can give you a be.
A Final Venue Checklist
Birthday is once in a year occasion and a good reason to make a memorable event. Here are the crucial details you should consider to avoid any disappointment on the night.
Make sure your desired venue is available on your celebration day.
See if the location has separate halls for eating and dancing and what kind of shared or private space is provided.
Examine the venue's premises in advance to keep the birthday vibe and intimacy of the occasion intact.
Find out if there is an option for your guests to stay overnight. Check if the venue can accommodate all of your well-wishers and what are the room types.
If it is a bar or restaurant look for ones located near hotels, where your close ones can sleep over.
Top Birthday Venues in Bern
As you can see, there are a lot of things to consider when choosing your birthday venue but they do help with finding a perfect location hassle-free. Here is a list of the best luxury birthday spots in Bern to hold an unforgettable party. It contains not only venues' distinctive features but also unique reviews from those who have already celebrated their special occasion there.
Essort
This romantic restaurant with a big dining area outdoors is a great setting for both a sit-down celebration and a lively party. They have a separate library-room where 40 people can enjoy their festive meal and an indoor-garden for mingling and getting some fresh air. The restaurant serves fresh healthy foods that vary depending on the seasonal produce and is well-famous for its homemade ice-cream.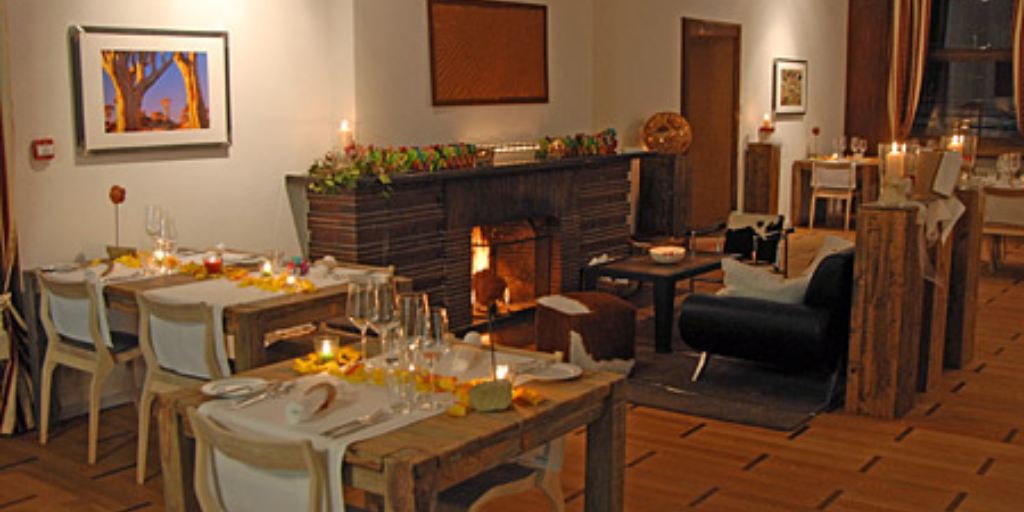 Located in the quiet corner of Bern, this building served as a US embassy in the past. Nowadays, you can expect a stylish modern restaurant beside old trees. Choose this location if you don't plan to have an overnight celebration. Otherwise, look for a hotel nearby to comfortably accommodate your guests.
Essort review:

Contacts for booking: Tel. 0041 (0) 41 360 23 70, info@richard-wagner-museum.ch
Le Bijou
Le Bijou offers a range of high-end apartments around Switzerland. All of them, including the one in Bern, serve as a great option for those who prefer smaller get-togethers over big gatherings. As opposed to a restaurant or a bar where visitors come and go, an apartament offers a more private space where guests are more likely to open up. It's common to book tables at a restaurant for a celebration but an apartment is a more unique location for a birthday party, that also works as a great conversation starter.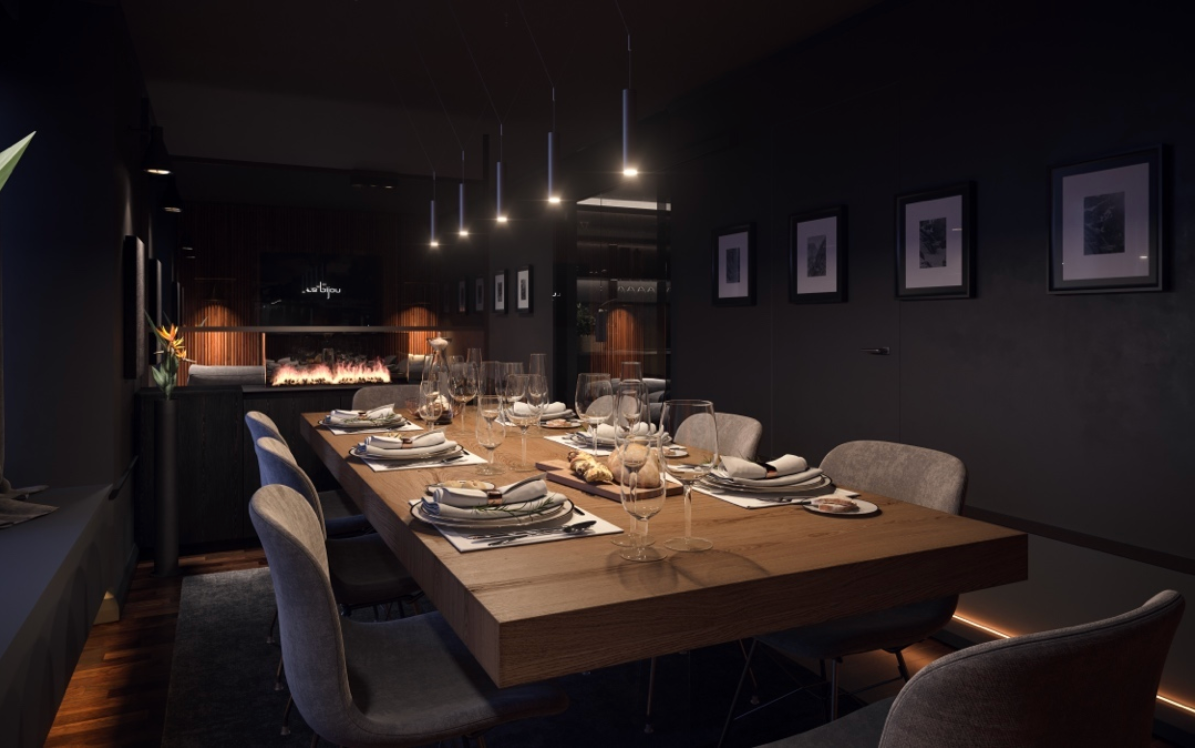 Le Bijou offers a premium service, such as a virtual concierge James that adapts to the guests' preferences and builds-up a whole new level of personalized experience in the apartment. Besides, Le Bijou can arrange catering, transportation, and other extra services if needed. For those, who plan to spend the biggest part of the celebration inside the apartment there are a fully equipped kitchen and audio-visual equipment to treat and entertain your guests. There is also a big bar as opposed to your typical hotel minibars.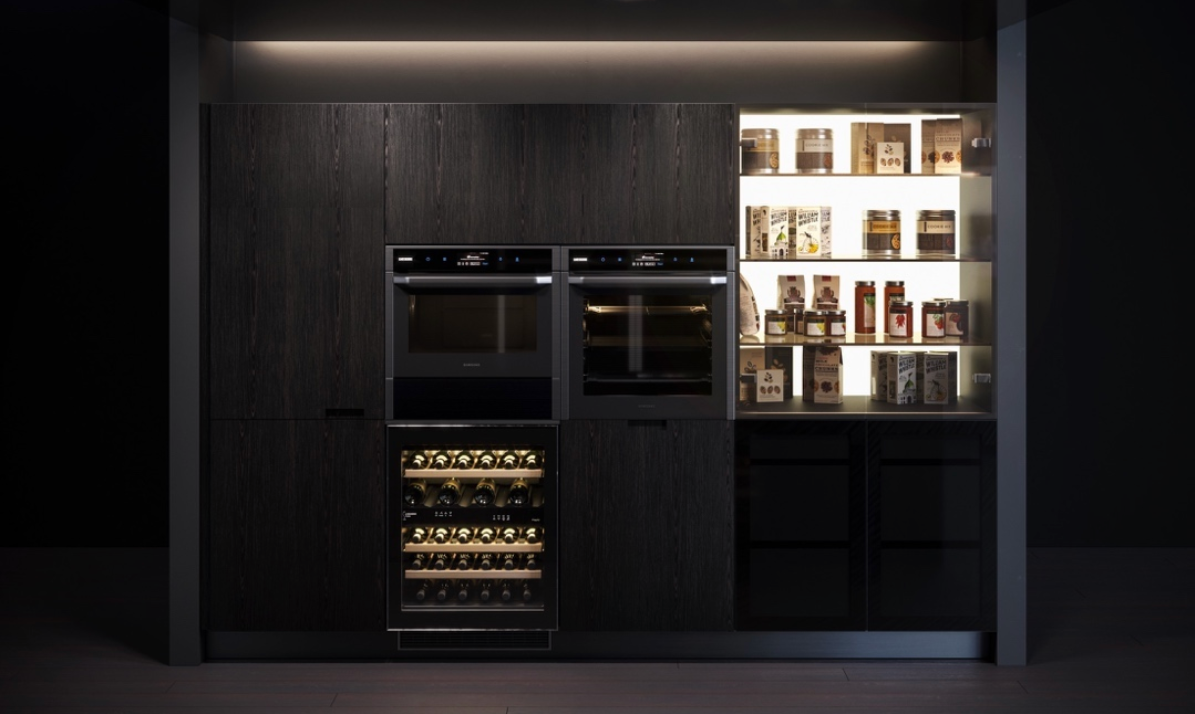 Remarkably, the accommodation is located in a historical building that is in the heart of the city. It adds convenience to the planning logistics of the event. So, pick up this option if you are looking for the "all-inclusive" experience. Such demanding guests as Steve Wozniak and John Sculley have left positive reviews about their experience with Le Bijou.
Le Bijou review: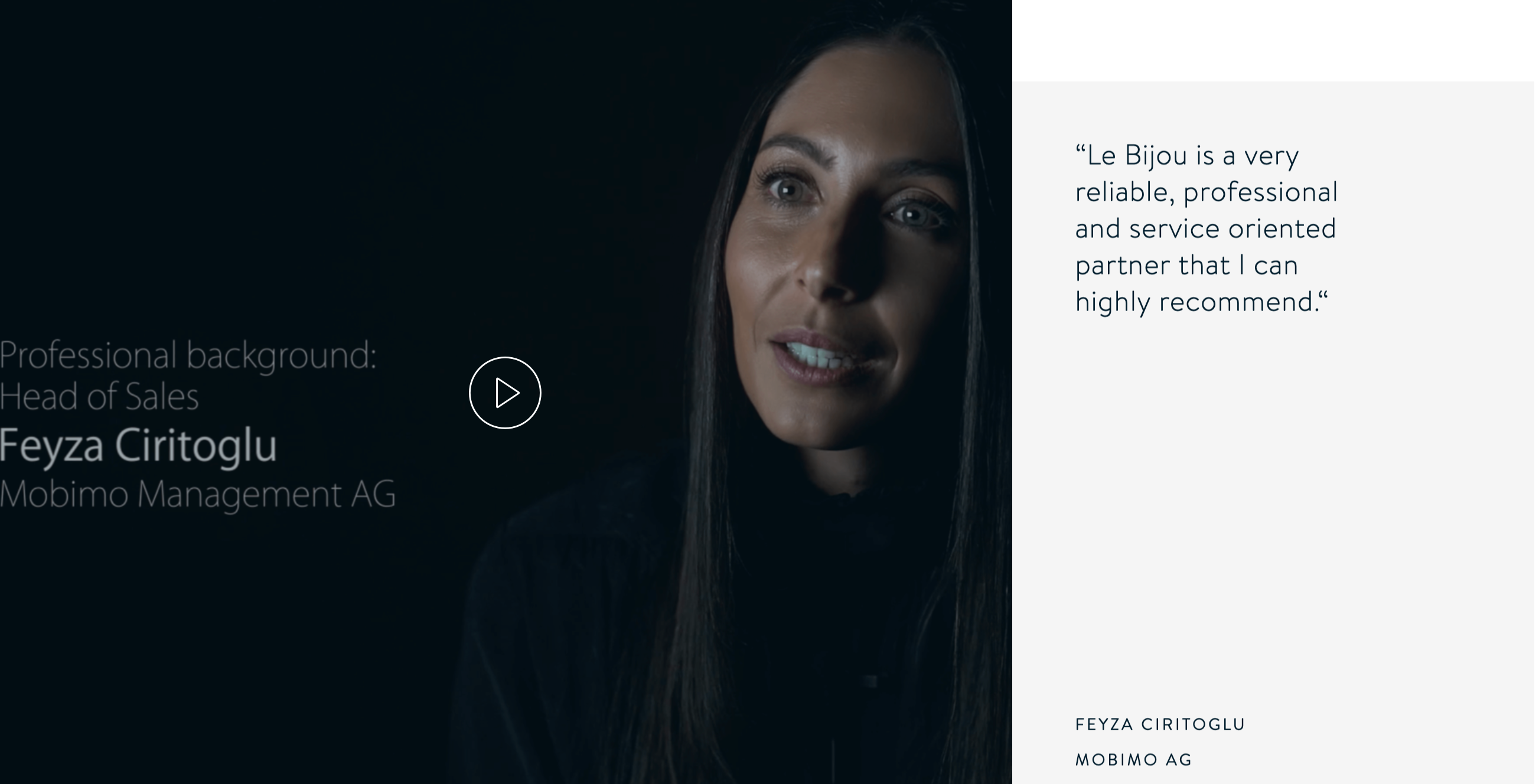 Contacts for booking: Tel.+41 44 533 16 00; booking@lebijou.io
Casa Novo
Casa Novo is a family-owned restaurant with a good reputation. It is located next to the old town by the picturesque riverside. The space is suitable for banquets up to 80 people or aperitif events up to 250 persons. Either at the rainproof terraces or inside cozy halls your guests can enjoy seasonal Mediterranean cuisine and a large selection of wine from the restaurant's own wine cellar.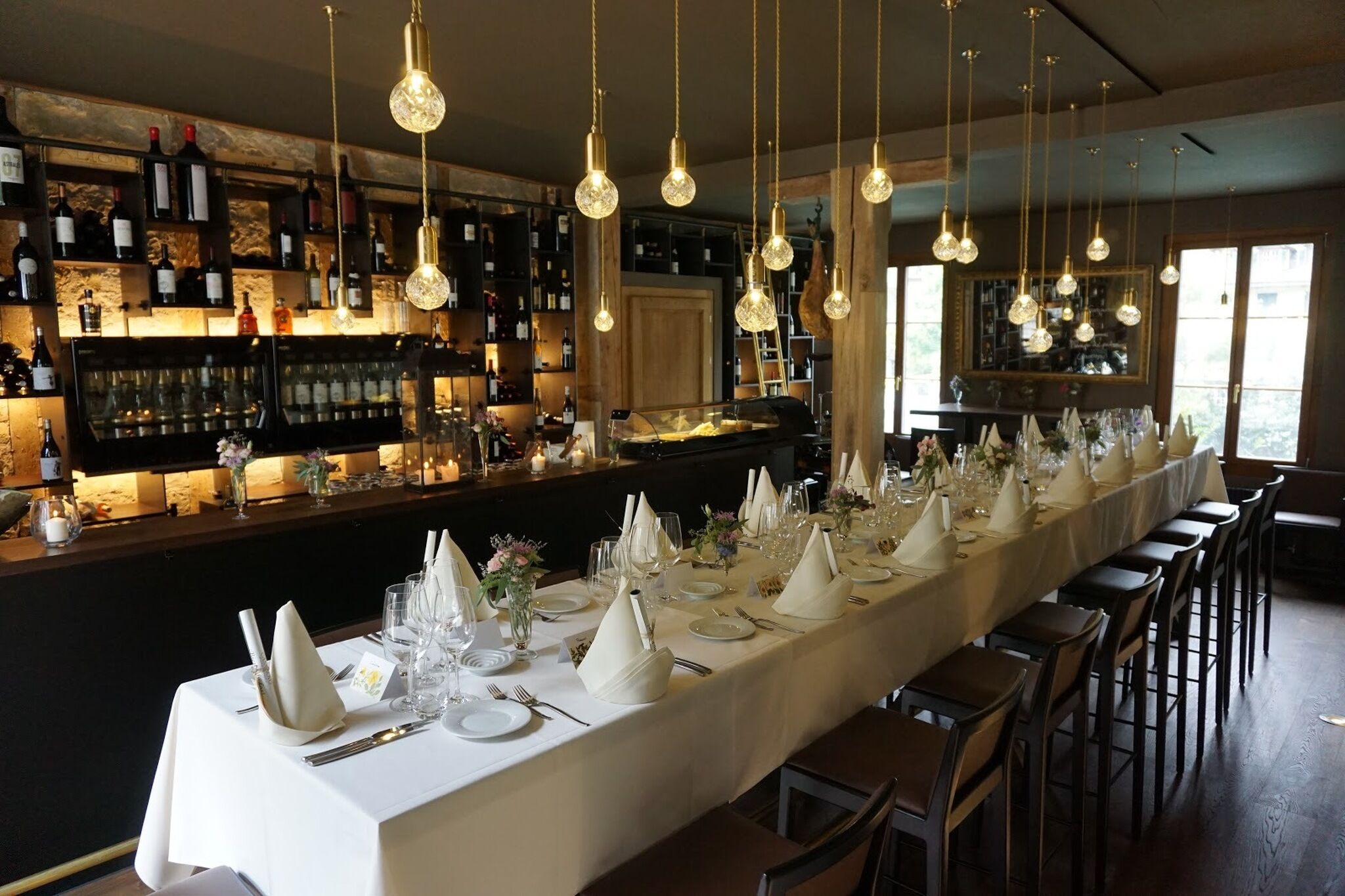 Choose this venue for your luxury birthday party in Bern if you are looking for a dining experience but mind that there is no option to stay overnight. Though, after the main event, you can head to the old town nearby and continue the celebration at one of the bars or clubs.
Casa Novo review:

Contacts for booking: Tel. 031 992 44 44, info@casa-novo.ch
Zentrum Paul Klee
Paul Klee Zentrum is a great venue for a unique birthday festivity. Located outside of the city center this museum regularly holds art exhibitions and host various events. Plan some extra time to get to the spot, but don't worry about the parking as there are 150 spaces at a parking lot nearby. Regarding capacity, there is an auditorium for 300 people and a forum room for smaller events. The seating area is flexible, so you can arrange tables upon your wish.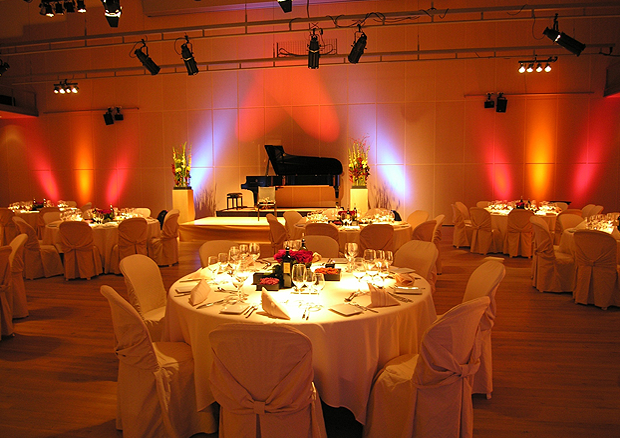 Zentrum Paul Klee offers custom-tailored excursions and performances, so if you want to combine dining with some entertainment then this location is a good choice. There are a restaurant and a cafe with a multi-course menu and own catering on the museum territory. Besides, the museum offers a private event manager who will supervise your celebration and a technician in case you use their electro-acoustic facilities.
The Zentrum Paul Klee review:

Contacts for booking: Tel. 031 359 01 01, events@zpk.org
Cinematte
This exclusive place combines a restaurant, a bar and a cinema all under the same roof. With a capacity for a large-scale event, Cinematte is also a good spot for an intimate birthday party. There is a terrace for outdoor activities and in total, the place can accommodate up to 50 people seated and up to 100 people in case of a buffet celebration.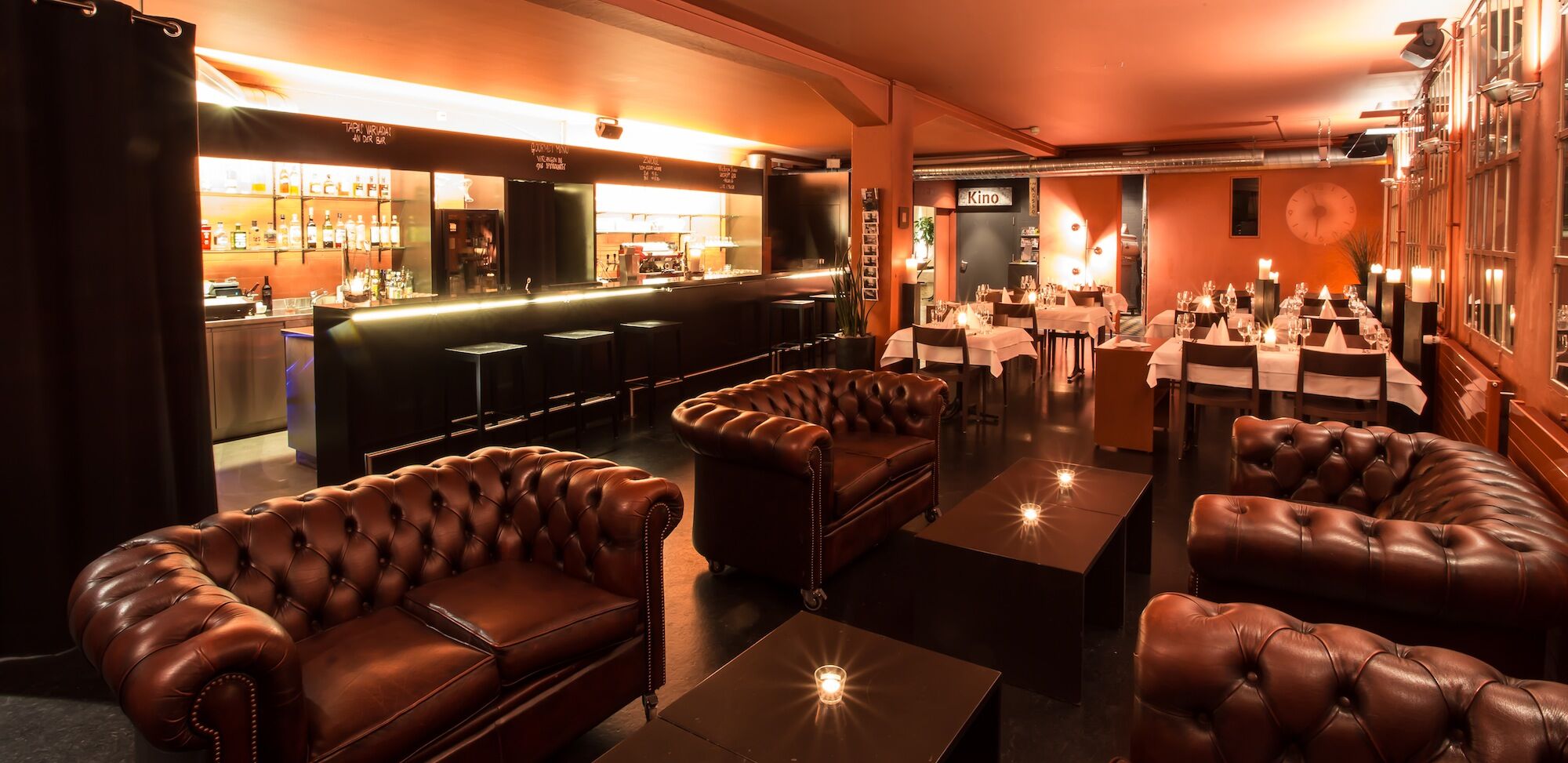 This venue is a great option for those who want a relaxed atmosphere among the nearest and dearest. With that being said, you can eat and watch a movie at the same time in a company of your closest people.
The menu in Cinematte is seasonal and can be changed upon your needs. Besides, the place is located in the city center, so there wouldn't be a problem to find accommodation for a stay nearby.
Cinematte review: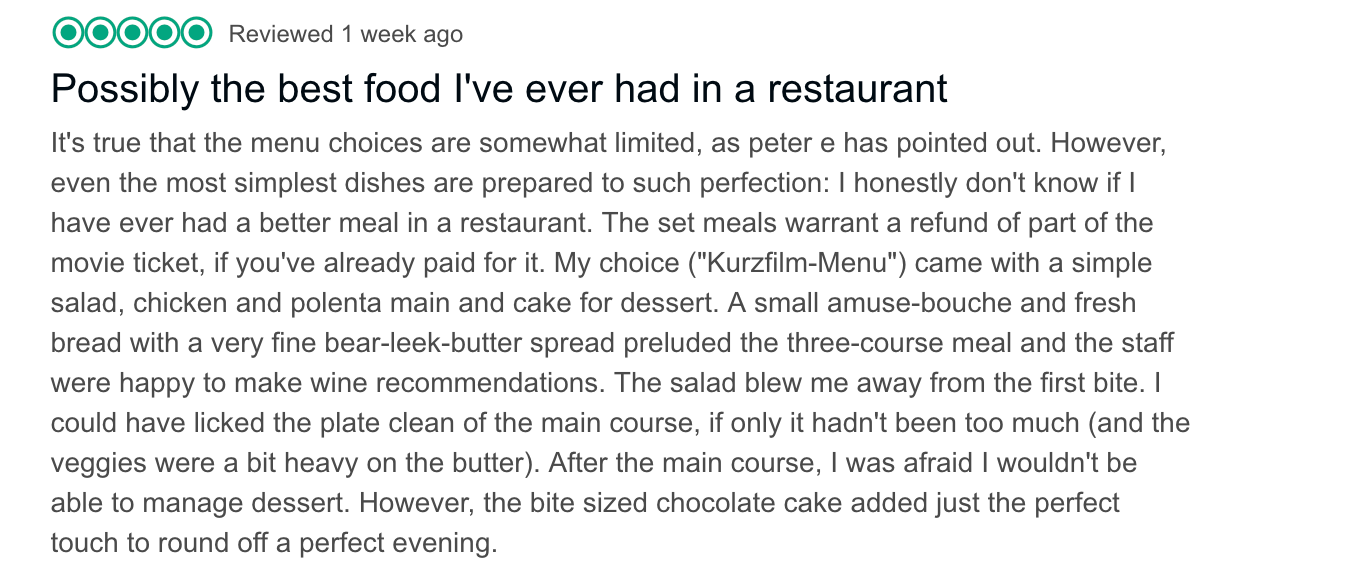 Contacts for booking: Tel. 031 312 21 22 , restaurant.bar@cinematte.ch
Beauvilla Bern
Beauvilla Bern is a great place to spend a few days in a wonderful setting. There are business apartments, holiday apartments, rooms, and suites so your guests would have enough place to accommodate. The biggest room can receive up to 6 people.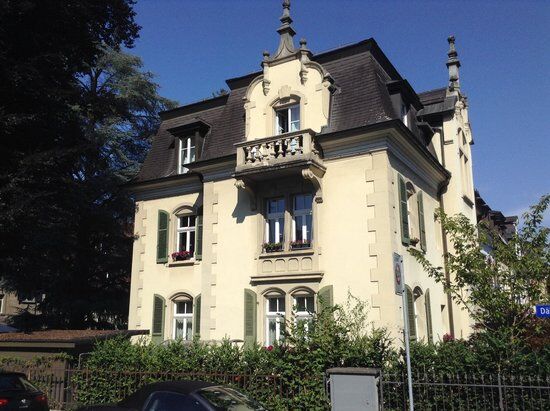 Centrally located, just in a few minutes away from a Münster Cathedral, this space owns a lovely private garden. There you can plan your outdoor birthday activities including barbeque, as the hotel provides all the necessary equipment.
Beauvilla Bern review:

The hotel serves breakfast on site and allows to use its fully equipped kitchen. Yet, for a great birthday dinner, you'll have to choose a restaurant nearby. This place is generally suitable for a laid-off birthday celebration. Likewise, there is a fitness center and a sauna for healthy-holidays lovers.
Contacts for booking: Tel. + 41 31 352 47 06, info@beauvilla-bern.com
Bellevue Palace
A 150-years old hotel, situated in a historical building is expensive, but well-worth option for a luxury birthday celebration in Bern. You can either arrange a full supporting program for your event or choose only certain facilities. Anyway, Bellevue Palace promises an unforgettable experience in their hotel.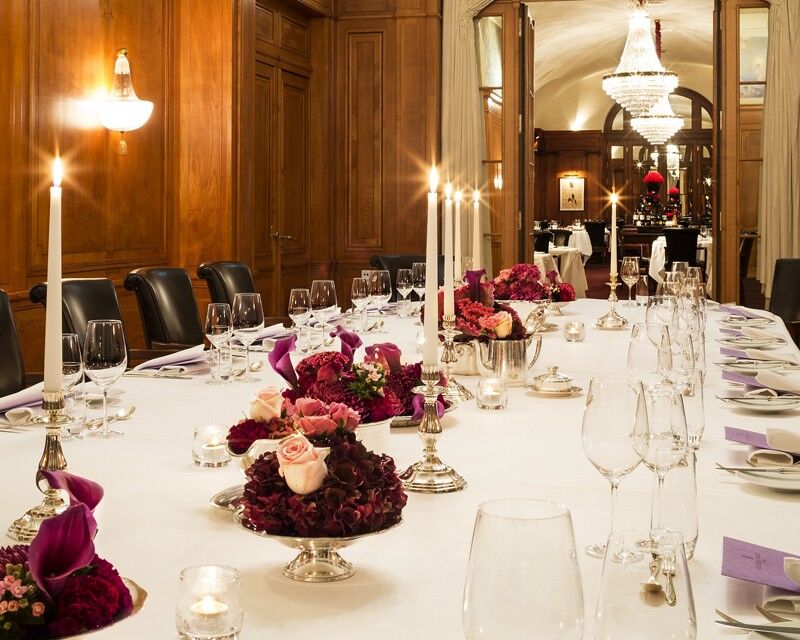 There are 16 individual rooms to hold a banquet and various types of suites to accommodate your guests. Among the entertainment activities, there is a helicopter flight and a guided city tour. So, choose this place for your birthday party if you want it to be fun and classic at the same time. Regarding treats, the restaurant serves gourmet delights and sophisticated snacks, while a bar treats tobacco connoisseurs with a great choice of cigars.
Bellevue Palace review:

Contacts for booking: Tel. +41 31 326 80 80, info@schweizerhof-bern.ch
Schweizerhof Bern & THE SPA
This hotel was recently renovated and now welcomes guests to stay in one of their 99 rooms and suites. The major attractions are within the walking distance from the place and it can be easily reached by any means of transport. With its rich 160-year history the hotel is a great place for a big birthday party.

There are a restaurant and a Sky Terrace with a 360 panoramic view. Besides, you can opt for a full package of services for your special event. It includes food, drinks, hotel stay, and party gifts.
Schweizerhof Bern & THE SPA review:

Additional to regular facilities, there is a SPA center, where your guests can enjoy the sauna, hammam and body treatments after a birthday celebration.
Contacts for booking: Tel. 0041 (0) 41 360 23 70, info@richard-wagner-museum.ch
Conclusion
Scouting for a birthday venue can put a lot of pressure on the host. With so many great places in Bern, how do you know that you're picking the right one? Follow the guidelines from the above to feel less stress about the preparation and check out our top birthday venues chart to determine which one suits your taste best.