2018-11-05
Mountain cornucopia
2018-11-05
Mountain cornucopia
What do St Moritz, Davos and wooly pigs have in common? You'll find them all in the Swiss canton of Graübunden. Switzerland's south eastern corner might be more traditionally associated with the glitz and glam of the ski scene, but it's also home to a selection of artisan producers who are using traditional recipes, methods and ingredients to shake up the Swiss gastro scene.
Hatecke: The perfect accompaniment to a fine Swiss cheese board is some locally produced cured meats. Hatecke is one of the best known. Originating in Scuol, Graubünden, the brand has boutiques in St Moritz and Zurich selling their signature Engadin seasoned and dried selections. Simplicity is at the heart of the brand, from their minimalist branding, to the traditional methods they use to dry and cure the meats. Over summer, the cattle feed in the meadows of the Engadin, resulting in meat that is naturally high in vitamins and minerals. This free-range beef is processed within 24 hours and then cured using a local recipe of salt and bay leaves. The maturing process can take up to 4.5 months, but the result is worth the wait.
www.hatecke.ch
Am Löwenplatz, Usterstrasse 12, Zürich
Via Maistra 16, St. Mortiz
Center Augustin Stradun 197 Scuol
AlpenHirt: Hungry for more? Adrian Hirt takes the idea of local food one step further with his concept of 'Kuh Transparenz' at cured meat specialist Alpen Hirt. Every piece bought from one of his boutiques in Tschiertschen and Bad Ragaz, is made from the meat of just a single cow, and accompanied by a slip of paper detailing the life of that particular animal. The cows live on the Alps of Tschiertschen, Graubünden, and the meat is processed in the same way that Adrian's 'Urneni' (great grandfather) used generations ago: mountain cows, red wine, Swiss Alpine salt, natural spices and air drying, with no pickling salt, other artificial additives or additional fat.
www.alpenhirt.ch
Platz 28, Tschiertschen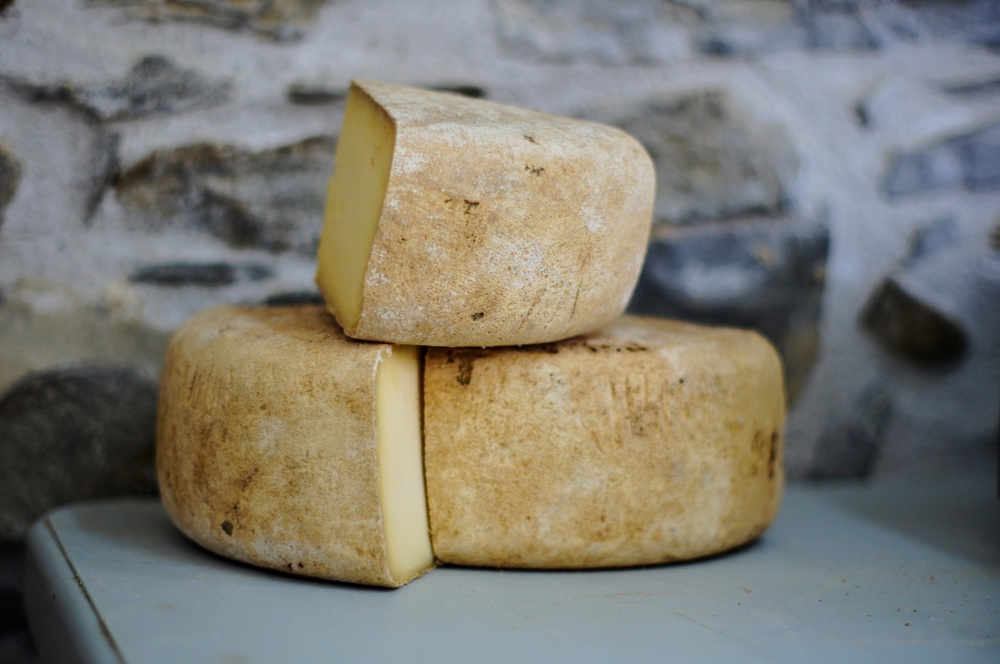 Senerei: Mountains and fondue are natural partners, so it's no surprise that one of the best fondue fix-fertig (ready-made) recipes comes from Graubünden. Available across the country and online, the Gletscher Fondue from milk and cheese specialists, Senerei, uses a mix of Swiss cheeses in their house recipe. They have several different flavours, including herb, and truffle and champagne, but the house mix is the best. If you want to keep things 100% authentic, opt for the new 100% Engadiner fondue, made with just two types of regional cheese.
www.gletscherfondue.ch
Via Cruscheda 3
CH-7504 Pontresina
Weinbau von Tscharner: Think France has the monopoly on grand chateau's surrounded by vineyards? Think again. Schloss Reichenau, home of the von Tscharner family, is an impressive historic castle in the town of Reichenau. More impressive still is their selection of wines. The vineyard is run by father-son team Gian-Battista and Johann-Baptista, and it is said that true fans can tell who took the lead on a particular batch from their individual tastes. White, red, rosé and sweet wines, as well as schnapps, come from the estate, and have a reputation for being straight-forward and unfussy. Look out for them on local and regional menus, or head over in person for a wine tour with the characteristic Gian-Battista. If you happen to visit in Spring, don't leave without some of the estate's excellent asparagus.
Wollschwein from Steiger Pur
Is it a pig? Is it a sheep? No it's a Wollschwein, a fluffy pig that comes from the mountains. Known as the 'kobe beef of pork', the meat is rich in flavour, partly due to it's marbled fat (the flavour carrier in pork), and partly due to its outdoors lifestyle. These are pigs that love to forage, and more often than not they are given the chance. The breed originated in Austria and Hungary, but slowly made its way across Europe, and is available from specialist producers around Switzerland. one such producer is bio Bauernhof Steiger Pur. Know for their goat products, they also have seasonally available wollschwein. (And if that whets your appetite, Platzhirsch near Bern sells the meat by 5kg packet, or 1/2 pig).
https://steiger-pur.ch
(http://www.platzhirsch.ch)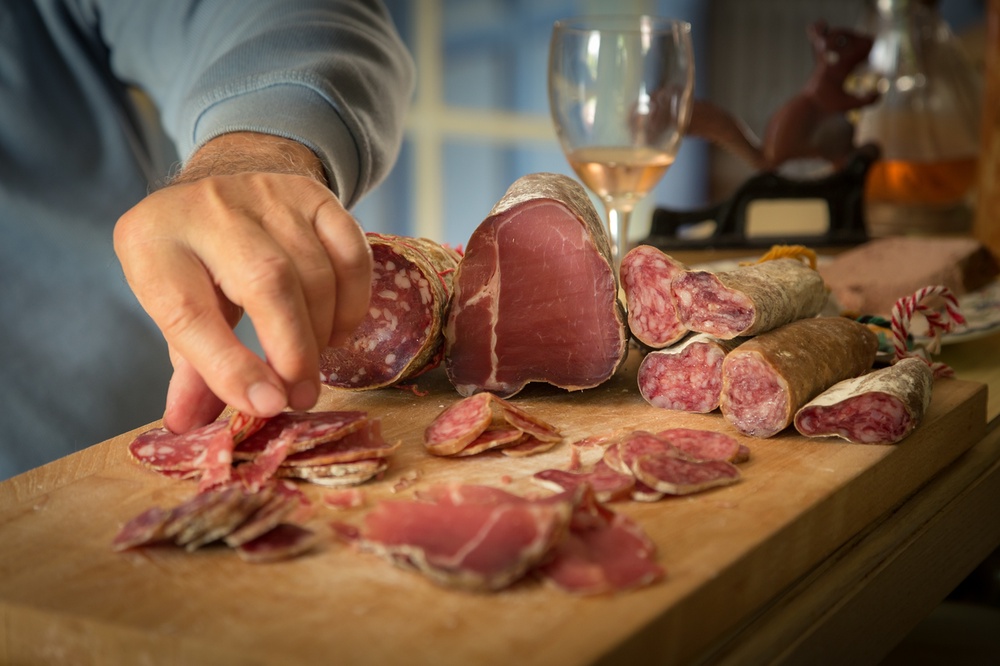 Weekly market in Chur
The capital of the canton, Chur showcases local produce in its weekly market, held on Saturdays between May and October. Here, you'll find an array of seasonal epicurean delights, including fresh asparagus in the early Summer, mushrooms as Autumn approaches, fruits, baked goods, local farm-made cheese and, of course, meats, including game varieties that Graübunden is famous for.